Man Who Used to Be Priest at Wauwatosa School Accused of Inappropriate Contact with Young Girl
Fox 6
February 23, 2017

http://fox6now.com/2017/02/23/charged-man-who-used-to-be-priest-at-wauwatosa-school-accused-of-inappropriate-contact-with-young-girl/

A long-time priest could now face a long prison sentence. He's accused of molesting a young girl over the course of several years. 75-year-old Robert Marsicek of Milwaukee is charged with three counts of first-degree child sexual assault - contact with a child under age 13. This, in connection with events that allegedly took place at St. Pius X Grade School in Wauwatosa. The alleged molestation took place from 2007 through 2010.

In December 2016, a 15-year-old girl went to Wauwatosa police to discuss allegations that she was sexually assaulted by Marsicek, also known as Father Bob.

According to the criminal complaint, the alleged victim told police Marsicek was the priest at the school. She said starting in first grade, Marsicek would "hug her" and often touch her in inappropriate ways. The complaint indicates these incidents happened from first through fourth grade.

On January 10th, the complaint indicates "Father Bob was questioned" by a detective about the incidents in the complaint. Marsicek recalled interacting with the student -- but was not specific about any instance in particular.

The complaint says Marsicek "was asked if he was aroused by boys and small girls and he stated 'certainly I'm aroused -- just the cuteness and beauty of them.' When asked if he was attracted in a sexual manner, he replied not to the point that he would not want to have sex with them 'but in a sexual manner in so far as your groin...begins to be the dictator.'"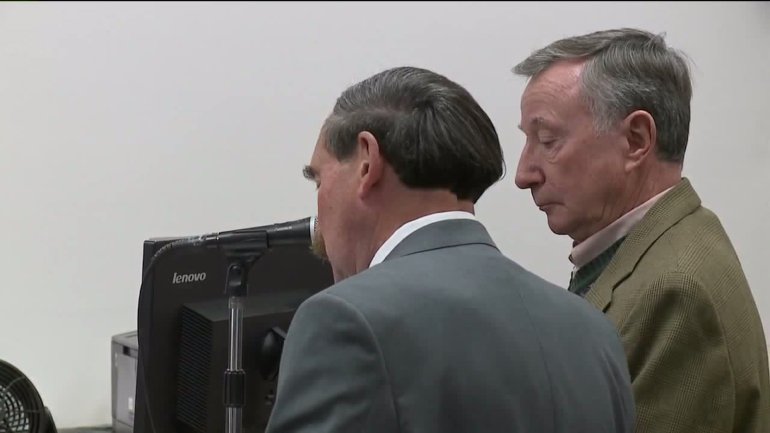 Robert Marsicek



If convicted on any of the charges against him, Marsicek faces up to 60 years in prison.

He made his initial appearance in court in this case on Thursday, February 23rd. In court, he said he didn't know much about the serious charges against him.

"It was brought out to me before and I knew nothing about it until I was told about it," Marsicek said.

"He was already, for six months, under investigation for child sex assault in California, with credible allegations. They kept him in that pulpit for six months. The only reason he got removed from that pulpit was because it became public. That's the only reason," Peter Isley, with SNAP -- the Survivors Network of those Abused by Priests said.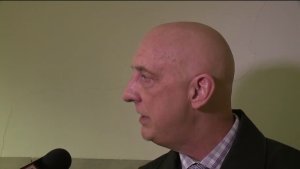 Peter Isley



Isley said SNAP is aware of accusations against Marsicek in multiple states, dating back to the 1970s, including allegations from California that were mentioned in the complaint.

Jerry Topczewski, spokesman for the Archdiocese of Milwaukee released the following statement on this case:

"Fr. Marsicek belongs to a religious order. The Salvatorians. He was never a diocesan priest or under the direction of the Archdiocese of Milwaukee. He served at an area parish. However, he was fully restricted from any ministry in 2013.

Most importantly for people to know is that no priest, whether a diocesan priest or religious order priest, who has a substantiated allegation of sexual abuse of a minor can serve in any public ministry in the Archdiocese of Milwaukee."

The Society of the Divine Savior Salvatorians issued the following statement in the wake of the charges being filed in this case:

"We were officially informed that Fr. Bob Marsicek was charged by the Milwaukee District Attorney with first degree sexual assault of a child, from a 2007 allegation.

Nothing is more important to us than the safety and well-being of our children and families. If there is any indication that abuse may have occurred, it is always thoroughly investigated. We have zero tolerance for child sexual abuse, and abuse of any kind.

Fr. Marsicek is a member of the Society of the Divine Savior, a religious order. The Society of the Divine Savior and the Archdiocese of Milwaukee will continue to cooperate fully with civil authorities.

In 2013, Fr. Marsicek was immediately and fully restricted from public ministry after an allegation was made and was investigated by civil authorities, but did not result in charges. Since 2013, Fr. Marsicek has been on a safety plan and under strict supervision. Prior to today, no charges had been filed against Fr. Marsicek.

If you have additional information or would like to report an incident, please contact Detective James Donovan of the Wauwatosa Police Department at 414-471-8430.

[]

We ask for your prayers for all who are involved."

Very Rev. Joseph Rodrigues SDS

US Provincial, Society of the Divine Sav