EAMONN Casey
By Michael O'Regan
Irish Times
March 13, 2017

http://www.irishtimes.com/news/social-affairs/religion-and-beliefs/obituary-eamonn-casey-1.3008779

Eamonn Casey, who has died aged 89, was a high-profile and charismatic member of the Irish Catholic hierarchy when he was embroiled in a scandal leading to his resignation as bishop of Galway 25 years ago.

The revelation, in May 1992, that he was the father of a teenage son, following an affair with American woman Annie Murphy when he was bishop of Kerry in the 1970s, shocked the church and many of its followers and led to international media coverage.

Although its decline had begun at the time, the church was a much more powerful institution than it is today. It was part of an Ireland with no divorce and no same-sex marriage, while the scandals involving clerical and institutional abuse had yet to emerge.

'Personal reasons'

It was against this background Casey resigned for "personal reasons'', following the revelation in The Irish Times that he had been making payments to a woman in Connecticut over a 15-year period.

Murphy was the daughter of an American friend of the bishop, who had come to stay with Casey in Kerry in 1973 to recover from a painful divorce.

The affair began in the bishop's house in Inch, in west Kerry, and their son Peter was born in 1974.

Casey was adamant he should be adopted, but Murphy resisted the strong pressure he put on her and returned to the United States with the infant. Although he made payments towards his son's upkeep, he steadfastly refused to develop a relationship with him.

This was a bitter disappointment to Murphy, who in the early 1990s telephoned The Irish Times to reveal the story and set off a chain of events leading to Casey's resignation.

In a statement following the resignation, Casey admitted he was Peter Murphy's father and that he had wronged the boy and his mother. "I have sinned grievously against God, his church and the clergy and people of the dioceses of Galway and Kerry,'' he added.

He also confirmed that a sum of Ir?70,000 had been taken, on his instruction, from a reserve fund in the Galway diocese to be paid to Murphy. He said he had always intended repaying the money, which had been made good by several donors since his resignation. The bishop went to Rome to resign, returned briefly to Galway, and then fled to the US, where he went into hiding.

Missionary priest

He later moved to Mexico to learn Spanish, worked as a missionary priest in Ecuador and in an English parish before returning to retire to Galway 14 years later.

He spent recent years in a nursing home in Co Clare, battling illness.

Eamonn Casey was born in Firies, near Farranfore, Co Kerry, on April 23rd, 1927, the second son of a family of five sons and five daughters. The family later moved to Adare, Co Limerick, where his father, John Casey, managed the local creamery. The Caseys were steeped in the Catholic ethos, with a daily routine of Mass and the rosary and, on some Sundays, a second Mass. John Casey was a devout authoritarian, who instilled a work ethic in his children.

At a time of Catholic fervour, and abundant vocations, it was no surprise when two of the boys opted for the priesthood – Eamonn for the Limerick diocese and Michael in Australia. Eamonn Casey entered St Patrick's College, Maynooth, in 1944 and was ordained in 1951.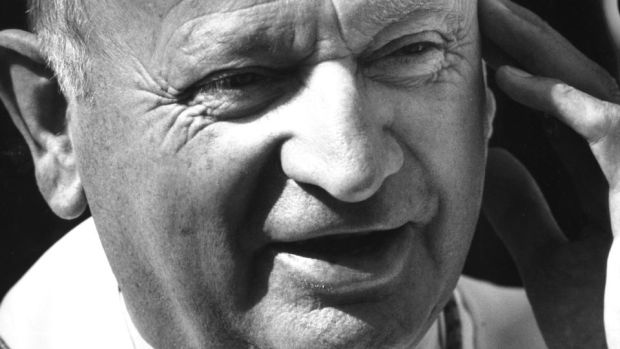 Former bishop of Galway Eamonn Casey: born – April 23rd 1927; died – March 13th, 2017. Photograph: Frank Miller



His outgoing personality and informality as a young curate in Limerick in the 1950s marked him out from some of his more reserved and outwardly pious colleagues.

In 1960, he moved as an emigrant chaplain to Slough, a dormitory town west of London, at a time when thousands of people were leaving Ireland every year in search of work.

His social conscience and work rate, evident in Limerick, soon became apparent in London as he immersed himself in emigrant life. He became active in the Catholic Housing Aid Society, moving to London in 1963 to place it on a national footing at the invitation of Cardinal Heenan, then Archbishop of Westminster.

He participated in a powerful BBC documentary, Cathy Come Home, highlighting homelessness, and in an RTE Radharc documentary which featured his work in London. He was a church star, and a hero among the Irish in London, when, aged 42 years, he was made bishop of Kerry in 1969.

The then president Eamon de Valera and taoiseach Jack Lynch were among the guests at his consecration in Killarney cathedral in November that year. He was a very different kind of bishop. Although theologically conservative, his style was informal, singing songs at social functions and urging people to call him "bishop'' rather than "my lord'' which was the standard episcopal greeting at the time.

He drove his car, usually a Mercedes or BMW, at speed around his sprawling diocese; he was at ease with the media, appearing on RTE's The Late Late Show and establishing a rapport with the then presenter, Gay Byrne. He organised social services for the poor, made provision for young people and the aged, and involved himself in economic and political matters when they impacted on his diocese and its people.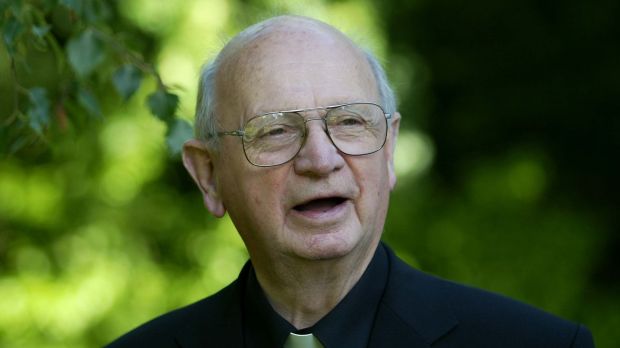 Former Bishop of Galway, Dr Eamonn Casey, photographed in 2006. File photograph: Joe O'Shaughnessy



Hugely popular

He was hugely popular, although some older priests frowned on his breezy style. While bishop of Kerry, he oversaw the renovation of the interior of the Pugin-designed St Mary's Cathedral in Killarney, which included the removal of many of the interior features and Pugin-designed tiles. It was a controversial decision among parishioners.

He liked to get his own way and was known to be a disciplinarian with young priests, although he gave them greater autonomy in their parishes. He had a fondness for fine wines and dining and, some clergy and laity felt, an excess of foreign travel. But nobody doubted his commitment to the marginalised and the welfare of his people.

He set up the bishops' third-world charity agency, Trocaire, and campaigned against poverty and for human rights. His transfer to Galway in 1976 was a surprise, given bishops generally remained in the diocese to which they were appointed at the time.

He showed the same pastoral commitment as in Kerry, placing a strong emphasis on accommodation for Travellers. The highlight of his episcopal career was welcoming Pope John Paul II to Galway during his visit to Ireland in 1979.

He became increasingly vocal on international human rights and represented the Irish bishops at the funeral in 1980 of Archbishop Oscar Romero, who had been murdered while saying Mass in San Salvador.

Casey feared for his life as he witnessed a riot, provoked by the Salvadorean military, in which 60 people were killed. Four years later, he boycotted a ceremony in Galway, in which the then US president Ronald Reagan received an honorary doctorate, because of the country's foreign policy. Casey pointedly presided at a confirmation ceremony in the Galway gaeltacht as Reagan was feted.

Excess alcohol

In 1986, he issued a letter of apology to the people of Galway after he was arrested for driving with excess alcohol in London. He won praise for his candour and humility. He had always said to friends he would finish his priestly life on the missions, but nobody anticipated the circumstances which brought this ambition to a premature head.

His early visits to Ireland, following his resignation, attracted considerable media attention and annoyed and embarrassed some of the bishops. He forged a relationship with his son, Peter, meeting him privately in the US.

He made no public comment on Annie Murphy's memoir, Forbidden Fruit, which dealt with their affair. When he finally returned to live in Ireland in June 2006, retiring to Shanaglish, Co Galway, he was 78 years old and in failing health.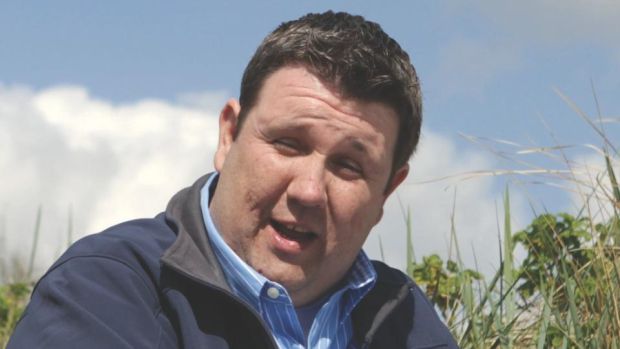 Peter Murphy: said the way the Catholic Church treated his father "was ridiculous''.



He made a brief statement to the media, expressing regret for letting a number of people down. "It caused great hurt to some and, for that, I am deeply regretful and sad,'' he added. He fitted well into the local community, living quietly before illness finally forced him to enter a nursing home.

He is survived by his son Peter.

Born: April 23rd 1927

Died: March 13th, 2017