Civil trial alleging St. Louis archbishop knew priest was dangerous to begin in Lincoln County
By Joel Currier
St. Louis Post-Dispatch
March 27, 2017

https://goo.gl/N6EulQ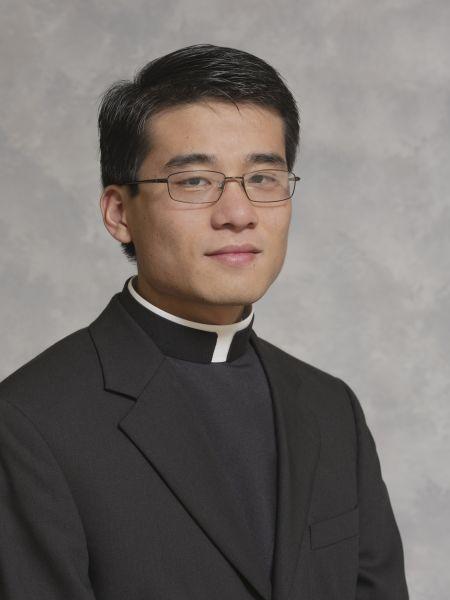 Rev. Xiu Hui "Joseph" Jiang
TROY, MO. • Jury selection is set for Monday in a civil trial in which a Lincoln County teenager and her family have accused St. Louis Archbishop Robert Carlson of knowing a priest was a danger to children before the cleric was charged with molesting the teen in 2012.
Jurors will be selected Monday from a pool of about 110 Lincoln County residents, with opening statements set to follow in the trial presided over by St. Louis Circuit Judge Steven Ohmer.
The lawsuit was filed in 2013 by the girl's parents against Carlson and the Archdiocese of St. Louis after she told police the Rev. Xiu Hui "Joseph" Jiang, then an associate pastor at the St. Louis Cathedral Basilica in the Central West End, had molested her at her home in Old Monroe. Jiang was added as a defendant in the lawsuit in 2015.
The alleged victim was 16 at the time of the alleged abuse. Jiang was in his late 20s. Charges of child endangerment and witness tampering that accused Jiang of leaving a $20,000 check and an apology on a family's car as hush money were dismissed in 2013.
The lawsuit alleged that a witness saw Jiang kissing the girl on the mouth and touching her inappropriately "in the parking lot of the church rectory."
The girl's parents asked Carlson in 2012 whether Jiang, who was ordained in 2010, would be removed from the priesthood, the suit said, to which Carlson responded "that he would remove Jiang if he 'had sex' with the child, but not for activities other than that."
After the civil lawsuit was filed in Lincoln County, it was sealed from public view before being transferred to Ohmer in St. Louis Circuit Court, and no one has given the Post-Dispatch an explanation for its becoming confidential from Missouri Case Net, the state's public online court system. Neither the plaintiff nor the defense asked that it be sealed, and Ohmer has said he doesn't know who closed the case.
Ken Chackes, the alleged victim's attorney, has said two of her sisters observed Jiang molesting her at their home in Old Monroe and another time kissing her on the mouth and touching her buttocks in the church rectory parking lot.
Chackes said Jiang also sent emails and text messages from an archdiocese-issued cellphone and computer "telling her how much he loved her and how much he wanted to be with her."
The archdiocese and its newspaper, The St. Louis Review, have said Jiang is a native of Shandong, China, and later attended St. Paul Seminary in St. Paul, Minn. He served his supervised ministry at St. John the Baptist Parish in St. Paul. According to the lawsuit, Jiang was a deacon in Saginaw, Mich., when Carlson was bishop there, before he moved to St. Louis.
The trial is expected to take two weeks.