Priest sues Timothy Cardinal Dolan over child porn claims
By Kathianne Boniello
New York Post
May 20, 2017

http://nypost.com/2017/05/20/priest-sues-timothy-cardinal-dolan-over-child-porn-claims/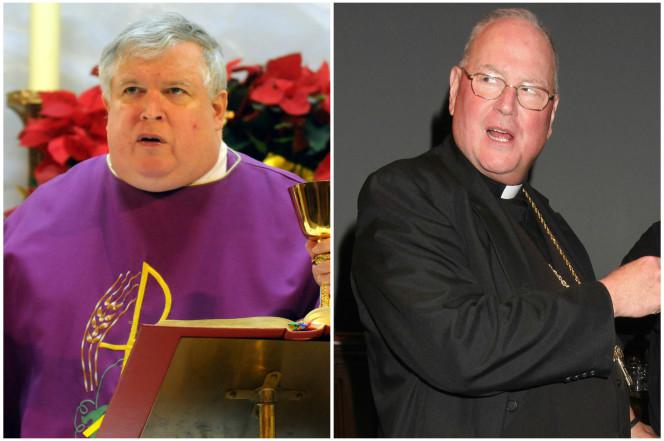 Keith Fennessy, Timothy Cardinal Dolan
A Chelsea priest allegedly caught with child porn is suing Timothy Cardinal Dolan, among others, for $2 million, claiming he was falsely accused.
The Rev. Keith Fennessy was tossed from the pulpit at St. Columba Church in 2015 after the Archdiocese of New York said it discovered "pornographic material" on his computer. Fennessy was not criminally charged.
The priest now says in legal papers that the cardinal, the archdiocese and spokesman Joseph Zwilling and Catholic New York newspaper made the accusations with a "reckless disregard" for the truth.
In the 2016 Catholic New York article on the allegations being referred to the Manhattan District Attorney's Office, Zwilling confirmed the images found on Fennessy's computer were "of minors."
The DA eventually declined to prosecute Fennessy, and he was never defrocked.
But Dolan agreed to follow an archdiocese review board's recommendation to remove Fennessy from active duty for having "pornographic material on his computer that violated the Charter for the Protection of Children and Young People," the archdiocese said at the time.
Fennessy was ordained in 1984. He served at St. Margaret Mary's Church in Staten Island from 2006 to 2010.
The Archdiocese declined to comment on the litigation.