Nightmare Lingers for Navy Vet in Priest Sex-abuse Case
By Jorge Fitz-Gibbon
Journal News
May 30, 2017

http://www.lohud.com/story/news/local/2017/05/30/vet-priest-sex-abuse-case/355994001/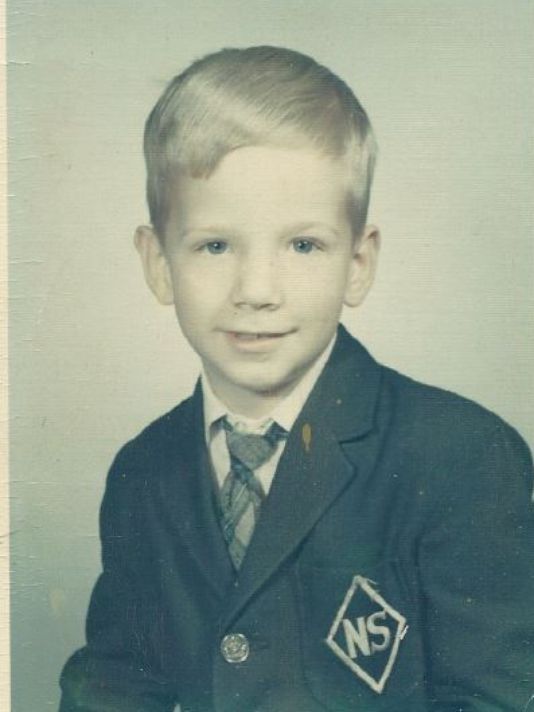 Peter Marghella at age 7, three years before he says he began being abused by a Marist Brother and later a Catholic Priest.



One of the worst panic attacks for Peter Marghella came during the Gulf War as he sat in a military tent in the sweltering heat of Bahrain.

For Marghella, a highly decorated U.S. Navy medical officer, the 17 years that had lapsed since his encounter with the Rev. Kenneth O'Connell at an upstate New York Boy Scout camp had done little to quell his nightmares.

"I took out the pistol and I cocked it and I put it in my mouth," Marghella said. "I was literally just about to pull the trigger when the command surgeon, who was in the room next to me, divided by a partition so he couldn't see me, just started talking to me."

"I can't remember what it was," he said. "It was just kind of innocuous banter. He talked with this kind of South Carolina drawl. And I just started to concentrate on what he was saying and I took the gun out of my mouth."

It was the second near-suicide for Marghella, and it came seven years before he finally sought help and opened up about his childhood nightmare.

He is the latest victim of abuse by Catholic priests to settle with the Archdiocese of New York.

But it came after decades of anguish, panic attacks and recurring nightmares stemming from two years of sexual abuse by a Marist Brother and a violent assault by a trusted priest when Marghella was just 12 years old.

O'Connell was a former pastor at Sts. John and Paul Church in Larchmont and chaplain for Boy Scout Troop 21, Marghella's troop, which was based at Sacred Heart Church in Mount Vernon.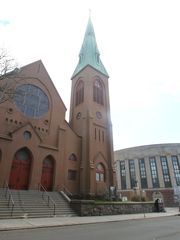 Boy Scout Troop 21 was based at Sacred Heart Church in Mount Vernon. Peter Marghella said it was during a camping trip with the troop that he was molested by the Rev. Kenneth O'Connell. (Photo: Carucha L. Meuse/The Journal News)



"By speaking out, Peter has empowered himself and other victims, and made the world a safer place for children," said his lawyer, Mitchell Garabedian.

"The sexual abuse by Msgr. Kenneth O'Connell indicates how far up the power chain sexual abusers are within the Catholic church," said Garabedian. "It is apparent that no one is safe, no child is safe, when in the company of a Catholic priest. Supervisors must do their jobs accordingly."

The attack

The attack on Marghella took place in July 1973, after he was prescribed muscle relaxers and advised by a doctor to sleep indoors after aggravating a serious rib injury during a two-week stay at a Boy Scout camp in Hope Falls, New York.

He says O'Connell offered to have the boy sleep in his cabin "to keep an eye on him one-on-one." Marghella said he was groggy from the medication he was prescribed.

"He had kind of a fold-out bed, a fold-out sofa in this building, and I fell asleep," he said. "The next thing I know I wake up in the middle of the night and O'Connell has come into bed with me and he's completely naked."

"And he raped me. He sodomized me," Marghella said. "The actual act, I'd never felt that much pain and never have in my entire life."

After the assault he said he lapsed in and out of consciousness until sunrise.

"He gets up and crawls back into his bed and turns and faces the wall, so he can't or won't look at me," Marghella said. "And I wait a few minutes to make sure I was safe and he wasn't going to grab me again or choke me and kill me or something. I grabbed my clothes and I made a bolt out the door."

"I didn't think I could tell anybody," he recalled. "I needed medical attention, there's no doubt about that. But I was so scared of telling anybody. I didn't know what was going to happen. I rolled the underwear up in a ball and I threw it in a garbage can right behind the kitchen, which was adjacent to the latrine."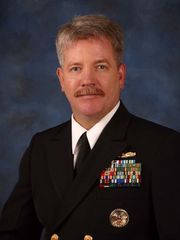 Retired U.S. Navy Commander Peter Marghella was the latest victim of sex abuse to be awarded a settlement by the Archdiocese of N.Y. (Photo: Submitted photo)



He never saw O'Connell again. The priest died in 1984 while he was pastor at the Larchmont Church. He is one of dozens of priests who abused children in New York.

Joseph Zwilling, spokesman for the Archdiocese of New York, said 118 claims of abuse by Catholic clergy have been filed and all have resulted in compensation.

The settlements come through the Independent Reconciliation and Compensation Program, a panel established last year by the Archdiocese to compensate abuse victims out of court. The statute of limitations prohibits many victims from suing.

Marghella was among those who filed a claim during the first phase of the program, which had a deadline of Jan. 31. Other victims of abuse have until July 31 to file new claims under the second phase of the program.

"The church is reaching out in an attempt to help promote healing, to atone for the harm that was done to these victim survivors," Zwilling said. "We continue to encourage anyone who has that kind of a claim to please come forward and participate. This is a sincere effort to try and help people achieve some measure of healing from what was done to them."

But the settlement — which Marghella's lawyer would only describe as "well into the six figures" — has not quelled the Navy vet's anger.

"It's not insignificant, but it's not by any means significant," he said. "I've always made a point that if you gave me $1 or gave $100 million, you couldn't change what happened to me and the trajectory it set on the arc of my life."

"And if they gave me $1 but it was attached to an apology, maybe I would take it," he added. "But they haven't done any of that."

Marghella kept the attack by O'Connell quiet for years, while he attended Cardinal Hayes High School in the Bronx and later went to college and the Navy. Only in 1980 did he tell his wife, his former high school sweetheart, and his three sisters.

Panic attack strikes

The first major panic attack came on an Amtrak train in 1988 when he was on his way home to see his mother, who was living in an apartment in Mount Vernon. He said the attack became so severe that he attempted to jump from the train.

Only his inability to unlock the safety gates between the rail cars — and three cans of Budweiser beer — kept him from leaping to his death. He has been in "uninterrupted therapy" since 1997. Three years ago, his wife died, leaving him with three grown daughters who he said have been greatly supportive.

But despite overcoming his nightmare and having a successful career, Marghella remains haunted by the events inside O'Connell's cabin 44 years ago.

"Nothing has changed," he said. "This is not (New York Cardinal Timothy) Dolan reaching out his arms and embracing Pete Marghella and saying, 'I'm really sorry for what happened to you and what my representatives did to you and your life.'"

"This is pure defense to protect themselves," Marghella said. "If anything, it's further clouding the needed transparency that the victims need to heal."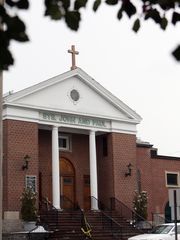 Monsignor Kenneth O"Connell was pastor at Sts. John and Paul Church in Larchmont at the time of his death in 1984. He was behind the latest abuse settlement by the Archdiocese of NY. (Photo: Tania Savayan/The Journal News)