Feit trial to remain in Hidalgo County
By Lorenzo Zazueta-Castro
Monitor
June 7, 2017

http://www.themonitor.com/news/local/article_68a46e74-4b9f-11e7-98fb-b3d7e003b6c8.html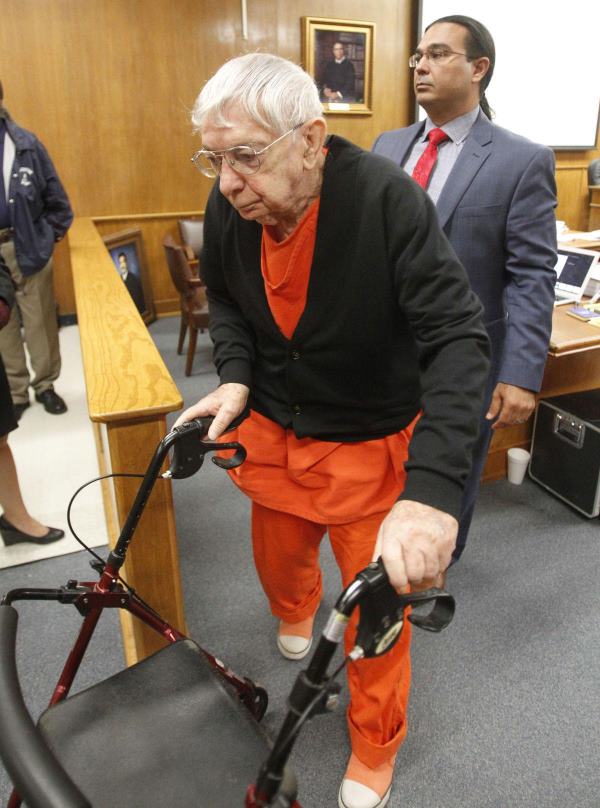 John Feit walks out of the 92nd District Court during a change of venue hearing Wednesday, May 24, 2017, in Edinburg.
Photo by Delcia Lopez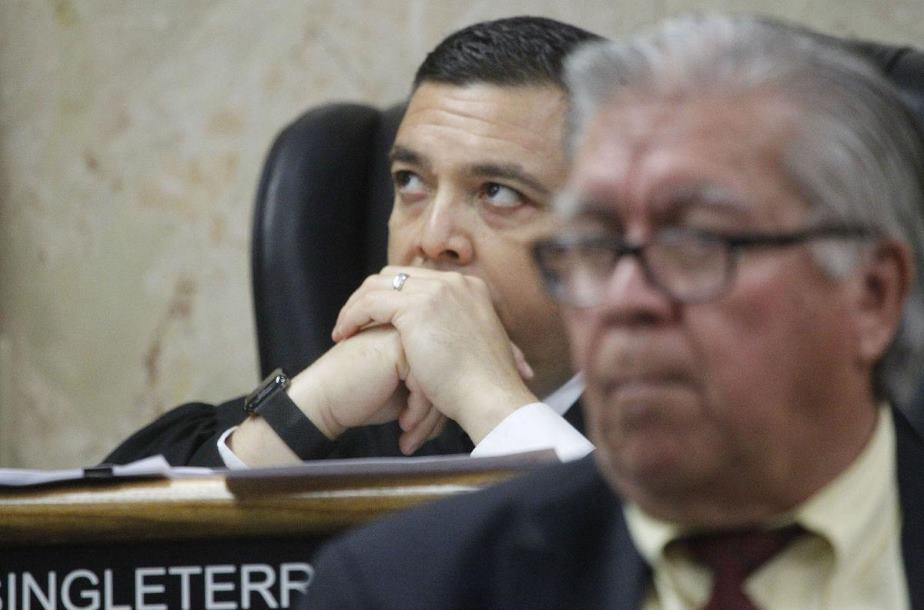 92nd District Court Judge Luis Singleterry during a change of Venue hearing for John Feit on Wednesday May 24, 2017, in Edinburg.
Photo by Delcia Lopez
EDINBURG — A jury of Hidalgo County residents will decide John Feit's fate.
District Judge Luis Singleterry, of the 92nd state District Court, denied Feit's motion for a change of venue early Wednesday, court staff confirmed.
"The Court after reviewing the record, pleadings, hearing testimony and argument of counsel, is of the opinion that defendant has failed to demonstrate the existence of such prejudice in the community that the likelihood of obtaining a fair and impartial jury trial is doubtful; therefore the defendant's motion for change of venue should be denied," according to the court record signed June 7.
The decision comes two weeks after a change of venue hearing was held where Feit's attorney, O. Rene Flores, argued that the intense media coverage of his client's case over several decades would strip him of a fair trial.
Flores presented to the court hundreds of pages of copies of articles, clippings and websites, including expert testimony, related to the former priest's case.
Flores, in a memorandum, argued that the exposure of the case has been excessive.
"The murder of Irene Garza has been the subject of nearly 60 years of extensive, biased media coverage. Described as 'the case that shook a city,' reporters have condemned Feit as a murderer, claiming that he avoided prosecution only because of an alleged cover-up orchestrated by the Catholic Church," the memo reads.
The 83-year-old former priest, who had worked in the early 1960s at Sacred Heart Church, is accused of killing Irene Garza, a McAllen schoolteacher and former beauty queen, in 1960.
The 25-year-old woman was last seen April 16, 1960, going to confession at the Sacred Heart church in McAllen; authorities found her lifeless body five days later in a canal.
During the initial investigation, officers linked Feit to Garza's death after finding evidence and placing him at the church the night she disappeared. Feit was never charged in this case and was moved out of state by the church, documents show.
Feit, who was living in Arizona where he had retired after decades of being employed with a local Catholic Charities organization, was arrested in February 2016 at his home in Scottsdale in connection with Garza's death after a Hidalgo County grand jury, this time found there was enough evidence to prosecute him.
The octogenarian has remained in custody at the county jail under 24-hour medical watch due to a slew of ailments.
Assistant District Attorney Michael Garza declined to comment on Singleterry's decision, and deferred inquiries to District Attorney Ricardo Rodriguez Jr.
Rodriguez, who ran against former DA Rene Guerra at least in part on the promise of "bringing justice" to Garza's relatives, gave a brief statement shortly after the decision came down.
"We have faith in the citizens of this county," Rodriguez said. "There will be justice for all."
Flores, who has been at Feit's side for more than a year now since Feit waived his extradition from Arizona to Texas last February, said he was disappointed with court's decision.
"I disagree with the court's ruling — I feel this ruling will compromise my client's ability to receive a fair trial," the longtime defense attorney said.
He added that he believed the more than 700 documents filed was sufficient evidence to support his argument for the change of venue.
"If ever there was a case which needed to be transferred — this is the case."
Contact: lzazueta@themonitor.com