Judge denies new trial for St. Louis priest's accuser; orders her to pay$48,000 in legal expenses
By Joel Currier
St. Louis Post-Dispatch
June 13, 2017

https://goo.gl/N5TqGz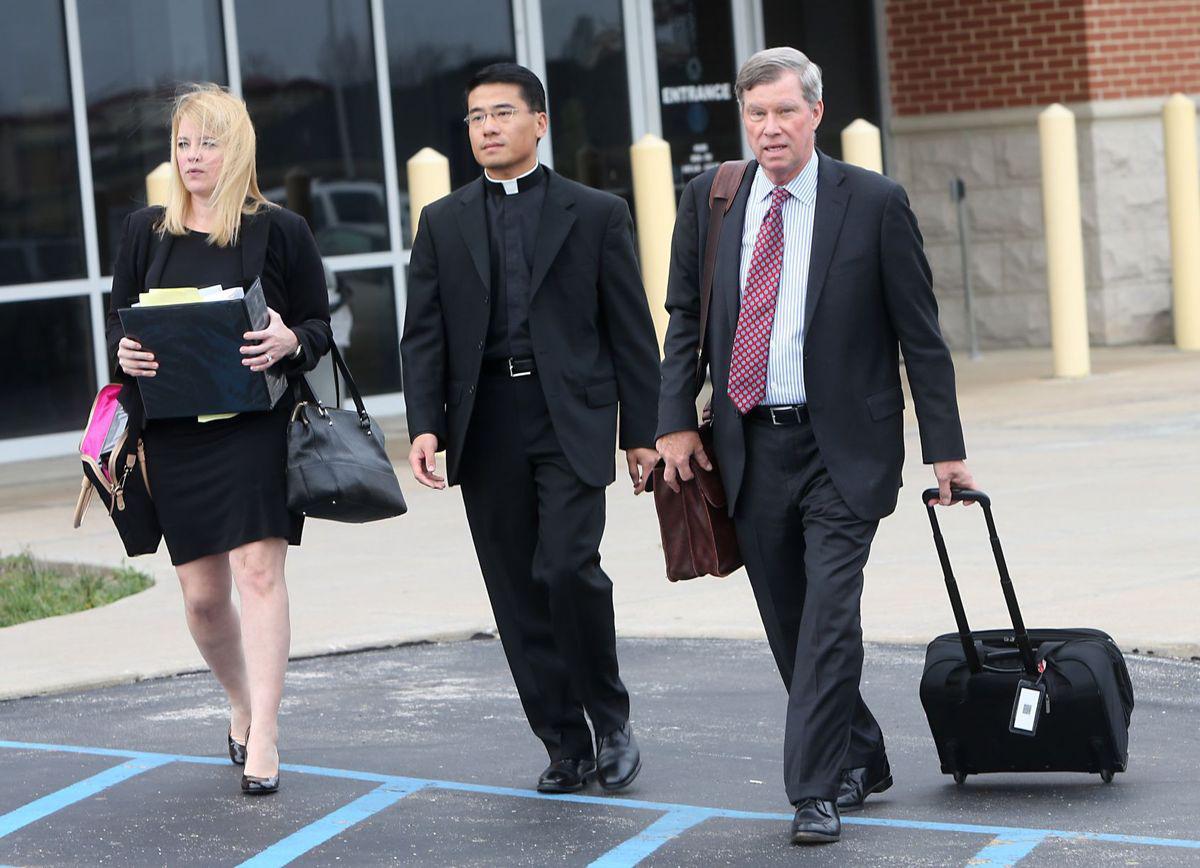 Rev. Xiu Hui "Joseph" Jiang, 31, leaves the Lincoln County Justice Center in Troy, Mo., on Wednesday, March 29, 2017, with his lawyers Ryann Carmody (left) and her father Gerard Carmody. Jiang, 31, is on trial in a civil suit in which he is accused of molesting a 16-year-old girl.
Photo by Laurie Skrivan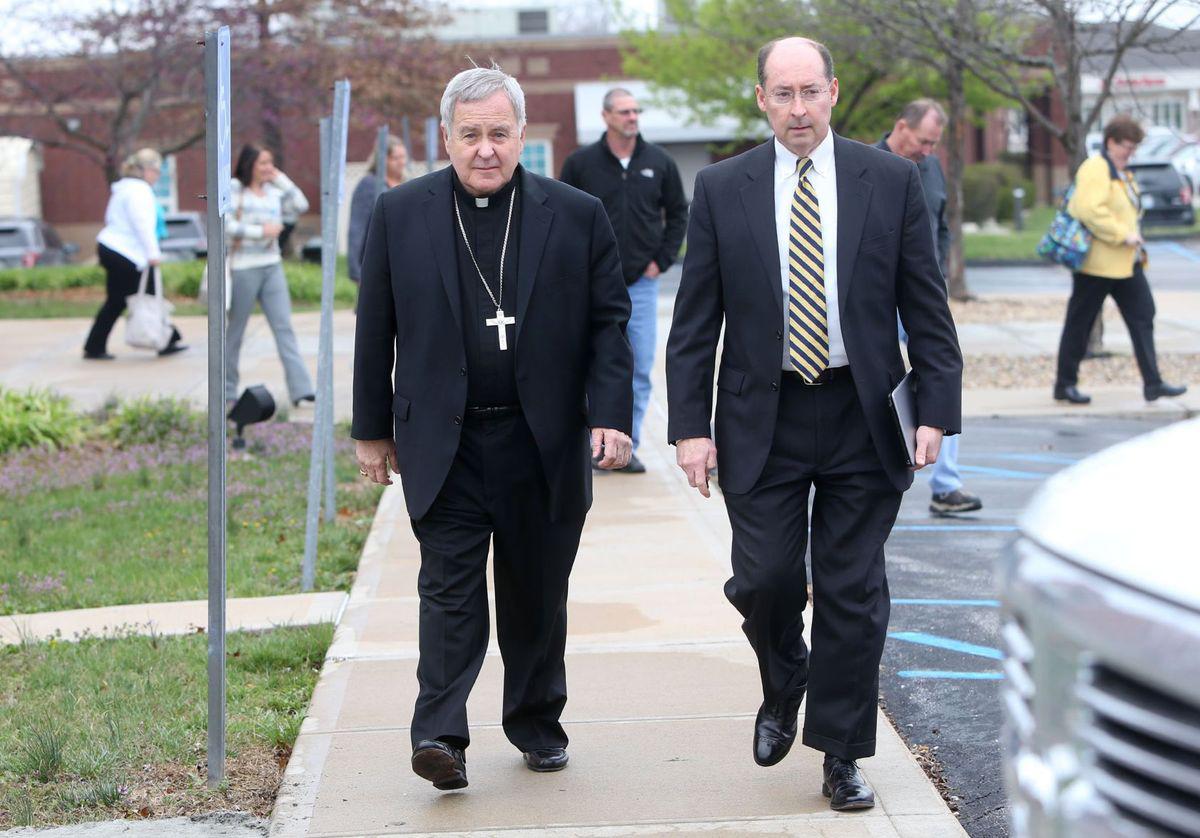 St. Louis Archbishop Robert Carlson walks out of the Lincoln County Justice Center in Troy, Mo., on Wednesday, March 29, 2017. The Rev. Xiu Hui "Joseph" Jiang, 31, is facing a civil suit in which he is accused of molesting a 16-year-old girl.
Photo by Laurie Skrivan
TROY, Mo. • A judge has denied a woman's request for a new civil trial seeking damages against a Roman Catholic priest after a Lincoln County jury in April found insufficient evidence that he fondled her at her home.
St. Louis Circuit Judge Steven Ohmer on Monday also ordered the woman to pay legal expenses of the St. Louis Archdiocese and the Rev. Xiu Hui "Joseph" Jiang totaling $48,516.84. Ohmer's order requires she pay $19,316.51 to the archdiocese and $29,200.33 to Jiang.
The woman sought a new trial last month after a jury found in favor of Jiang following a two-week trial. She had accused him of molesting her as a 16-year-old in June 2012 while her relatives were in the same room. The jury also rejected her claims that the St. Louis Archdiocese failed to protect her and should have known Jiang was dangerous to children.
Jiang denied the woman's claims at trial and told jurors the woman's family was trying to steal his dreams of serving as a priest in the United States.
Jiang came to the United States from China in his 20s to pursue the priesthood and was sponsored by St. Louis Archbishop Robert Carlson. Jiang served as a deacon in Saginaw, Mich., while Carlson was bishop there and came with Carlson to St. Louis in 2009. Carlson was installed as archbishop that year; Jiang was ordained in St. Louis on May 29, 2010, and became an associate pastor at the St. Louis Cathedral Basilica in the Central West End.
Criminal charges were filed against Jiang but were dropped in 2013.
Contact: jcurrier@post-dispatch.com