Court rejects child molesting priest's appeal
KATC
June 13, 2017

http://www.katc.com/story/35654055/court-rejects-child-molesting-priests-appeal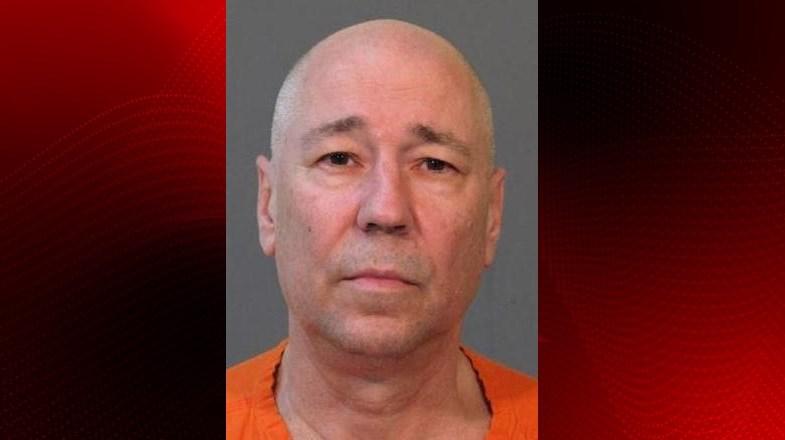 Mark Broussard


[with pdf]



An appeals court has rejected the appeal of a former priest convicted of rape, molestation and sexual battery of children.

Mark Broussard was convicted by a Calcasieu Parish jury last spring of five child sex charges. The crimes occurred while he was a Catholic priest in the 1980s. He's no longer a priest; he left the church in 1994, according to evidence presented at his trial.

Broussard was convicted of molesting and raping an altar boy over the course of four years, beginning when the child was 10 years old. He is serving two life sentences, plus 55 years on the charges. All the sentences are being served consecutively, or one after the other. The life sentences are without benefit of parole, probation or suspension of sentence.

Shortly after he was sentenced, he asked the Court to reconsider that sentence. His motion was denied without a hearing.

Now he has appealed to the Third Circuit Court of Appeal, asking that his conviction be thrown out because of various technical issues. The court denied his appeal, stating no errors were found. To read the entire appeal, scroll down.

Broussard's appeal was based on his allegation that the trial judge made a mistake when he denied his challenge of a juror; when he refused to throw out a statement he made; when he allowed evidence of other crimes Broussard allegedly committed; and when he refused to remove all the parts of a video statement that Broussard wanted removed.

The juror in question said she'd been raped by two relatives when she was a child. Broussard's attorney didn't want her on the jury, but the judge questioned her at length and didn't feel her own history would prevent her from listening to the evidence and making a decision.

Broussard wanted a statement in which he confessed to police thrown out. His lawyer argued that Broussard shouldn't have been questioned because he had asked for an attorney. In looking at the transcripts, the court determined that Broussard talked about getting a lawyer, twice, but asked detectives to leave him alone so he could think about it. They did, even providing him with cigarettes and food while he pondered, twice. Both times he said he wanted to go ahead with the interview, the court decided.

On the issue of other crimes, the Appeals Court wrote that Broussard's attorney provided no evidence that any evidence of other crimes was ever admitted during the trial.

Finally, on the issue of the video, among other requests, Broussard's attorney had asked the trial court to remove references in Broussard's video statement to the two victims who testified against him at trial. The court refused. That was a proper decision, the Appeals Court ruled. The Appeals Court also examined his other objections, and found that Broussard's attorney didn't present any argument or evidence that allowing the jury to hear the information had caused Broussard any damage.