Former altar boy sues church over alleged sex abuse
By Jasmine Stole
Pacific Daily News
July 3, 2017

http://www.guampdn.com/story/news/2017/07/03/former-altar-boy-sues-church-over-alleged-sex-abuse/447423001/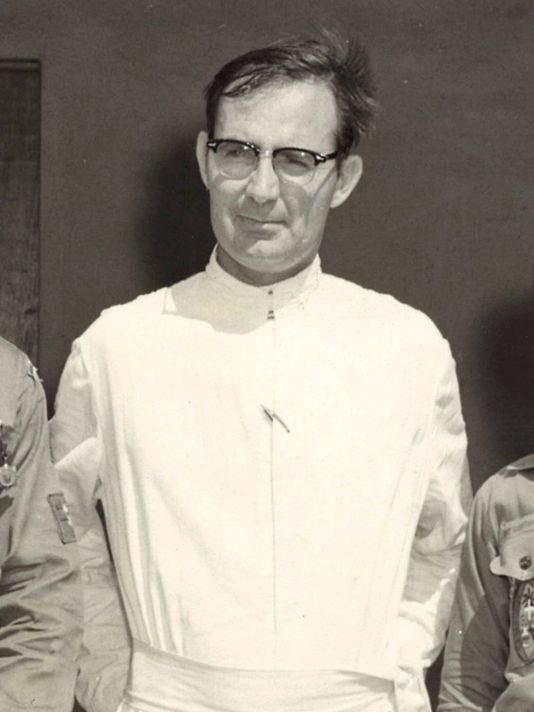 Father Louis Brouillard is shown in an undated photo from the Pacific Daily News archives.
A 53-year-old man is suing the Catholic Church and former Guam priest Louis Brouillard, alleging Brouillard sexually abused him more than 40 years ago.
The man, identified by his initials R.P. to protect his identity, was an altar boy for San Miguel Catholic Church in Talofofo from when he was 7 years old to about 13 years old.
R.P. attended an overnight event hosted by the Boy Scouts to recruit members in 1973 or 1974. He was around 10 years old at the time and he and his cousin were given a two-man tent. The event was held at Ipan beach.
Brouillard that night approached R.P.'s tent and asked if they wanted to join the Boy Scouts. He left and returned later and went inside R.P.'s tent. The priest spoke with the two boys.
Brouillard, in the middle of talking to them, allegedly laid down and exposed his private parts and made them touch him, according to the lawsuit.
R.P. did not join the Boy Scouts and never saw Brouillard again.
The lawsuit alleges other priests in the church knew about Brouillard commiting sexual abuse and "deliberately remained quiet."
R.P. is represented by attorney David Lujan and is suing the church, Brouillard and the Boy Scouts of America for $10 million in damages.
Contact: jstole@guampdn.com