Scholarship honors memory of abuse victim
By Randy Griffith
Tribune-Democrat
July 8, 2017

http://www.tribdem.com/news/scholarship-honors-memory-of-abuse-victim/article_f913f8c2-638b-11e7-851f-3b4ddae020f7.html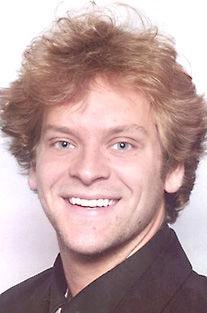 Corey Leech
A Johnstown man whose death in May brought attention to both the Catholic Church's abuse scandal and the local drug epidemic has inspired a scholarship fund to continue his compassion for others.
Corey Leech's family says the 31-year-old nurse's death in May was the result of drug addiction that developed in response to years of trauma at the hands of a predator associated with the church.
But while battling his own demons, Leech was able to provide support and comfort for many through his role as a nurse in Conemaugh Memorial Medical Center's Regional Intensive Care Nursery, his family said.
"At Corey's service, we were honored by the number of people who came to tell us how much he had made a difference in their lives," his mother, Cindy Leech, said.
"Some of the most touching stories were from the parents of the children that Corey cared for as a nurse.
"It means everything to us that people remember Corey for the kind person he was and his immense compassion for others, and not the path he went down because of what happened to him."
At the suggestion of and support from Conemaugh family physician Dr. Jessica Masser, the family has launched the Leech Memorial Scholarship Fund through Community Foundation for the Alleghenies.
"We hope it continues Corey's legacy of helping others," Corey's brother Dr. Bernard Leech said. "That is really what the goal is: To help someone else into the nursing field. It's something Corey was really passionate about."
The annual scholarship will go to a graduate of Leech's alma mater, Bishop McCort High School, who is pursuing a degree in nursing.
"We want it to go to someone who, like Corey, is kind and caring and is dedicated to helping others," his mother said. "We want something positive to come of this because it was important to Corey to make a difference in the lives of others."
Those who want to support the scholarship fund can make donations in Leech's name to the foundation. As the fund grows, the amount of money available will increase as well, Katrina Perkosky of the foundation said.
The first scholarship will be awarded for the 2018-19 school year.
"In late February or early March we look at the balance of the fund and figure out how much we can award," Perkosky said.
Working with Bishop McCort, the foundation will develop an application process and then select the first recipient. The foundation handles all administrative work, Perkosky added.
By working through Pennsylvania Higher Education Assistance Agency's Partnership for Access to Higher Education Program, the foundation is able to add matching funds to local scholarships, she said.
"That is a benefit provided to all our scholarship funds," Perkosky said.
"It really helps make our donors' giving more impactful."
Contact: rgriffith@tribdem.com