Church has learned very little in the 20 years since evil Fr Brendan Smyth died, says victim
By Donna Deeney
Belfast Telegraph
July 24, 2017

https://goo.gl/db7M9g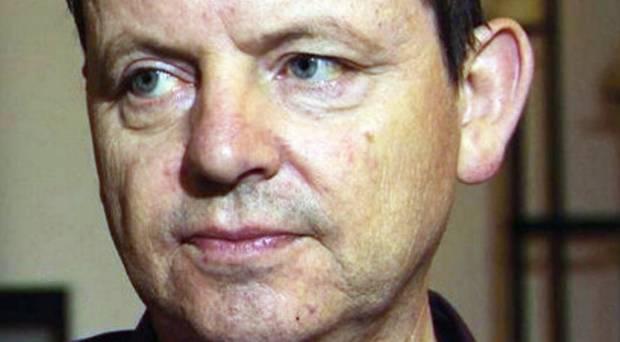 Brendan Boland
One of the victims of paedophile priest Brendan Smyth has said the Catholic Church has learned nothing in the two decades since the notorious child abuser died.
Smyth was jailed for more than 140 offences in 1994, dying of a heart attack behind bars on August 22, 1997.
Brendan Boland was abused by the twisted cleric for two years, starting from when he was an 11-year-old altar boy serving in his home parish in Dundalk, Co Louth.
In 1975, when Mr Boland was 14, he reported Smyth's abuse of him and other children but was forced to sign a confidentiality agreement that prevented him from speaking about it to anyone.
Mr Boland told the Belfast Telegraph that the Catholic Church still had work to do to tackle clerical abuse.
Mr Boland said: "I don't think the Church has learned anything in these past 20 years. It might all look well and good on the surface with child protection policies but the Church is still fighting victims in legal battles.
"Until the Church stops that, I can't accept that they have accepted responsibility for the damage done, not just by the likes of Smyth, but by those who helped cover it up - and there are still plenty of them working as priests.
"When I reported Smyth in 1975 I was taken into a room and stood in front of three priests which included Father Sean Brady (later Cardinal Brady) in an ecclesiastical court who interrogated me about what happened to me.
"I was sworn to secrecy and told that Brendan Smyth would never be able to hurt another child and he would be dealt with. Years later it came out that Smyth kept on abusing and that had a bad effect on me, because I believed them when they said the abuse would stop."
Mr Boland said he cared nothing about Smyth's late admission of guilt but he is thankful for the awareness surrounding the issue that now exists.
He continued: "What happened me made me so protective of my own children when they were growing up.
"I wouldn't leave them on their own with anyone and so many times they asked me why, but they were too young at the time to explain.
"I found it so hard to trust anyone and when we had our children I worried about them.
"While I am yet to be convinced the Church has truly accepted its role in the abuse, parents are more aware and they are less trusting of people in authority be it the Church, schools, scouts, clubs whatever.
"It's not just the Church where abuse happens, it can happen anywhere, but parents today are clued in about it and so are the young people and that's a really good thing."
His book Sworn To Silence about the abuse he suffered at the hands of Smyth and its cover-up, published in 2014, is available on Amazon.