Court upholds priest's sex-abuse conviction involving orphans in Honduras
By Mark Pesto
Tribune-Democrat
July 25, 2017

http://www.tribdem.com/news/court-upholds-priest-s-sex-abuse-conviction-involving-orphans-in/article_c11bb4f6-7177-11e7-9621-cb7eb86c0342.html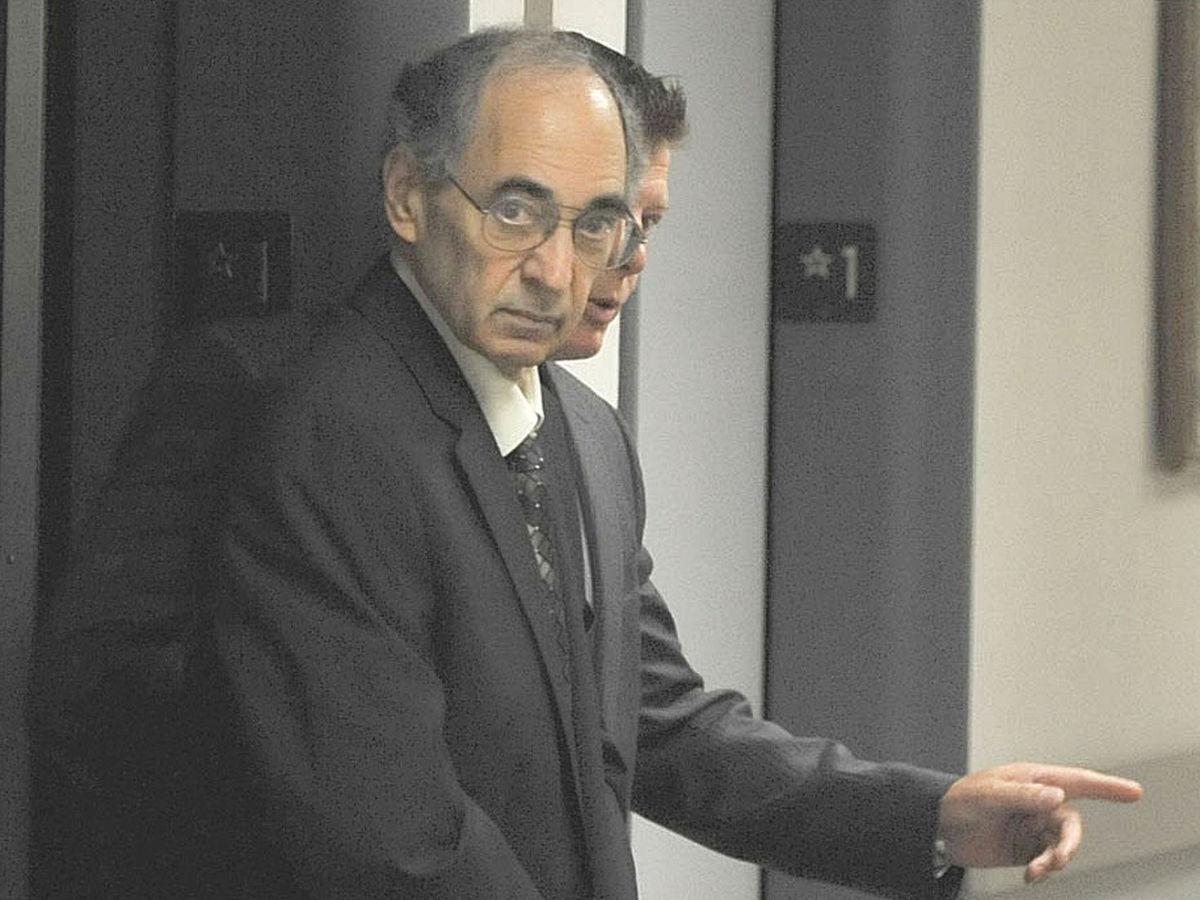 A federal agent leads the Rev. Joseph Maurizio into a holding room at U.S. District Court in Johnstown on Sept. 9, 2015.
A federal appeals court on Monday upheld the conviction of a former Somerset County priest who was found guilty in 2015 of traveling to Honduras to sexually abuse orphans and sentenced last year to more than 16 years in federal prison.
The Rev. Joseph D. Maurizio Jr., who at the time of his September 2014 arrest was the pastor at Our Lady Queen of Angels Parish in Central City, had asked the United States Court of Appeals for the Third Circuit to overturn his conviction.
Maurizio and his attorneys had argued, according to the appeals court's opinion, that his conviction should have been overturned because:
"the weight of the evidence did not support his conviction on counts relating to illicit sexual conduct with a minor and possession of child pornography";
"the Government withheld material exculpatory evidence with respect to one of the counts of illicit sexual conduct with a minor";
"the weight of the evidence did not support his conviction on the count of sending checks to promote illicit sexual conduct with a minor";
and "the District Court abused its discretion in admitting unfairly prejudicial 'other acts' evidence."
The Third Circuit Court, however, shot down each of Maurizio's arguments.
Judge Thomas Vanaskie, who wrote the opinion for the three-judge panel, stated that, while Maurizio contended that discrepancies in the orphans' descriptions of the timeframes of the abuse undermined their testimony and that the District Court's failure to acknowledge that inconsistency constituted a miscarriage of justice, prosecutors presented expert testimony showing that "victims of sexual abuse often confuse the times, dates and duration of their encounters."
Among several other arguments, Maurizio also claimed that prosecutors wronged him when they withheld one orphan's Victim Impact Statement from his attorneys. In that statement, when asked if people treated him "differently since the crime," the boy responded: "Yes. Sometimes they think badly about me, perhaps they think that he really abused (me), but that was not the case."
Maurizio said that statement was a recantation of the boy's trial testimony and thus should have been disclosed.
The District Court, which initially convicted Maurizio and handled his first appeals, found that, while prosecutors did withhold the Victim Impact Statement, that evidence "was not material either to guilt or punishment" – and Vanaskie wrote in his opinion that he agreed, saying the failure to disclose the statement "does not undermine confidence in the verdict."
Maurizio began traveling to Honduras in the mid-1990s. In 1999, he and another American founded ProNiño Honduras, described in Vanaskie's opinion as "a drug treatment, dormitory and Catholic education center for orphaned boys."
Throughout the 2000s, Vanaskie wrote, Maurizio returned to Honduras twice a year.
Shortly after Maurizio's March 2009 visit, ProNiño's donors "began to pull funding based on allegations of financial irregularities, sexual abuse and drug use," Vanaskie wrote.
"After Maurizio's departure," Vanaskie added, "control of ProNiño changed hands and interviews with the boys revealed that Maurizio had been sexually abusing them and using funds from (a charity he had set up) for his personal use – including paying the boys he abused."
Several years later, Department of Homeland Security agents located and interviewed three victims of and two witnesses to Maurizio's abuse, Vanaskie wrote. Following those interviews, DHS executed search warrants at Maurizio's Somerset County rectory and discovered several photographs of nude children, Vanaskie added.
Maurizio was suspended by the Altoona-Johnstown Roman Catholic Diocese when news of the 2014 raid broke. When Maurizio was sentenced in March 2016, diocese spokesman Tony DeGol said that Bishop Mark Bartchak had begun taking steps to have Maurizio removed as a priest, but that the process was not yet complete.
DeGol could not be reached for comment Tuesday.
Contact: mpesto@tribdem.com