Another priest pedophilia case: How long?
Tribune-Review
July 25, 2017

http://triblive.com/opinion/editorials/12546079-74/another-priest-pedophilia-case-how-long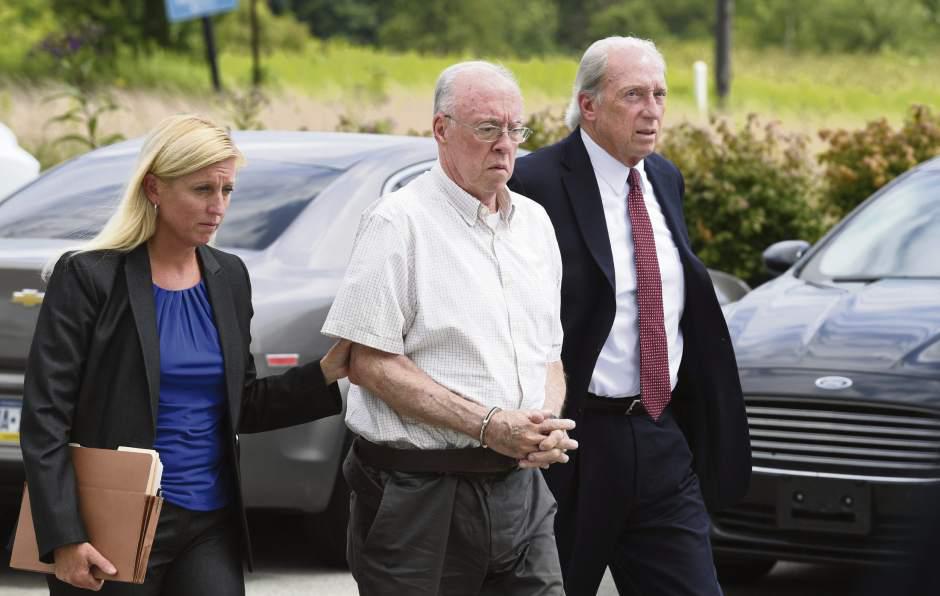 Former Catholic priest John Thomas Sweeney, 74, is escorted to District Judge Cheryl Peck-Yakopec's office by state Attorney General's Office Agents Kelly Roberts and Rege Kelly on Monday, July 24, 2017.
Photo by Louis B. Ruediger
A former pastor accused of sexually abusing a 10-year-old boy at St. Margaret Mary Church's school in Lower Burrell during the 1991-92 academic year should cause all to wonder, in Psalm 13's words, "How long, O Lord?"
Indeed, how long until pedophilia's blight by church clergy upon innocent children is eradicated?
The Rev. John Thomas Sweeney, 74, of Greensburg, will plead not guilty to the single count of involuntary deviate sexual intercourse filed against him by the state Attorney General's Office, his lawyer says. The alleged victim, now 35 and in the Coast Guard, didn't report the abuse until last September, then testified before a state grand jury, which last year detailed horrific, widespread abuse and cover-ups in the Diocese of Altoona-Johnstown.
This case seemingly lacked a cover-up. The Diocese of Greensburg said it was unaware until the victim came forward, then took action to keep the accused from acting as a priest and interacting with minors, and stayed mum at authorities' request.
Still, the diocese must examine whether it missed warning signs about this priest.
Even a conviction, with a maximum 20-year prison sentence and $25,000 fine in this case, won't do full justice, because the statute of limitations' expiration prevented other charges. That's reason enough for Pennsylvania to abolish such limits concerning sex crimes against children. And for the Catholic Church to rid itself, once and for all, of this abominable perversion.