Paul Shanley Victims Furious He'll Be Released from Prison
CBS Boston
July 26, 2017

http://boston.cbslocal.com/2017/07/26/paul-shanley-victims-prison-release-boston-priest-sex-abuse/

[with video]

Several victims of convicted pedophile priest Paul Shanley are furious that he'll be getting out of prison later this week.

Shanley, 86, is one of the most notorious figures in the Boston Archdiocese clergy sex abuse scandal.

He was convicted in 2005 of repeatedly raping and fondling a boy at St. Jean's parish in Newton in the 1980s, and he was sentenced to 12 to 15 years in prison.

At a news conference in Boston Wednesday, the parents of Shanley victim Greg Ford called the former priest "pure evil."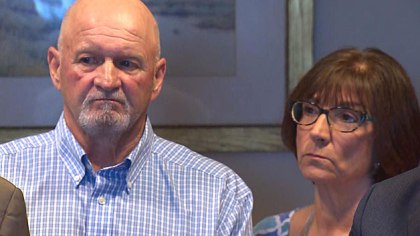 Greg Ford's parents at the news conference Wednesday. (WBZ-TV)



"He brutally raped, sodomized children. He pimped out women and children. He brutalized the handicapped. You can't tell me Paul Shanley doesn't fit the criteria for a sexually dangerous person," said Ford's father Rodney.

"Every parent has to be vigilant with their kids if they see Paul Shanley in their neighborhood," Ford continued. "Paul Shanley should never feel comfortable in his skin. Paul Shanley is a threat and I can't believe that the doctors don't see that."

Middlesex District Attorney Marian Ryan's office hired two psychiatric experts to evaluate Shanley to see if he should continue to be held after completing his sentence. Both experts told prosecutors that he does not meet the legal criteria for civil confinement as a sexually dangerous person.

He's now set to be released from the Old Colony Correctional Center in Bridgewater Friday and will begin 10 years of supervised probation.

Shanley was defrocked in 2004 after dozens of men came forward and said he had molested them when they were children.

Under a Massachusetts law, prosecutors may petition a court to have a defendant indefinitely confined as a sexually dangerous person after completion of a prison sentence if the state can prove he suffers from a mental illness or abnormality that makes him incapable of controlling sexually dangerous impulses.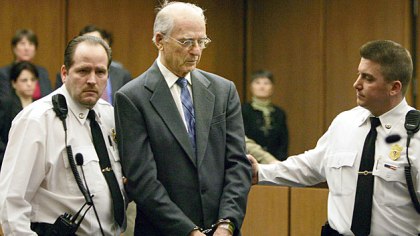 Paul Shanley led from court in handcuffs following his sentencing in Middlesex Superior Court February 15, 2005 in Cambridge. (Photo by Charles Krupa-Pool/Getty Images)



After Shanley was convicted, prosecutors asked a judge to send him to prison for the rest of his life.

Ryan said both doctors who evaluated Shanley concluded that he does not satisfy the legal criteria for prosecutors to file a petition seeking to confine him after his prison sentence.

His appellate lawyer said Tuesday that Shanley has served his time and is not dangerous.