Convicted Pedophile Priest Paul Shanley Moves From Prison To Ware
CBS Boston
July 28, 2017

http://boston.cbslocal.com/2017/07/28/paul-shanley-ware-massachusetts-pedophile-priest-parole/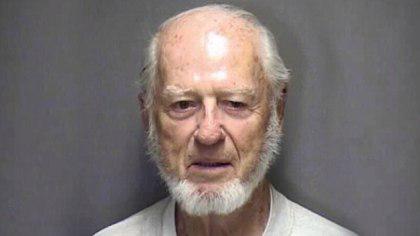 Paul Shanley.


[with video]



WARE (CBS/AP) – One of the most notorious figures in the Boston Archdiocese priest sex abuse scandal is moving to central Massachusetts.

Paul Shanley, 86, was released from prison Friday morning after serving a 12-year sentence for repeatedly raping and fondling a boy at St. Jean's parish in Newton in the 1980s.

Shanley left the Old Colony Correctional Center in Bridgewater and will now be living in an apartment about 100 miles away on Pulsaki Street in Ware, according to the state sex offender registry.

The Sex Offender Registry Board has classified him as the most dangerous, a Level 3 offender, meaning they believe he has a high risk to re-offend. The classification also gives the public access to information to where he will be living.

He will be on probation for 10 years and has been ordered to have no contact with children under 16 years old.

Middlesex District Attorney Marian Ryan's office hired two psychiatric experts to evaluate Shanley to see if he should continue to be held after completing his sentence. But, both experts told prosecutors that he does not meet the legal criteria for civil confinement as a sexually dangerous person.

Abuse victims fear Shanley will not have enough supervision because he isn't required to wear an electronic monitoring device.

His lawyer says he's served his time and is not dangerous.

Shanley was defrocked in 2004 after dozens of men came forward and said he had molested them when they were children.