Lawyers scrambling to prevent deportation of priest accused of sexually abusing girls at church
By Hannah Leone
Beacon-News
July 29, 2017

http://www.chicagotribune.com/suburbs/aurora-beacon-news/news/ct-abn-aurora-priest-deportation-uncertain-st-0728-20170728-story.html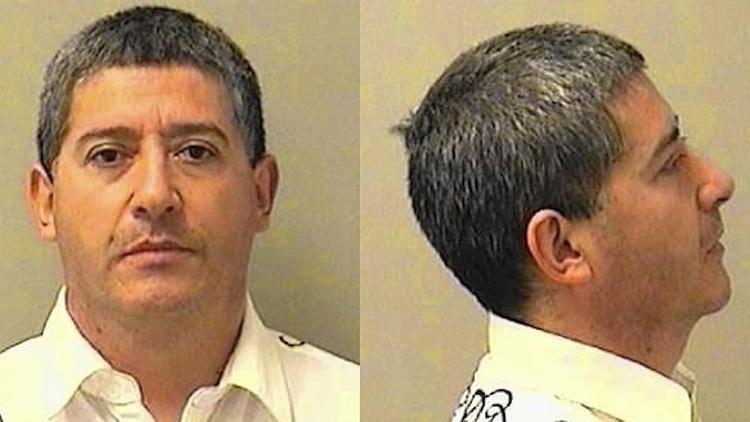 Alfredo Pedraza Arias
With his ordered deportation looming, a former Aurora priest charged with sexually abusing two young girls at their Catholic church got a new trial date Friday that no one knows if he'll be able to make.
By Sept. 18, when his trial is now to start, Afredo Pedraza Arias may be back in his native Columbia, as directed in a June 14 deportation order signed by a federal immigration judge.
If Arias were deported, prosecutors could ask to have him tried in absentia, but they've said it's unclear if that would work or if he could be extradited for proceedings.
Kane County prosecutors said they learned U.S. Immigration and Customs Enforcement officials can't hold Arias beyond Monday, and that he'll be deported if he's not in the jail.
So prosecutors did what they've done before: They asked Kane County Circuit Judge Linda Abrahamson Friday to revoke or increase Arias' bond and remand him back to the county jail.
Kane County Assistant State's Attorney Reagan Pittman characterized the hearing as a repeat of last week.
"And now here we are again, asking for the same thing," Pittman said.
Immigration officials have not explicitly said they would deport Arias Monday if he were still in the jail, Pittman said.
"There are so many uncertainties associated with this situation," Pittman said. "The chances of him being deported if he is physically in our custody seem to be less than if he were not in our custody, and that's why we are trying so hard to do everything that we can to keep him here."
Over the arguments of Arias' attorney, David Camic, Abrahamson Friday increased the former priest's bail by another $100,000, meaning he'll need to come up with $10,000 more in order to get out again.
The previous time the judge increased bail, it was paid and Arias left the jail. Camic said he believed parishoners who support Arias contributed that time.
Now they'll have to see if someone posts bail for him again, Pittman said. If they do, she said, he'll likely go back into the custody of immigration officials.
"It's catch 22," Camic said after the hearing. "If you post the bond, which you have the right to do, we are going to lock you up."
In court, Camic said he didn't think Abrahamson could raise Arias' bail again, given that his client hadn't been found in violation of any conditions. The judge, however, said she thought there was a profound change of circumstances and the increase wasn't a reflection on Arias, saying his presence in court was out of his control. Considering that, and what might happen if another $10,000 was posted, she said they needed an end date.
"We can't continue to do this forever," Abrahamson said.
Immigration officials have not responded to multiple inquiries about the case. Lawyers for both sides have said Arias' visa expired but they don't know why.
Arias has pleaded not guilty to multiple counts of aggravated criminal sexual abuse involving two girls, who were both younger than 6 at the time of the alleged abuse at Sacred Heart Church in Aurora between 2012 and 2014, according to Kane County prosecutors. Arias had been out of the ministry since October 2014 while police and the Rockford Diocese investigated allegations against him.
Camic said the original trial start of July 31 was canceled in part because they found out there may be additional Department of Children and Family Services interviews the defense didn't have.
Earlier this month, the Beacon-News reported that prosecutors are seeking to introduce previously uncharged allegations that Arias fondled a 3-year-old girl while her mother attended church during his time in DeKalb, an encounter prosecutors believe is "substantially similar" to the charges against him in Kane County.
Though Camic and Pittman seek to prove different things about Arias, both lawyers have expressed the desire to see the case go to trial. And while they disagree about how to handle the threat of deportation, both said they think the Kane County judge is trying to be fair.
Even if a judge decided to revoke bond altogether, that might not keep immigration officials from taking Arias and deporting him.
"If the federal government really cares about ... the rights of the accused, have them say they're going to leave him until the case is over," Camic said.
Unless he's deported first, Arias is next due in court Aug. 10. The last pre-trial conference is set for Sept. 14, and the trial would start four days later.
Contact: hleone@tribpub.com