Accused Aurora priest waived right to appeal deportation decision
By Hannah Leone
Beacon-News
July 31, 2017

http://www.chicagotribune.com/suburbs/aurora-beacon-news/news/ct-abn-ice-statement-aurora-priest-deportation-st-0731-20170731-story.html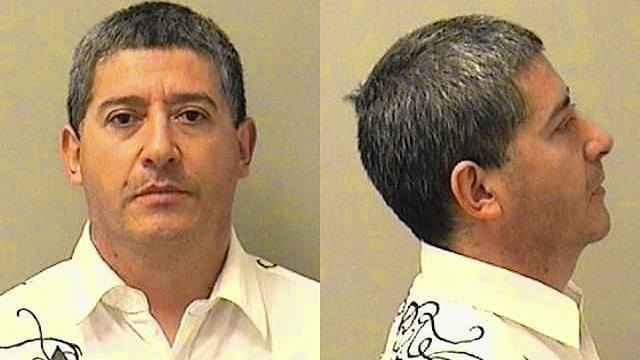 Alfredo Pedraza Arias.
Though the ordered deportation of a former Aurora priest charged with child sex abuse has lawyers scrambling to keep him in the U.S. through his trial, it turns out the priest waived his right to appeal a federal immigration judge's decision ordering him removed from the country and sent back to his native Colombia.
Offering little clarity on whether Alfredo Pedraza Arias will be in the country by Sept. 18, when his trial is scheduled to start, U.S. Immigration and Customs Enforcement officials responded for the first time Monday to Beacon-News inquiries about his case.
Arias has pleaded not guilty to multiple counts of aggravated criminal sexual abuse, which allege he sexually abused two girls at their Catholic church between 2012 and 2014, when both girls were younger than 6 years old. He has also waived his right to appeal a June 14 deportation order signed by a federal immigration judge, said Immigration and Customs Enforcement spokeswoman Leticia Zamarripa.
Zamarripa confirmed Monday that U.S. Citizenship and Immigration Services revoked Alfredo Pedraza Arias' temporary religious worker non-immigrant visa in September, six months after he was indicted in Kane County.
"Since Pedraza-Arias is now out of status regarding his U.S. immigration standing, U.S. Immigration and Customs Enforcement officers assigned to the Chicago Fugitive Operations Team arrested him May 4, 2017," according to a statement provided by Zamarripa.
At the time, Arias had been out on bond on $50,000 bail. His lawyer, David Camic, said immigration officials took Arias into custody outside a courtroom where he'd just had a hearing.
Both Camic and county prosecutors have expressed the desire to see the case go to trial, though Camic has said he doesn't think the methods used to keep his client in the county are fair. Camic has not said anything to indicate what Arias personally wants.
In an attempt to keep Arias away from immigration officials, a county judge has twice granted prosecutors' requests to raise his bail and remand him to the custody of the county judicial center. The first time Judge Linda Abrahamson raised Arias' bail by $100,000 and remanded him to the jail, someone came up with the additional $10,000 bond and he was released. Immigration officials immediately re-apprehended him, so prosecutors tried again. On Friday, Abrahamson raised bail by the same amount, and as of 7 p.m. Monday, Arias was still listed in custody at the Kane County jail.
If Pedraza-Arias were released from the jail, immigration officials would take him back into custody, Zamarripa said.
Last week, Kane County prosecutors said they learned U.S. Immigration and Customs Enforcement officials couldn't hold Arias beyond July 31, and that he'll be deported if he's not in the jail. Asked about those statements, Zamarripa disregarded specific questions and responded that as far as she knew, Arias was currently in state custody.
"ICE Chicago plans to execute the immigration judge's removal order once Arias' state criminal charges are fully adjudicated, and he is transferred to ICE custody," according to the federal agency's statement.
Zamarripa also wouldn't say whether ICE would go into the jail to get Arias or if they'd leave him in county custody as long as he's there until his case is decided.
Should Arias get deported, prosecutors could ask to have him tried in absentia, but they've said it's unclear whether that would work or whether he could be extradited for proceedings.
The statement from immigration officials asserted that ICE "continues to focus its enforcement resources on individuals who pose a threat to national security, public safety and border security," conducting targeted immigration enforcement in compliance with federal law and agency policy.
Contact: hleone@tribpub.com