Pope phones Argentinian who spoke of abuse by Irish priest
By Patsy Mcgarry
Irish Times
August 16, 2017

https://www.irishtimes.com/news/social-affairs/religion-and-beliefs/pope-phones-argentinian-who-spoke-of-abuse-by-irish-priest-1.3188872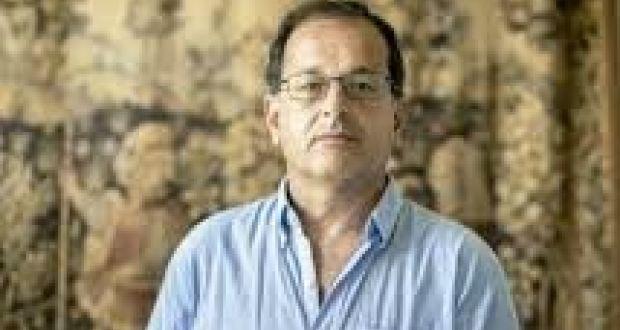 Rufino Varela: says the pope, in his phone call, asked for pardon in the name of the church, and said, "Rufino, you have a mission [to expose abuse]".
Pope Francis has phoned a man in Argentina following reports the man was sexually abused by an Irish priest who was chaplain at an elite Christian Brothers' school in Buenos Aires.
Allegations have also been made against an Irish Christian Brother who served there.
Twenty other former pupils have made similar abuse allegations against the priest and the brother at the school, while at least four former pupils have given media in Argentina accounts of witnessing or suffering abuse there.
Both alleged abusers are deceased but their names are known to The Irish Times.
Argentina's president Mauricio Macri is a past pupil of the same school, the Colegio Cardenal Newman, opened by the Irish Christian Brothers in 1948.
Rufino Varela (52) told The Irish Times he thought the phone call from the Pope "was a joke for the first two minutes, but when he [the pope] said he had received a letter from a cousin [about the case] at Santa Marta, I knew it was him."
Mr Varela was 12 when he was sexually abused by the Passionist priest. Afterwards "Fr Alfredo", as he was known, offered him sweets and told him that they should keep it as a secret with God.
But he felt driven to go public when it emerged the Colegio Cardenal Newman was planning to add a crown to its coat of arms in recognition of the election of Mr Macri as president in 2015.
"Instead of a crown, it would give me more comfort to see a whip or a crown of thorns," Mr Varela wrote in a letter to the school. "This would be in remembrance of the aberrations that many others suffered."In response, the school offered counselling and tried to dissuade him from going public. Angered at this, he spoke to Argentina's La Nacion newspaper and began writing about his experiences on Facebook.
Exposing abuse
The pope, in his phone call, was "so simple", Mr Varela said. "He asked for pardon in the name of the church, and said, 'Rufino, you have a mission [to expose abuse] and I appreciate that. You have a big heart. You want justice.
"And I said, 'Francisco, I can't believe the Christian Brothers congregation is still handling schools after the Ryan and Murphy reports [in Ireland]. Please do something. All the churches are going to be empty.'"
He explained to the pope that, although he had a happy marriage and family, "I have to do it, to take care of others."
The pope advised him to get in contact with Bishop Óscar Ojea of San Isidro diocese, a personal friend of the pope's.
Pope Francis asked, "How are you feeling?" said Mr Varela. "I responded, 'I feel alone' and the pope said, 'Well, Rufino, Jesus was also alone', and I said, 'but I'm not Jesus'."
The pope said "he would pray for me and I said, I know the Christian Brothers have done a lot of good but I cannot believe the Vatican hasn't done more [about abuse]."
School's apology
The conversation with the pope took place last February. Reports about the case have been circulating in Argentina and elsewhere in recent days.
Following the La Nacion report last December, there was a public acknowledgment by the school of the abuse of a pupil there 40 years previously, without names, and an apology "for the abuse that all former students could have suffered as a result of the inadequate and unjustified behaviour" of the priest.
Last March, a Mass took place for abuse victims in the San Isidro diocese, at which the church formally apologised to Mr Varela and other victims.
In his homily, Pope Francis's friend, Bishop Óscar Ojea, said: "The church has asked for pardon and I renew that request here, in my diocese, to all those people who have been victims of abuse, whether as children or youths, by members of our hierarchy."
Church leaders, he said, had a duty to bring such cases before both civilian and canonical courts.