Ex-El Paso priest accused of sex abuse served at 8 parishes
By Daniel Marin
KXAN
August 21, 2017

http://kxan.com/2017/08/21/ex-el-paso-priest-accused-of-sex-abuse-served-at-8-parishes/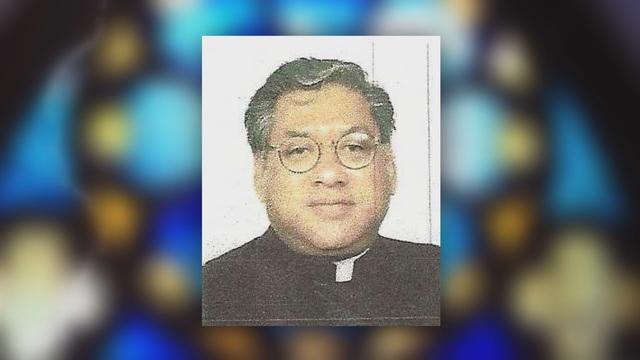 Miguel Luna.
EL PASO, Texas (KTSM) – A former El Paso priest accused of committing sexual abuse decades ago served at eight local parishes, the Catholic Diocese of El Paso said Monday.
At a news conference, El Paso Bishop Mark Seitz said the ex-priest, Miguel Luna, 67, admitted to sexual misconduct with a "young female adolescent" in the 1980s. Luna has since been removed from the ministry.
The allegation came to light last November, according to Seitz who declined to say which parish was involved to protect the identity of the accuser.
The diocese said it has contacted El Paso police but the victim, now an adult, wishes to remain anonymous and no criminal charges have been filed.
The state of Texas has no statute of limitations for felony criminal cases involving sexual assault of a minor or indecency with a child. There is a limitation of 15 years from the victim's 18th birthday for civil cases.
According to the diocese, Luna served at the following local parishes:
Blessed Sacrament
Corpus Christi
Our Lady of Assumption
San Antonio de Padua
San Lorenzo
St. Matthew
St. Pius X
St. Thomas Aquinas
The diocese said Luna, who was ordained in El Paso in 1982, also served at other Texas parishes in the towns of Alpine, Fort Davis, Marathon and Kermit.
Bishop Seitz said he had already removed Luna from the ministry in December of 2013 upon the recommendation of the Diocesan Review Board.
"When I arrived in the diocese, I started learning about situations and became familiar with his case," Seitz said. "There had been some accusations against him that would probably be labeled as sexual harassment."
The bishop was unable to recall when those harassment allegations were made but called them "relatively recent."
"We determined after an investigation by the review board that he needed to be removed from the ministry, and that's what I did," Seitz said.
Seitz took over the El Paso Diocese in July of 2013. He was preceded as bishop by Armando Ochoa who oversaw the diocese from 1996 to 2012, and Raymundo Peña who was bishop from 1980 to 1995.
In a written statement, Seitz apologized for pain caused by Luna's actions and encouraged any other victims to come forward.
Those with allegations can contact the diocese here or the El Paso Police Department's Victim's Assistance Program.