ONLY ON NEWS 3: Abuse Victim Speaks Out About Priest Indictment
By Andrew Davis
WSAV
August 28, 2017

http://wsav.com/2017/08/28/only-on-news-3-abuse-victim-speaks-out-about-priest-indictment/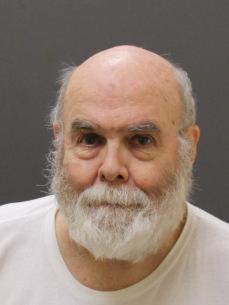 Wayland Brown mugshot from arrest in Baltimore, Maryland August 28, 2017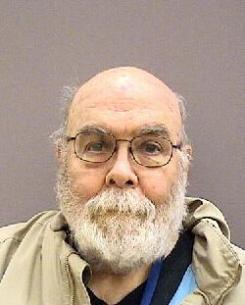 Father Wayland Brown was convicted of molestation in early 200's and spent 5 years in Maryland prison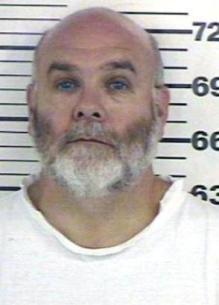 Wayland Brown was defrocked as a Catholic priest by the Diocese in 2003
Off the pulpit and behind bars.
A Former Savannah Priest, now in jail in Maryland, under indictment for criminal charges in Jasper county.
Wayland Brown was a Priest at St James Catholic Church and school in the 1970's and 1980's.
During that time prosecutors say he molested at least two boys, one under 14, the other not even 11 years old.
Now Brown is under arrest, under indictment and facing nine different counts of Criminal Misconduct with a Minor first and second degree.
He had already been convicted in Maryland on molestation charges, in the early 2000's and spent five years in jail.
The statute of limitations was up in both Chatham County and for the US Attorney's office. Which means Brown could not be prosecuted in Georgia. But Chatham County District Attorney Meg Heap brought the case to the attention of South Carolina officials.
This joint investigation between the Chatham County and the 14th Solicitors office from Beaufort and Jasper County took 14 months, and brought together alleged victims, and mountains of documents about the case.
"Wayland Brown a priest took two children who were students at St James Catholic School at separate times into Jasper county and sexual assaulted them," explains Duffie Stone, 14th circuit Solicitor.
According to investigators, those crimes happened from 1979-1981 and 1987-88, during his time in Savannah.
Two boys molested not only at school, but according to the indictment, taken to the Savannah Wildlife Refuge, St Anthony's Church in Hardeeville and another spot in Hardeeville by the railroad tracks.
"The crime scenes have changed," explains Duffie Stone. "You are having to not only go to the crime scene but also locate it. And then stuff and get information from there, you gather information from people and their memories and these people went through literally thousands of pages of documents."
"(There've been} A lot of sleepless nights but he's where he belongs right now," said an emotional Chris Templeton.
Chris Templeton says he was one of those victims.
He told his harrowing tale to News 3 in 2016.
"He raped me right on my mom and dad's couch," explained Templeton. "I can still see the fibers of the couch pressed up in my face. I can still feel it like it was yesterday.
Templeton was just a 7th grader when the abuse happened.
"What a relief it is to know he can't hurt anyone today," said a teary eyed Templeton. "For a while it was he can't hurt me anymore, now that I know that he is not hurting anyone in Baltimore..or doesn't have the opportunity."
Its been a struggle, Chris says. He has gone through hours of treatment and therapy. He credits the strength of his amazing wife
Kemper, and the support of his mother and father and two children for helping him make it through.
"I always felt that if i could get him arrested or we could get him arrested, then maybe it would give the courage and the strength to others to come forward."
Templeton received a $4.5 million civil settlement in 2016 from the Savannah Catholic Diocese for covering up his abuse. But he says its never been about the money.
You can read more about this story here.
"This is what I've been aiming for the whole time, this is the only reason, the main purpose that i came forward," said Templeton. "It was not for a dollar. What i came forward for was to bring him to justice and to help others be able to overcome this or be able to live with this tragedy I have."
That's where a new tip line comes in. The Chatham County District Attorney's office dedicating an investigator to take calls from anyone who may have information on this, and anyone who may have been another one of Brown's victims.
"There's a large Irish Catholic community, a lot of people attended the schools, they may have information," explains District Attorney Meg Heap. "We are hoping if you are not sure leave a name leave a number, give us information about potential victims, potential witnesses, anything that may help the case."
Chris Templeton says he wants justice for Brown, and help for any other victims that may be out there.
"If we can help somebody, if we can reach out to others to quit suffering," said a defiant Templeton. "Because unless you've been through this you don't know how it is to suffer with this pain. I need them as much as they need me."
"If we can help somebody, if we can reach out to others to quit suffering, because unless you've been through this you don't know how it is to suffer with this pain. I need them as much as they need me. That's what I'm waiting on."
Brown will be brought to S.C. to stand trial for these charges.