Louis Brouillard, Antonio Cruz Again Accused of Sexual Abuse
By Steve Limtiaco
Pacific Daily News
September 1, 2017

http://www.guampdn.com/story/news/2017/09/01/louis-brouillard-antonio-cruz-again-accused-sexual-abuse/624049001/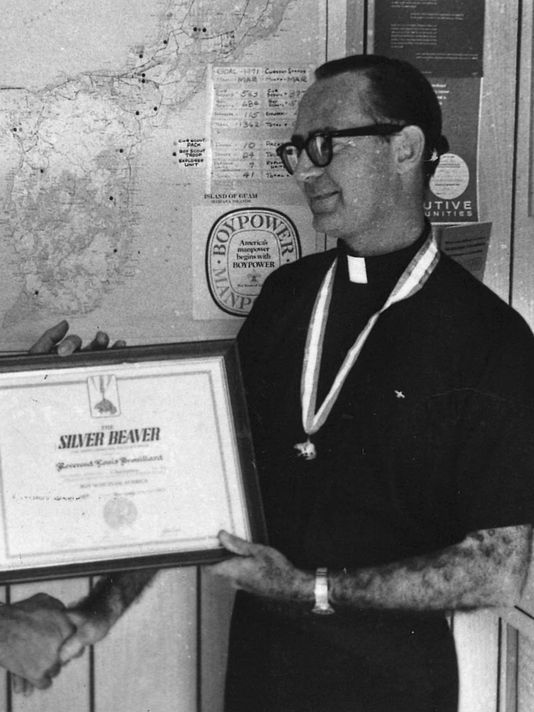 Father Louis Brouillard is shown in this undated Pacific Daily News file photo receiving a Silver Beaver award for his scouting hierarchy from a Navy captain.



There are now more than 100 lawsuits filed in federal and local court, accusing clergy members and others affiliated with the island's Catholic Church of sexually abusing children decades ago.

Two lawsuits were filed Friday in the U.S. District Court of Guam, accusing former Guam priest Louis Brouillard and deceased priest Antonio Cruz of abuse.

In his lawsuit accusing Brouillard, "R.E.J." stated he used to accompany Brouillard, who was a scoutmaster with the Boy Scouts of America, on outings between 1978 and 1980, although "R.E.J." was not a member of the scouts.

Like many of those who have accused Brouillard, "R.E.J." said Brouillard sexually assaulted him during a swimming trip to the Lonfit River. The lawsuit states "R.E.J." was not a good swimmer, and Brouillard encouraged him to swim in the deep part of the river, where Brouillard then hugged and molested him.

"R.E.J." stated Brouillard swam naked and told the other boys on the trip to swim naked as well.

The lawsuit, which asks the Scouts, the church and Brouillard for $10 million in damages, states "R.E.J." is a 49-year-old Guam resident.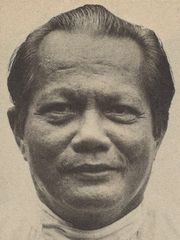 Antonio Cruz (Photo: PDN file photo)



Accuser "R.J.S." is a 55-year-old Guam resident, his lawsuit states.

It states "R.J.S." was an altar boy at the Our Lady of Peace and Safe Journey Catholic Church, in Chalan Pago, where he was sexually assaulted and physically abused by Cruz.

It states Cruz would punch "R.J.S." in the head when the boy made mistakes during Mass.

The abuse escalated, the lawsuit states, with Cruz often exposing himself to the boy, then later molesting the boy. The abuse happened between 1972 and 1977, the lawsuit states.

"Every time R.J.S. refused, Cruz would physically abuse R.J.S. by slapping him, twisting his ear and hitting him on the head with a closed fist," the lawsuit states.

"R.J.S" has asked the court to award him $5 million in damages.

There now are 101 pending lawsuits, demanding at least $655 million in damages from the church, with the Boy Scouts listed as co-defendants in many of those cases — primarily because of allegations against Brouillard.

Brouillard is accused in 58 of the cases.