Defrocked former priest from Easton jailed in sex case
By Don Lehman
Post-Star (Glens Falls NY)
September 5, 2017

http://poststar.com/news/local/defrocked-former-priest-from-easton-jailed-in-sex-case/article_341d6721-5a3c-54cc-8d79-28c564f5aa75.html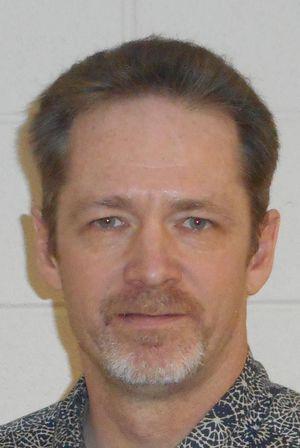 Hands
BALLSTON SPA — A defrocked former Catholic priest who lives at a "retreat" in Washington County was ordered held for lack of bail Tuesday on charges that accuse him of sexually abusing a teenage boy in Saratoga County earlier this year.
Michael R. Hands, 51, a Level 3 registered sex offender from Easton, was sent to Saratoga County Jail for lack of $75,000 cash bail or $150,000 bail bond. He was arraigned before Saratoga County Judge James Murphy on a nine-count indictment for alleged sex crimes with a child in Charlton earlier this year.
Hands is a registered sex offender because of a 2003 sodomy conviction in Suffolk County, which occurred when he was a Catholic priest on Long Island in the early 2000s. He was removed from the priesthood after state records show he pleaded guilty to sexually assaulting a 14-year-old boy.
His case attracted national media attention at the time, with The New York Times reporting that Hands claimed he was sexually abused when he was studying to be a priest, and that he cooperated with an investigation into the Roman Catholic Diocese of Rockville Center.
Hands has been living at 391 Herrington Hill Road in Easton for at least four years, registering that address with the state Division of Criminal Justice Services.
That is the address for Easton Mountain Retreat, a business that bills itself as a nonprofit "community, retreat center, and sanctuary created by gay men as a gift to the world."
His profile on the organization's website showed he served as its "membership director" in recent years, after starting as a "volunteer coordinator."
He also bills himself online as a "life coach."
Hands' status with Easton Mountain Retreat was unclear Tuesday. A call to the organization was not returned.
Hands was arrested by State Police investigators from the Malta station in July, but the case was not publicized until a brief press release was issued by the Saratoga County District Attorney's Office last week about Hands' indictment.
He faces felony counts of criminal sexual act, use of a child in a sexual performance, disseminating indecent material, sexual abuse, promoting a sexual performance by a child and a misdemeanor of endangering the welfare of a child, records show. In addition to sexual abuse of an underage person, he is accused of possessing and distributing child pornography, although it was unclear whether it was related to the child he is accused of molesting.
Authorities said he met the boy online before arranging meetings.
His lawyer, James Tyner, did not respond to a phone call for comment.
Hands faces up to 47 years in state prison on the charges.
Contact: dlehman@poststar.com