Pedophile Priest Took Photos
By Steve Limtiaco
Pacific Daily News
September 5, 2017

http://www.guampdn.com/story/news/2017/09/05/accuser-pedophile-priest-took-photos/631392001/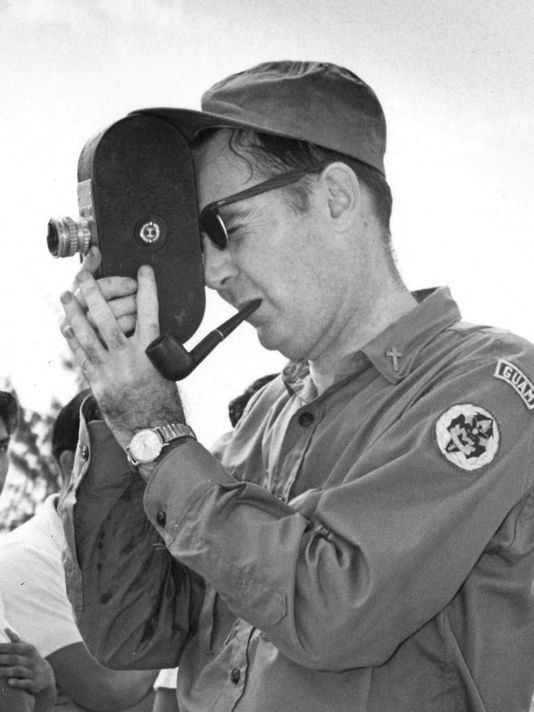 In this Pacific Daily News file photo dated Aug. 15, 1965, Louis Brouillard is shown filming footage in an outdoor setting. In the full frame of the picture, which is cropped, boys, some in Boy Scouts uniforms, stand around Brouillard.



Guam priest Louis Brouillard in 1963 and 1964 repeatedly sexually abused a Mangilao altar boy, according to a lawsuit filed Monday, which states Brouillard took naked photos of the boy and kept them – possibly in a shoebox.

The lawsuit, filed by "V.F.", now 65, also accuses former scout leader Edward Pereira, who is deceased, of abusing V.F. at the rectory of the Mangilao parish around the same time. Boy Scouts and altar boys would meet and hang out at the Mangilao parish, the lawsuit states.

Like others who have accused Brouillard of abuse, V.F. stated Brouillard would walk around naked in front of boys at the rectory, and would swim naked and molest them during Boy Scouts swimming outings.

V.F. sued the church, the Boys Scouts of America and Brouillard for $10 million.

V.F. is the 59th person to accuse Brouillard of molesting them in lawsuits filed in local and federal court.

Pereira has been accused twice, both times in connection with cases also accusing Brouillard.

The church now is named in more than 100 separate lawsuits, alleging abuse by clergy or others affiliated with the church.

The lawsuits demand at least $660 million in damages, but court action on most of the cases has been put on hold, pending mediation scheduled to take place in early October.