Daniel McCormack Trial Begins: Should Ex-Priest Be Imprisoned Indefinitely?
By Erica Demarest
DNAinfo
September 6, 2017

https://www.dnainfo.com/chicago/20170906/little-village/daniel-mccormack-st-agatha-parish-catholic-priest-archdiocese-chicago-sex-offender-child-molester-rape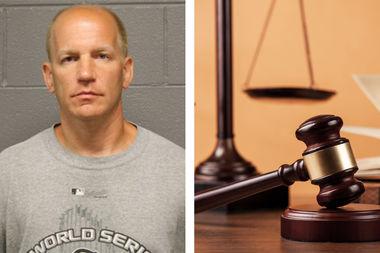 Daniel McCormack, a defrocked priest and child molester, could be detained indefinitely at a suburban Rushville facility for sex offenders.
COOK COUNTY CRIMINAL COURTHOUSE — A bench trial began Wednesday morning to determine whether Daniel McCormack should be imprisoned indefinitely.
The disgraced Catholic priest was convicted in 2007 of molesting five children during his time at St. Agatha Parish in North Lawndale. He was defrocked the same year and sentenced to five years in prison.
Shortly before McCormack was slated to be paroled in 2009, state prosecutors filed a petition seeking to imprison McCormack indefinitely under the Sexually Violent Persons Commitment Act — which allows authorities to detain convicted sex offenders under the assumption they will strike again if free.
Illinois Attorney General Lisa Madigan previously called the law "the closest thing we have to a crystal ball when it comes to determining whether an offender will attack again."
For the last eight years, McCormack has been detained in a suburban Rushville facility for sexual offenders as he awaited a decision on the state's 2009 petition.
A bench trial began Wednesday before Cook County Judge Dennis Porter inside the Leighton Criminal Courthouse, 2650 S. California Ave.
McCormack, now 48, waived his right to a jury shortly before noon as Porter said, "I might find you to be a sexually violent person. I might not. I don't know what the evidence is going to be."
State prosecutors in their opening statements characterized McCormack as a "sexually violent person" based on his criminal history of sexually abusing pre-pubescent boys during his time as a priest, basketball coach and teacher on the West Side.
Dr. Angeline Stanislaus, a forensic psychiatrist, testified Wednesday that she believes McCormack has pedophilic disorder and "no ability to control himself" around children to whom he is sexually attracted.
She pointed out that McCormack routinely inflicted similar sexual abuse on boys ages 8 to 11 from at least 2001 to 2006.
Though McCormack "abused his authority" as a priest to find victims in the past, Stanislaus said, he would continue to pose a threat if released because "he would still have access to children living in the community just like any other person suffering from pedophilic disorder."
The prosecution rested Wednesday.
McCormack's defense team is expected to begin presenting its witnesses around 11 a.m. Thursday. The trial could continue into Friday.
To date, more than 400 convicted sex offenders have been committed to state custody under the Sexually Violent Persons Commitment Act, according to Madigan's office.
The Archdiocese of Chicago has paid millions of dollars in settlements to McCormack's alleged victims.
In 2014, McCormack was charged with aggravated criminal sexual abuse on allegations he fondled a 10-year-old boy in 2005, including once after taking the child to a White Sox game.
Prosecutors dropped the case in 2016 after the alleged victim refused to cooperate.
"The victim in this case went to police and made a complaint, and after reviewing the facts and circumstances, the [Cook County] State's Attorney's Office brought charges in good faith," a spokeswoman said.
"However, as the case has progressed through the courts, the victim has chosen not to cooperate with the prosecution. As a result, the State's Attorney's Office was forced to dismiss the charges."