Disgraced ex-priest accused of sexually abusing teen in Saratoga County
By Robert Gavin
Times Union
September 6, 2017

http://www.timesunion.com/news/article/Ex-priest-accused-of-sexually-abusing-teen-in-12176438.php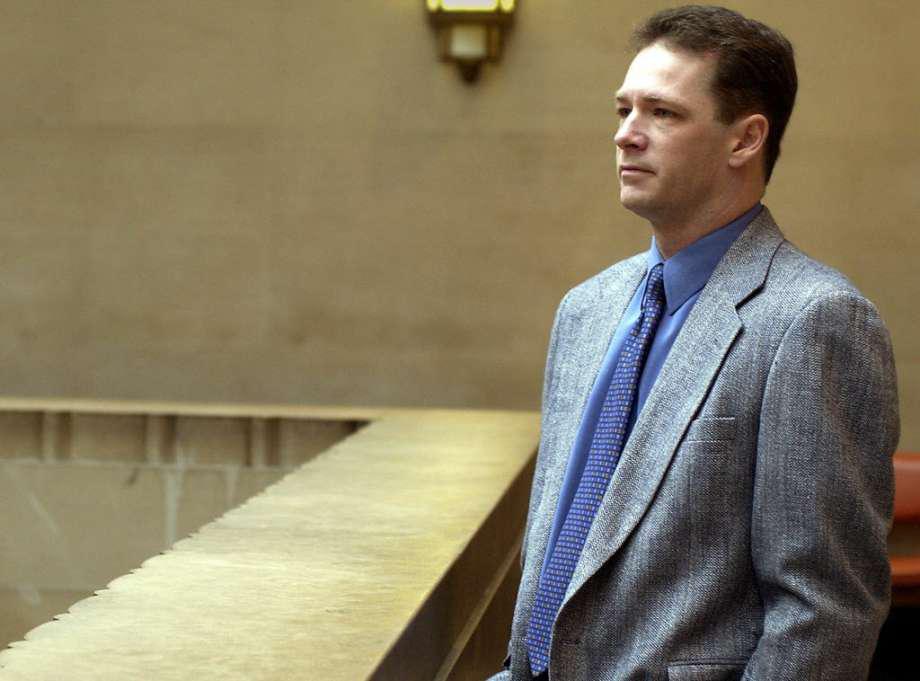 Michael Hands, a former Catholic priest, stands outside of a courtroom in Mineola, N.Y. Tuesday, April 23, 2002 where he will be sentanced to sexually abusing a teen-age boy in his rectory.
BALLSTON SPA – A disgraced former priest convicted in 2003 of sexually molesting a 13-year-old boy on Long Island is facing new allegations in Saratoga County of sodomy, sexual abuse and using a child in a sexual performance.
Michael Hands, 51, who was previously sentenced to two years in jail, also cooperated with investigators at the time in a probe of sexual abuse within the church because he too was a victim.
Now, he is charged in a nine-count indictment which accused him of abusing a new victim on July 24 in the town of Charlton. Authorities said he met the victim online and arranged for a meeting.
The indictment charged Hands with using a child in a sexual performance, a felony which carries up to 15 years in prison; disseminating indecent materials to minors in the first-degree, a felony which carries up to seven years in prison; four counts of committing a criminal sex act, a felony which could each carry up to four years; and promoting a sexual performance of a child, a felony which carries up to four years.
He also faces charges of misdemeanor charges of sexual abuse and child endangerment.
Hands, represented by attorney James Tyner, is being held in the Saratoga County jail on $75,000 bail following an arraignment Tuesday before Saratoga County Judge James A. Murphy III.
Hands was sentenced to two years in a Long Island jail for his earlier conviction.
During his last case, Hands told the New York Daily News he was different than other abusers.
"There's a lot of public outrage -- and rightfully so -- but what is disappointing is that there seems to be a lumping together of all allegations against priests involving sexual misconduct," Hands said at the time. "Each case is distinctly different. . . . There's a big difference in my case."
At his sentencing, Hands was assailed by his victim's mother who told him, "YOu have taken my son from me," the Associated Press reported at the time.
Suffolk County Court Judge Stephen Braslow sentenced Hands two consecutive one-year sentences after the priest pleaded guilty to two sodomy charges involving the teen while he was assigned to St. Philip Neri Church in Northport, according to the AP.
The sentence was part of a plea deal with prosecutors in Suffolk and Nassau counties. Hands case stretched on for more than 20 months because he cooperated with a grand jury investigation into abusive priests throughout Long Island.