Louisville priest denied shock probation on child molestation conviction
WDRB
September 19, 2017

http://www.wdrb.com/story/36401076/louisville-priest-denied-shock-probation-on-child-molestation-conviction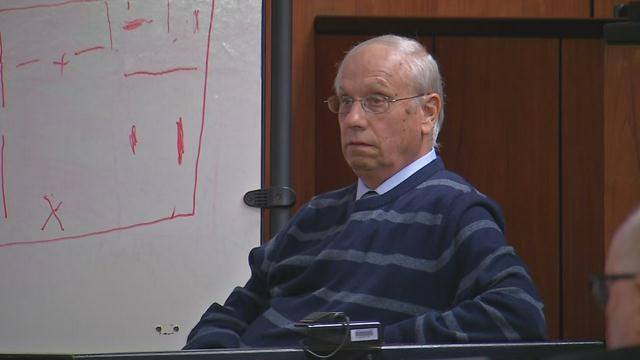 Fr. Joseph Hemmerle during his trial on Nov. 29, 2016.


[with video]



BRANDENBURG, Ky. (WDRB) -- A Louisville priest convicted on child molestation charges is denied shock probation.

Meade County Circuit Court says the motion was denied for Father Joseph Hemmerle. There was no additional explanation for the judge's decision.

Attorneys for Hemmerle argued in court on September 7 for him to be released early from prison. Hemmerle did not appear at the hearing.

Earlier this year, a judge sentenced Hemmerle to two years in prison for sexually abusing a boy more than 40-years ago at summer camp.
In 2016, a jury convicted him of abusing a different boy in the 1970's.

Hemmerle remains a priest, but he is suspended from ministry.