Fifteen Women Accuse Ex-priest of Sexually Abusing Them at Queens Catholic School over Two Decades
By Esha Ray and Graham Rayman
New York Daily News
September 26, 2017

http://www.nydailynews.com/new-york/nyc-crime/14-women-claim-priest-sexually-abused-nyc-school-80s-article-1.3522552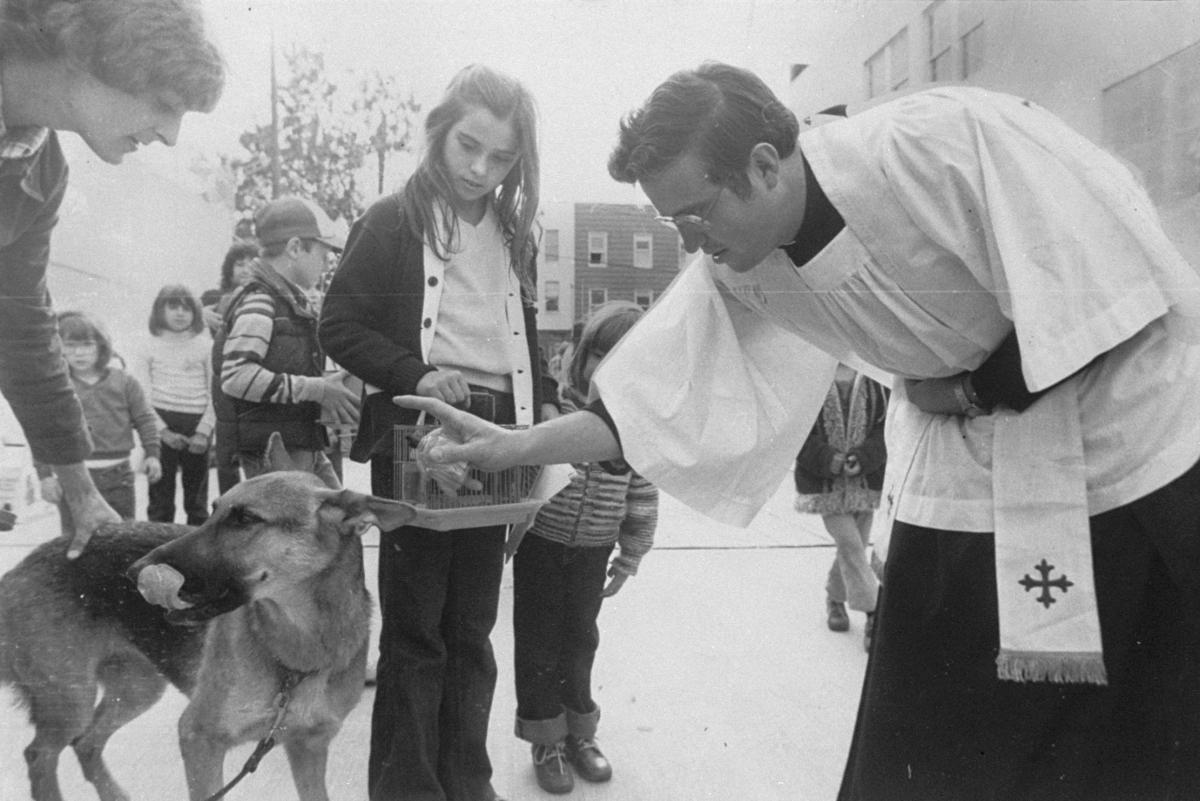 Rev. Adam Prochaski blesses pets on St. Francis' Day at Holy Cross Church. He is accused of sexually abusing women when they were between 5 and 16 years old. (DICK LEWIS/NEW YORK DAILY NEWS)



Fifteen women are claiming Tuesday they were sexually abused by a priest at a Catholic school in Queens over a span of two decades.

The women say they were abused by the Rev. Adam Prochaski at the Holy Cross school in Maspeth between 1973 and 1994, according to their lawyer Mitchell Garabedian and Robert Hoatson of the New Jersey-based Road to Recovery group, which helps victims of sexual abuse.

Garabedian was portrayed by Stanley Tucci in the movie "Spotlight" about the Boston Globe's Pulitzer Prize-winning series on clergy sexual abuse.

Garabedian said the alleged victims were between the ages of 5 and 16 years old at the time of the abuse.

"The sexual abuse happened here at Holy Cross Church, in the church, in Holy Cross Rectory, in the Holy Cross school, in cars and in homes where Father Prochaski used to visit the children," Garabedian said. "He would sexually abuse them in unimaginable ways according to the allegations."

He added, "The question remains — where were the supervisors of Father Prochaski? Why weren't they protecting innocent little girls from the heinous crimes of sexual abuse?"

Prochaski was assigned to Holy Cross Parish, which is part of the Brooklyn-Queens Diocese, for about 25 years beginning in 1969 and ending in 1994. He was pastor of the parish for about four years. He married and lives in Queens, sources said.

A spokeswoman for the diocese said Prochaski left the priesthood shortly after the first allegations against him were reported to the diocese.

She said it immediately reports all abuse allegations to authorities, and that in June it implemented the Independent Reconciliation and Compensation Program.

"While no amount of money can heal the scars of abuse, we hope the program can help with the healing process and provide some element of closure," diocesan spokeswoman Carolyn Erstad said.

"Our intention is to show solidarity with victims."

Many of his victims were teen girls who came to the U.S. from Poland, Hoatson said.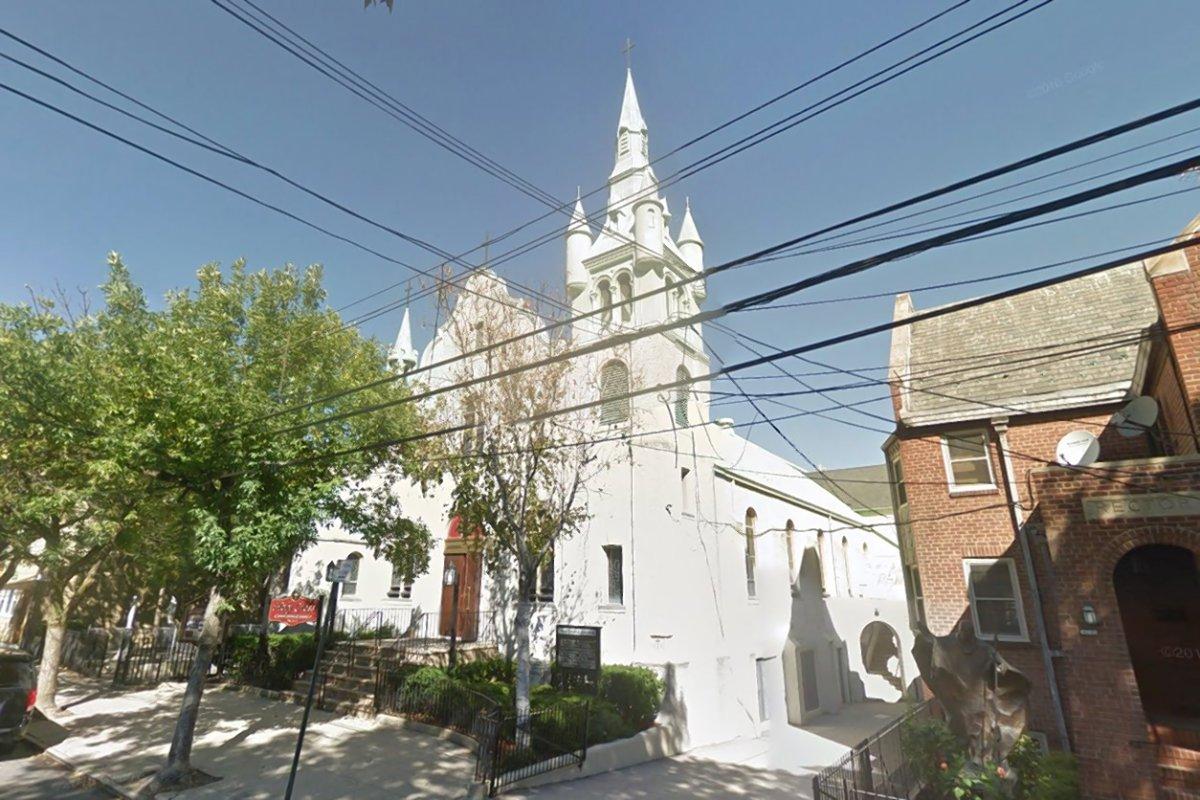 Fourteen women say Prochaski sexually abused them at Holy Cross School in Maspeth, Queens. (GOOGLE)



Garabedian credited former Holy Cross teacher Linda Porcaro with encouraging the victims to come forward.

Porcaro, 63, taught middle school at the school from 1986 to 1991.

She said she first heard of the sexual abuse in 1990, toward the end of the school year, when several students confessed to her that Father Prochaski had abused them.

Porcaro tried to take matters into her own hands around May or June of 1990.

"I threatened Father Adam myself one day without telling him what I knew," she said. "I got him at the top of the stairs. He was very friendly with me, he trusted me. I said to him, 'Father Adam, you have to watch what you're doing because people are talking.' And he laughed. He took it as a joke. That was the end of that."

She said she also warned two of the school's principals, who went to the diocese but nothing was done.

"He used to call individual girls out of the classrooms — I don't know what he did with them — then they would come back," she said.

Porcaro said the experiences have haunted her, and she has heard from hundreds of former students who claim Prochaski abused them.

"Silence ends now," she said. "They were profoundly hurt by him. To this day, they're haunted by what Father Adam did to them."

She noted that only one sentence in the history of the parish mentions Prochaski.

"The man was massive in this parish, he was very important," she said. "This has been hidden and covered up and it has to stop."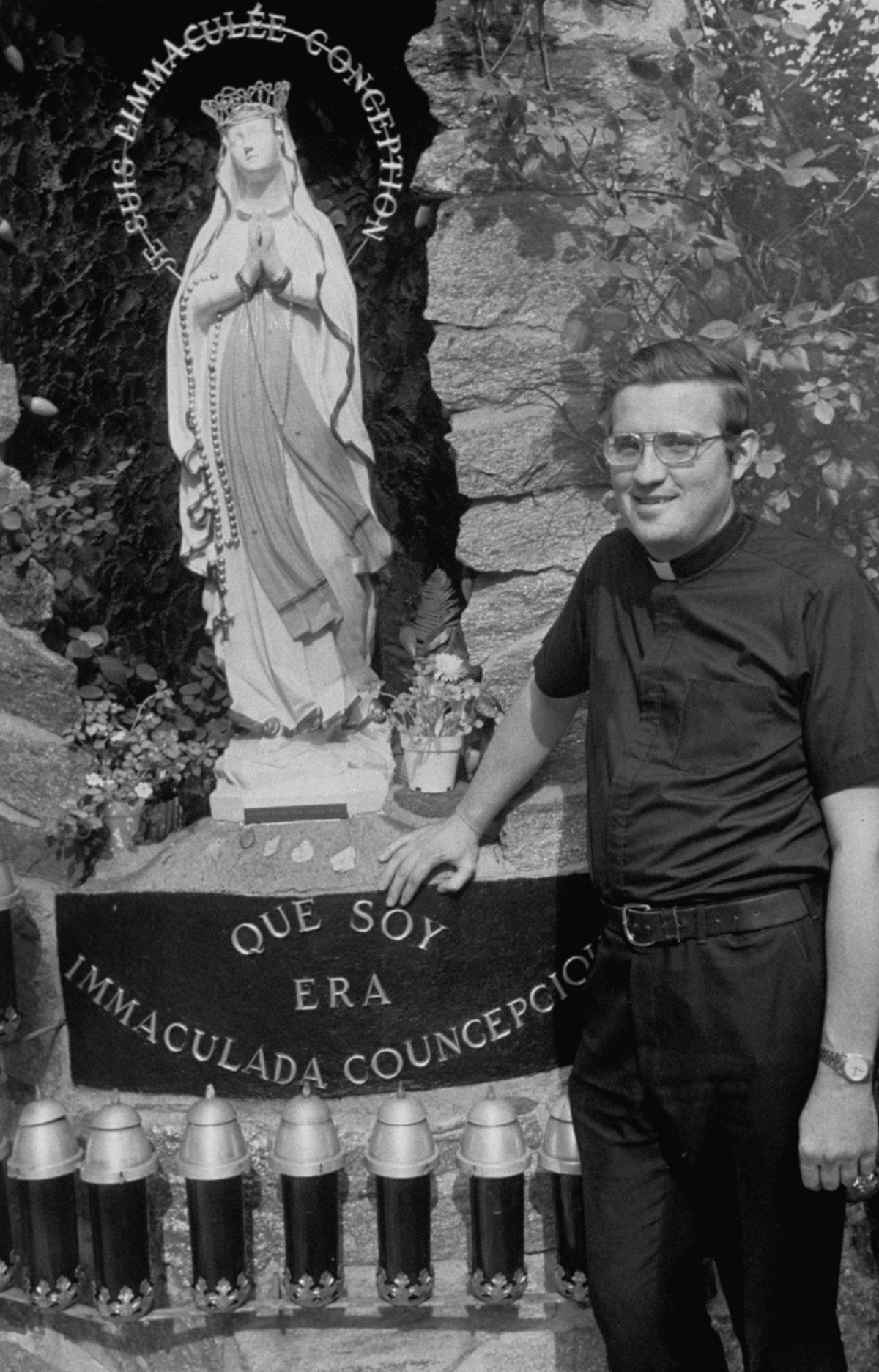 Rev. Adam Prochaski at Holy Cross Church. (TOM MIDDLEMISS/NEW YORK DAILY NEWS)



Garabedian said he has asked the diocese to put the case into the claim program that pays out money to victims of clergy sexual abuse.

He said he is not filing a lawsuit since New York state law bars people from suing for sexual abuse as a minor at the age of 23. The victims are all in their 40s and 50s.

"They need to change the law in New York State," he said.

"It's important to have transparency for victims to be able to come forward and report the allegation helps a sexual abuse victim to have a degree of closure."

The women are in the process of reporting the allegations to the NYPD, Garabedian said.

Asked why they didn't report the abuse in the past, Garabedian said, "Survivors of clergy sexual abuse feel they are alone and no one will believe them."

He said there maybe be hundreds of other victims. "If in six weeks you're contacted by 15 women, 15 individuals, 15 brave souls, it only tells you that there are hundreds of victims out there," he said.

Erstad said the diocese requires no confidentiality agreements from victims who report abuse through the Independent Reconciliation and Compensation Program.

"Victims are free to share any and all aspects of their case with whomever they choose," Erstad said. "If speaking publicly about what happened helps with the healing process, we support and encourage it."

Prochaski could not be reached by phone or at his residence on Tuesday.