3 Priests Accused of Abusing Boys in '70s
By Mindy Aguon
Guam Daily Post
September 27, 2017

https://www.postguam.com/news/local/priests-accused-of-abusing-boys-in-s/article_2dfa9360-a357-11e7-99b0-63155975a41a.html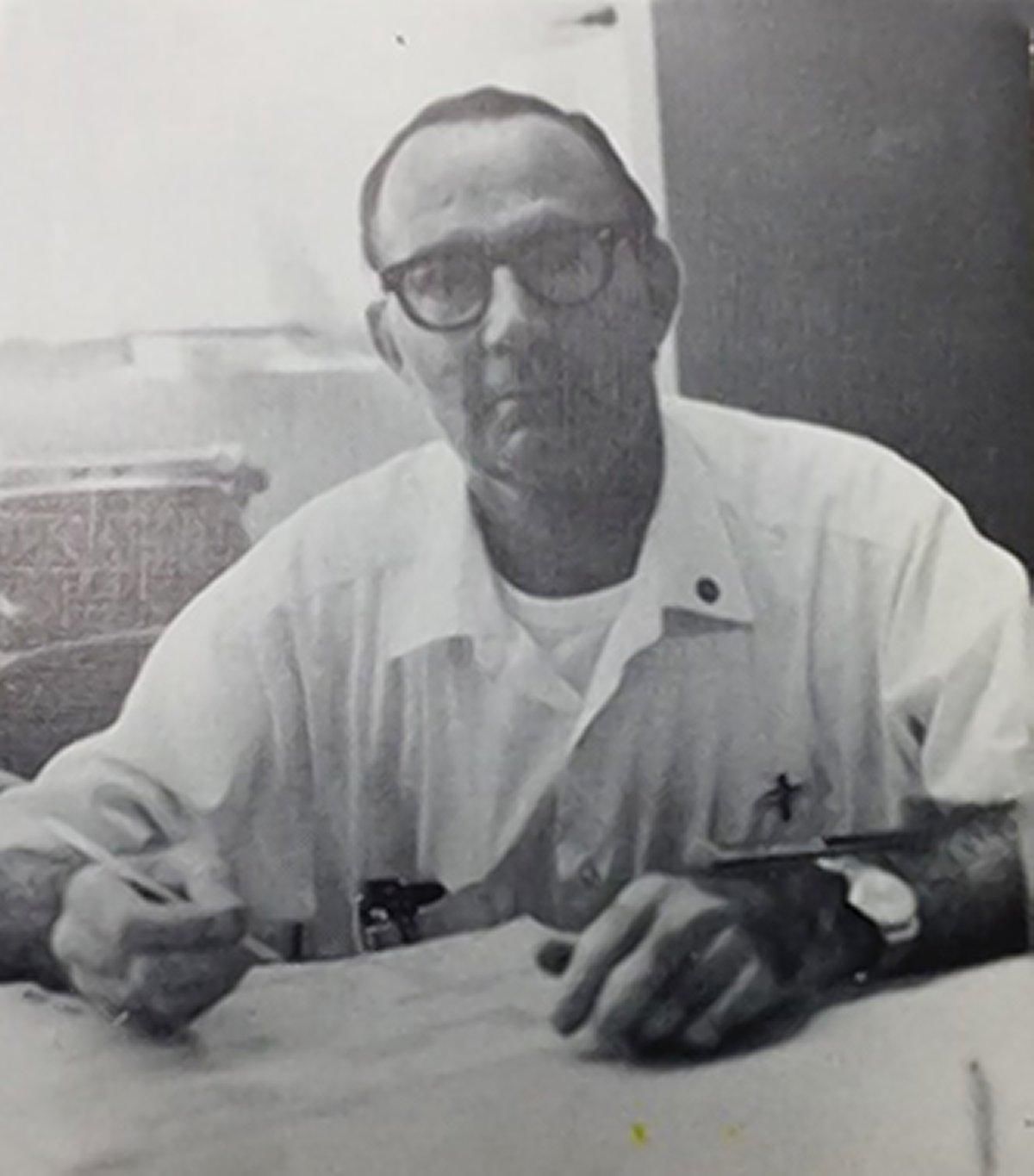 Father Louis Brouillard was born in 1921 and ordained in 1948. The Diocese of Duluth included Brouillard on its list of clergy members with credible allegations of child sexual abuse. Photo courtesy of Jeff Anderson & Associates



Ten lawsuits filed in the Superior Court of Guam this month allege repeated sexual abuse on church grounds and at Boy Scout outings. One victim alleges he spent a summer off-island with a priest who raped and sexually abused him on many occasions.

Attorney Michael Berman, of Berman, O'Connor and Mann, filed the lawsuits on behalf of 10 clients against the Archdiocese of Agana and the Boy Scouts of America. The individual complaints separately named priests Louis Brouillard, Raymond Cepeda and Andrew Mannetta as the alleged abusers while they were assigned to parishes on Guam.

F.S.L. alleges the sexual abuse began when he was 12 and serving as an altar boy for the Tumon parish and a Boy Scout in the 1970s.

The abuse began when F.S.L. was forced to watch Brouillard get dressed for Mass as the priest allegedly exposed himself and then forced the boy to soap him in the shower and then sexually abused him, court documents state.

"As a young boy, F.S.L. was confused and did not know what was happening to him. All he knew was that he was serving in the role of the altar boy," the lawsuit states.

Brouillard allegedly forced the altar boys to engage in group sexual activity.

F.S.L. alleges he was raped by Brouillard on many occasions, but the boy never asked questions as he was afraid the priest would not allow him to serve as an altar boy.

When Brouillard left Guam and relocated to Minnesota, he invited F.S.L. and his friend to spend the summer with him and paid for his airfare. The boys stayed in their own bedrooms at a home adjacent to the church where Brouillard was assigned. The complaint alleges the priest performed sexual acts on the boys and forced them to perform sexual acts on each other.

F.S.L believes he was forced to engage in the sexual acts because Brouillard flew him to Minnesota and he felt "helpless" and had "no confidence" in challenging the priest, according to his lawsuit.

More lawsuits

Berman's office filed similar lawsuits on behalf of J.F.M.B., R.B.C., R.A.L., R.R.G, R.P., and J.A.B.D., whose initials were used to protect their identities, against the Archdiocese of Agana, the Boy Scouts of America and Brouillard. The complaints allege Brouillard insisted altar boys read adult magazines; rewarded the boys for swimming naked on Boy Scout outings by taking them to McDonald's and other restaurants; and sexually abused and molested the boys while making them swim naked. They were allegedly given merit badges for swimming naked.

Another lawsuit filed by P.V.S. alleges he was abused by Brouillard and Cepeda when he served as an altar boy at the Barrigada and Dededo parishes. P.V.S. alleged he was sexually abused by Brouillard during Boy Scout outings, and Cepeda attempted to make sexual contact while at the Dededo church in the 1970s.

A former altar boy identified as L.C.P. alleges he went on a swimming outing with five or six altar boys in 1980 with Mannetta, who allegedly "forcibly tried to grab his private parts and force him to sit in his lap in the water," the complaint states.

The boy aggressively pushed the priest away and quit serving as an altar boy due to his "shock and disgust" with Mannetta's conduct.

L.C.P.'s lawsuit alleged when the boy didn't want to be intimate with the priest, Mannetta refused to do any baptisms for L.C.P.'s family.

The Archdiocese of Agana has previously said Mannetta was defrocked in 2002 after sexual abuse claims were raised in Hawaii.