Priest Charged with Abusing 15 Girls Threatened Victims with Wrath: 'he Thought He Was God'
By Graham Rayman
Daily News
September 28, 2017

http://www.nydailynews.com/new-york/nyc-crime/priest-charged-abusing-15-girls-thought-god-article-1.3528585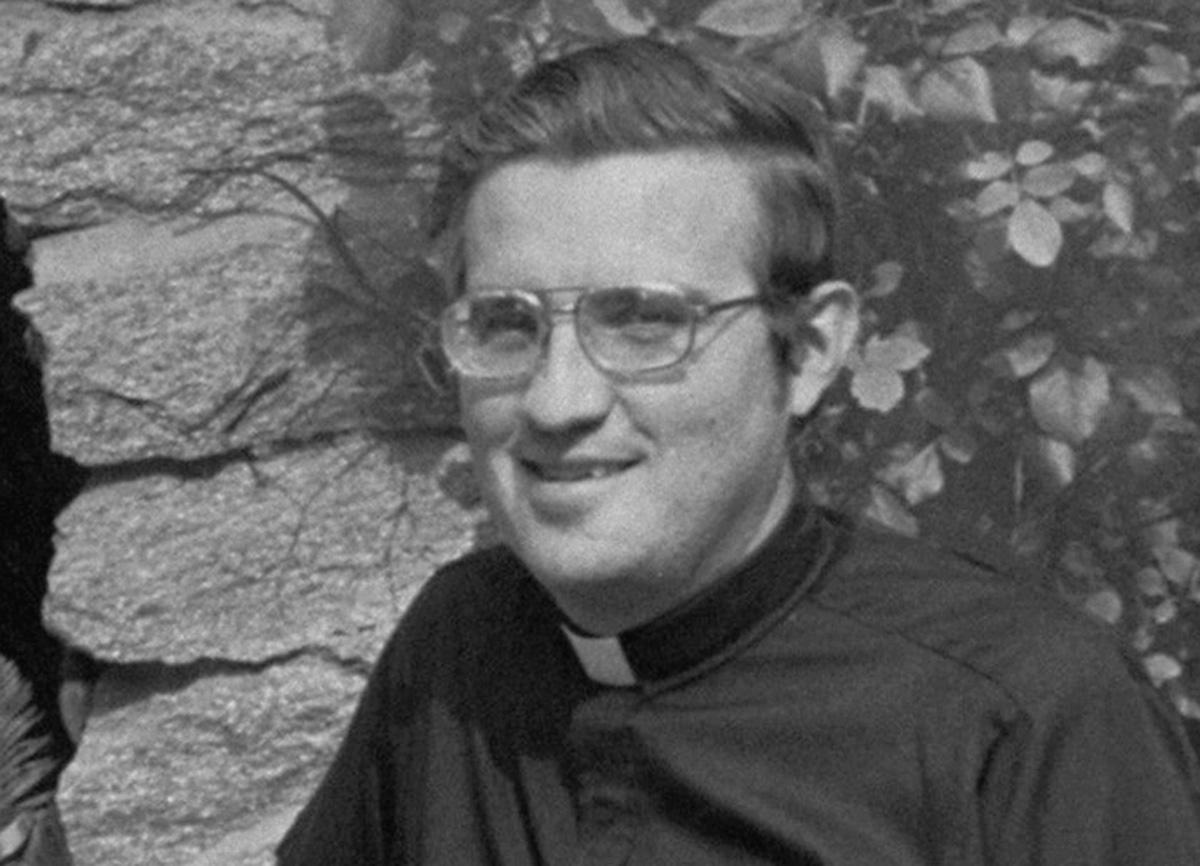 Father Adam Prochaski at Holy Cross Church. (MIDDLEMISS, TOM)



The abusive Catholic priest accused of terrorizing at least 15 girls at a Queens school decades ago once threatened one of his victims into silence with the power of God.

In 1981, Father Adam Prochaski of the Holy Cross Parish in Maspeth allegedly lectured a group of students, including one of his victims, who was then 13, about a woman who was "saying bad things" about him.

"He thought he was God," the now-49-year-old nurse living in Toronto told the Daily News.

"He said, 'She died in a car accident, her body burned beyond recognition. God punished her for telling stories about Father Adam.' When he told the story, he was looking right at me."

She said Prochaski, now 75 and living in Queens, sexually abused her at least 60 times between the ages of 11 and 13 between 1979 and 1981 at the church and school. She requested that her name not be used.

He used his involvement in the choir and in the teen club and his general influence in the school to get close to her, she said.

"It happened everywhere, in the auditorium, in the church hall, the sacristy, the principal's office. He would have me come in on Fridays to meet him in the rectory," she said.

"One time was on a class trip while I was sleeping. I never wanted to go to school. He knew exactly how to prey on me."

She said that Prochaski rubbed his privates up against her, groped her breasts inside her shirt and fondled her, while maintaining a unnervingly calm air.

"He never said anything before or during," she said. "It was almost routine, like he does it all the time. I was so terrified that one time I peed in my pants."

She works for a medical company and is married, but the abuse has taken a toll. She attempted suicide twice and has battled depression, hypersexuality, loss of self-esteem and relentless night terrors.

"I wake up screaming from dreams in which I'm getting attacked," she said. "My husband has to wake me up to get me out of it."

By giving her attention sexually at such a young age, she said the twisted lesson she learned was that she could get noticed by being sexual.

"I had relationships with married men, had multiple partners in a given day," she said. "He annihilated my self-esteem. It's taken years to overcome it."

Arriving in 1973 at age 31, Prochaski became a larger-than-life figure in the parish and had great influence among the congregation.

"It was a very small tight knit Polish community," she said. "If you got in trouble with the nuns and they hit you, your parents would only hit you harder. So you didn't talk about things."

She never told her friends, her parents, the nuns, her teachers about the sick meetings with Prochaski.

"I think he chose me because I was an easy target," she said. "I was the brain. I didn't lie. I was accepted by my peers. He knew that I would keep quiet."

She remembered that in eighth grade, another student caught the priest with his hand down the shirt of another parish girl.

She said that the incident was reported to one of the nuns but nothing happened.

At age 16, she tried to kill herself with pills over the abuse. Her boyfriend saved her by putting his finger down her throat to force her to vomit.

After that, she got counseling through, ironically, Catholic Charities. She set it up herself.

The second suicide attempt happened when she was in her 20s, also with pills. She had to be rushed to the hospital.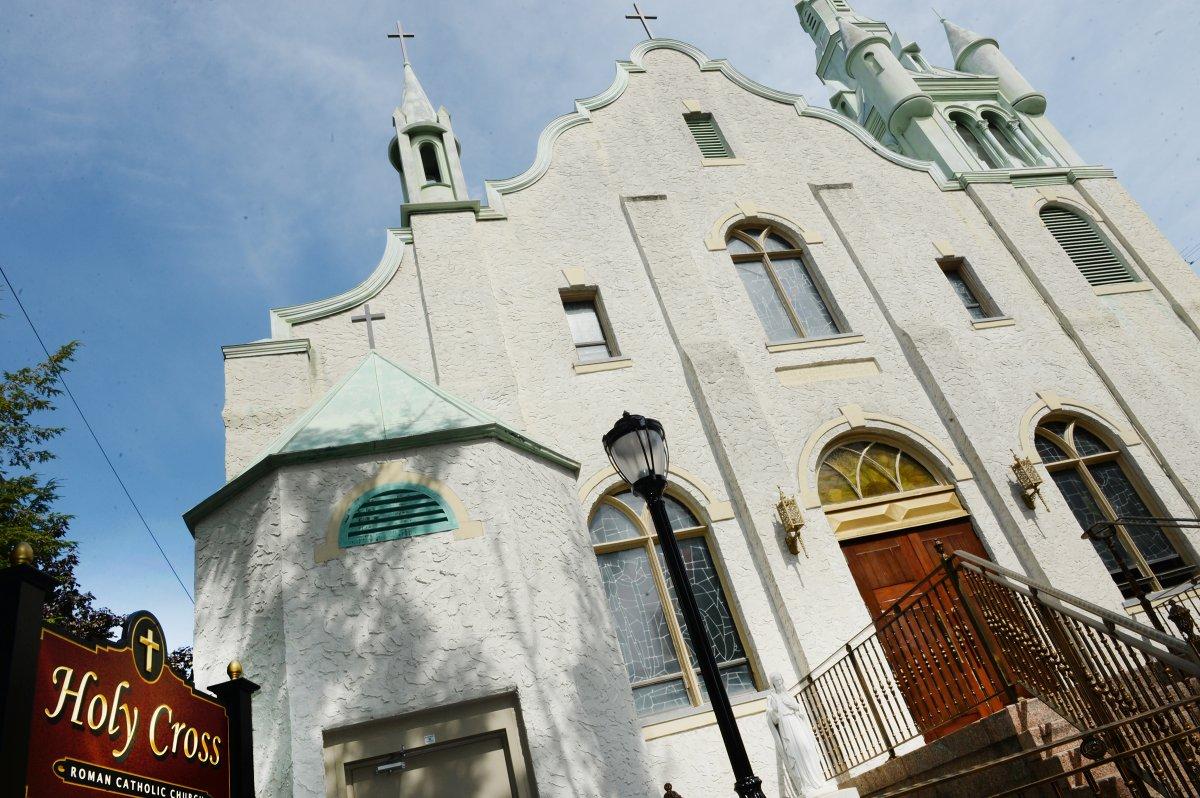 Prochaski is being accused of abusing young girls years ago at Holy Cross Church in Queens. (DEBBIE EGAN-CHIN/NEW YORK DAILY NEWS)



She never returned to the school except when her younger sister graduated. She went on high school, to college and a career. But she felt she had to move to Canada to make a clean break.

"That was putting the past behind me," she said. "I started a new career, and that helped a lot, along with counseling."

In 1994, two women reported they had been abused as children by Prochaski to the diocese, but its leaders at the time kept it secret, and the priest himself soon left the ministry.

The diocese did not report those allegations to the Queens District Attorney until 2002 - eight years later.

It remains unclear what, if anything, prosecutors did. A spokesman for District Attorney Richard Brown did not respond to inquiries from the Daily News.

One teacher, Linda Porcaro, did report Prochaski to her superiors between 1986 and 1991, but nothing was done.

This week, as word of the alleged abuse came to light, the Toronto nurse called the NYPD's rape hotline and filed a report.

"When I told a friend from the school about it this week, she was shocked it had happened to me," she said.

As for the Brooklyn-Queens Diocese, which has created a fund for victims of clergy sexual abuse, she said, "Shame on you. It's too little, too late."

She noted that the church opposed a bill in Albany which would have lifted the statute of limitations on such cases. The law states victims can't sue after they reach the age of 23.

"The reason I think they are doing it is because if that bill had passed, they would have to add a zero or two to their payouts," she said. " I don't think they are doing this out of the goodness of their hearts."

The local diocese created the fund to mirror one created by the New York archdiocese, spokeswoman Caroyln Erstad said.

"The sexual abuse of minors is a sickening crime," Erstad said. "This woman's account is horrifying.

"While we can never erase the past, the church has implemented sweeping reform to ensure the protection of children and young people and the prosecution of perpetrators."

Dennis Poust, of the New York State Catholic Conference, said the church supports extending the limit at least five years and eliminating it for criminal cases, but opposes reopening old cases.

"There has to be a balance," he said.

The Toronto nurse said she came forward in hopes of empowering other victims, even though it might open a "Pandora's box."

"My message is don't be afraid to turn your life upside down and speak out," she said. "I think it's the road to healing. If I can prevent one person from going through what I'm going through it's worth it."

She added, "If I stayed with that anger and those feelings. I never would have been able to be a functioning member of society. Do I want him punished? It's about preventing it from happening in the future."

The Queens District Attorney's office and the NYPD Special Victim Squad have starting interviewing victims, sources said.

"My client is a brave woman for coming forward," lawyer Mitchell Garabedian said. In doing so she has empowered herself and other sexual abuse victims, and made the world a safer place for children."