Lawsuit: Apuron told victim he would 'get over' sexual abuse
By Mindy Aguon
Guam Daily Post
October 17, 2017

https://www.postguam.com/news/local/lawsuit-apuron-told-victim-he-would-get-over-sexual-abuse/article_a03ce1ec-b2f9-11e7-b4a2-177c0bd2aac9.html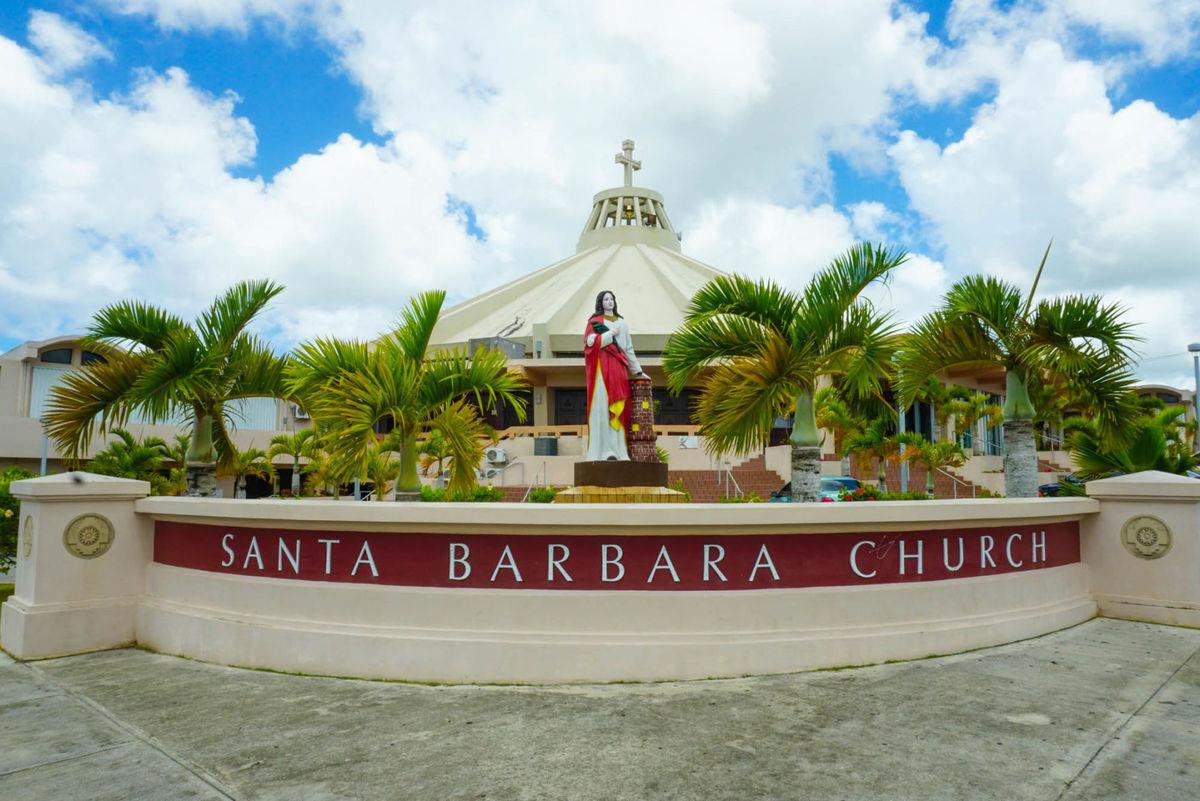 ABUSE: Santa Barbara Church in Dededo is pictured in this file photo. A former altar boy at the church has filed a civil lawsuit alleging sexual abuse. He filed the lawsuit against the Archdiocese of Agana and former priest Raymond Cepeda.
A former altar boy described eight years of sexual abuse at the hands of a former priest in a civil suit filed in the District Court today. He alleges he made several attempts to report the abuse to church officials, but was told he would "get over it, if he prayed about it."
P.P., who used his initials to protect his privacy, alleges the abuse began when he was 15 while serving as an altar boy and facilitator for the Catechism program at the Santa Barbara Church in Dededo.
The civil complaint, filed by P.P.'s attorney, David Lujan, alleges the teen aspired to become a priest and confided in Raymond Cepeda in 1992 about some childhood experiences in hopes the priest would help him overcome it.
"Instead Cepeda exploited the trust and confidence… and took advantage of his vulnerability," court documents state.
The alleged abuse began with sexual comments from Cepeda that turned into daily massaging, groping and fondling as the priest offered to "pleasure" the boy, the lawsuit states.
In 1993, during an overnight retreat at the Nuestra Senora de Las Aguas Catholic Church in Mongmong, Cepeda allegedly told the boy not to take his pain medication and said he would "take care of him," then sexually abused him.
The complaint states that another facilitator of the program witnessed Cepeda abusing P.P. at the retreat.
The sexual abuse also occurred during another overnight retreat at Notre Dame High School in Talofofo and "every opportunity" Cepeda was with P.P., including during car rides to various church events.
P.P. alleges he endured eight years of sexual abuse and eventually quit serving as an altar boy in 1998, but continued to facilitate the Catechism programs and youth ministry.
His last sexual encounter with Cepeda allegedly occurred in 1999, when P.P. was already an adult. Cepeda sought his help to move furniture inside his room at the Dededo parish. The lawsuit states Cepeda got naked and began massaging P.P., offering to make him "feel better."
The man became angry and furious, then told Cepeda that he had to stop.
P.P. made several attempts to report Cepeda. Monsignor Zoilo Camacho advised him to meet with Archbishop Anthony Apuron, who reportedly told him during a meeting to "pray about these types of evil in the world" and that P.P. "would get over it, if he prayed about it."
The man said he also tried to meet with the spiritual director, Father Adrian Cristobal, but was shunned away.
In 1999, feeling "let down," P.P. left the church.
In 2009 or 2010, Cepeda was defrocked as a priest.
The lawsuit alleges the Archdiocese of Agana knew that Cepeda had sexually abused and molested P.P. and other minor children for years, and kept the misconduct hidden and secret, failing to supervise the priest and take reasonable measures to prevent future sexual abuse.