Boy Whipped, Tried to Expose Priest's Sexual Abuses
By Haidee V Eugenio
Pacific Daily News
October 25, 2017

http://www.guampdn.com/story/news/2017/10/25/lawsuit-boy-whipped-tried-expose-priests-sexual-abuses/797696001/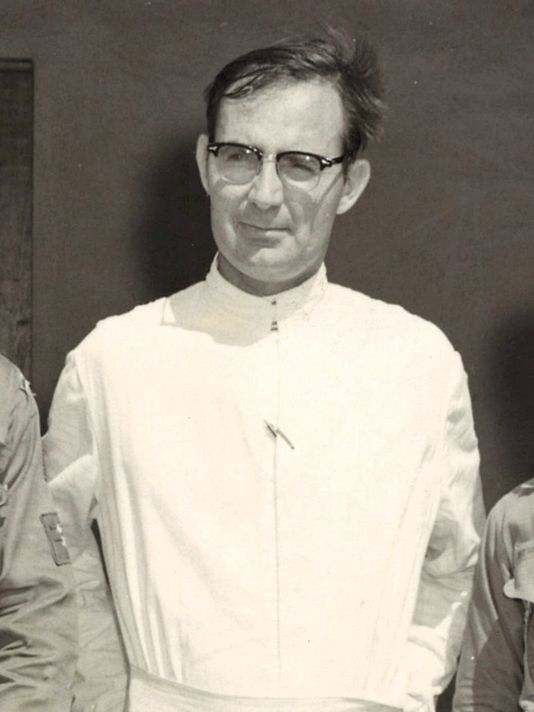 Father Louis Brouillard is shown in an undated photo from the Pacific Daily News archives.



An early 1970s altar boy said his grandparents whipped him after he tried to tell them that Father Louis Brouillard sexually abused him, a lawsuit filed Wednesday afternoon in federal court says.

Now 56, the plaintiff identified in court documents only as M.P., said his grandparents didn't believe him about Brouillard.

He was 13 or 14 years old then and an altar boy at San Isidro Catholic Church of Malojloj, where Brouillard was a priest. M.P. also was a member of the Boy Scouts of America.

The grandparents whipped him after he got into an argument with Brouillard, who at the time had allegedly been abusing him for about three months. In his lawsuit, M.P. said he couldn't take what the priest was doing to him so he decided to tell his grandparents.

M.P., in his lawsuit, said Brouillard drove past him as he was walking to his house to tell his grandparents but the priest beat him to it. Brouillard reached the house first.

The lawsuit says Brouillard told M.P.'s grandparents that he was a bad boy for not obeying him and did not deserve to be a member of the Boy Scouts of America. The boy tried to tell the truth, the lawsuit says, but was whipped instead.

M.P. is represented by attorney David Lujan, and is demanding at least $10 million in damages. The lawsuit says Brouillard would abuse M.P. at the convent and during swimming. There were times when Brouillard would abuse the boy before they would play basketball, the lawsuit says.

M.P. is the 139th person to file a clergy sex abuse lawsuit in federal and local court against the Archdiocese of Agana, priests and others associated with the Catholic church.