Victim: Priest Offered Basketball Lessons, Abused Him Instead
By Mindy Aguon
Guam Daily Post
October 26, 2017

https://www.postguam.com/news/local/victim-priest-offered-basketball-lessons-abused-him-instead/article_093303f0-b95f-11e7-b262-d35c29f4a56e.html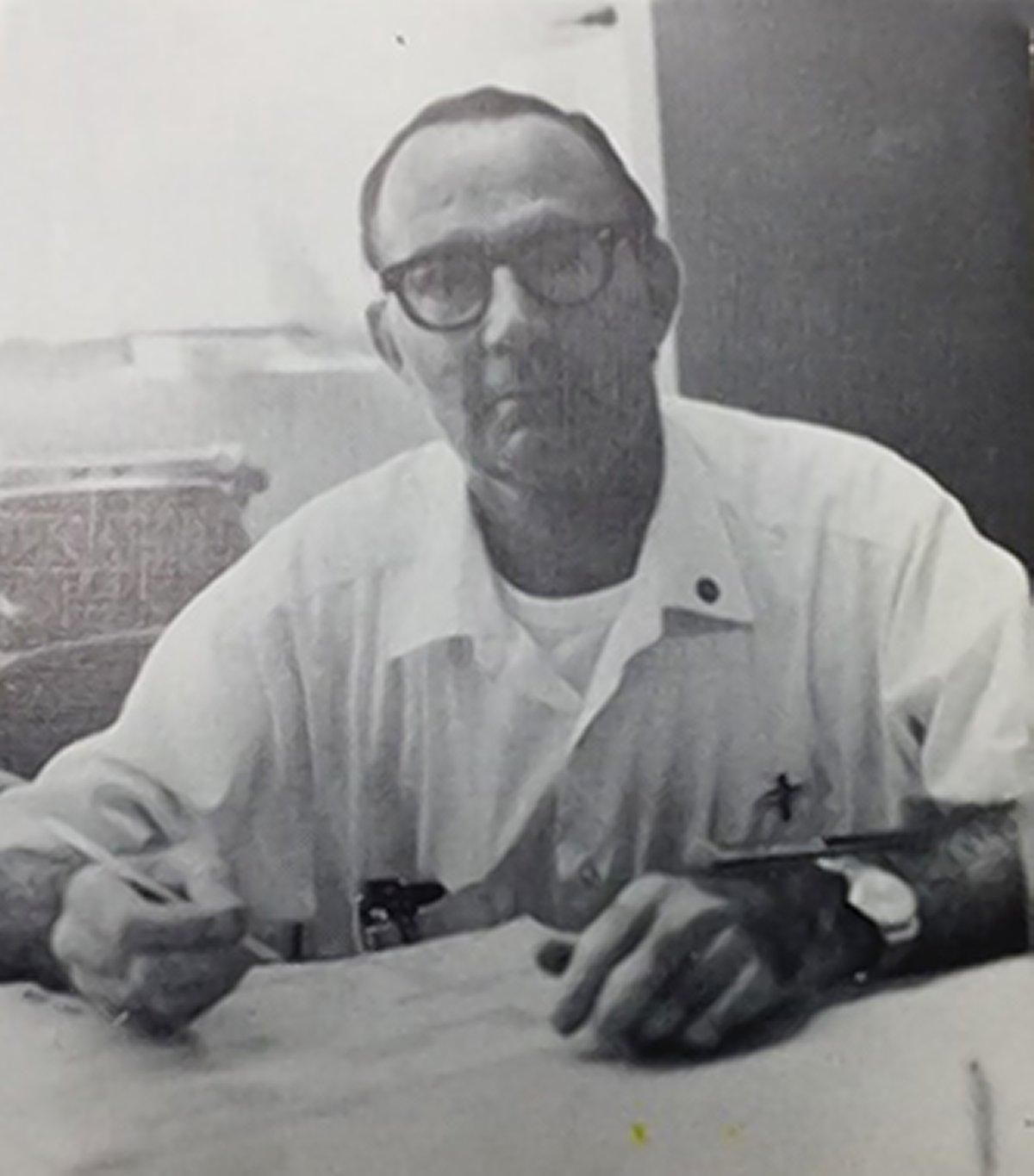 BROUILLARD: Louis Brouillard, now 96, has been named in dozens of clergy sex abuse cases filed in the local and federal courts on Guam. Photo courtesy of Jeff Anderson & Associates



A former altar boy and Boy Scout has come forward alleging a priest offered to teach him how to play basketball but instead sexually abused the boy in the Malojloj convent every Sunday for three months.

M.P., 56, who used initials to protect his identity, filed a lawsuit in the District Court of Guam on Wednesday against the Archdiocese of Agana, the Boy Scouts of America and retired priest Louis Brouillard.

M.P. was raised by his grandparents, who were friends with Brouillard when he was the parish priest at the San Isidro Catholic Church in Malojloj in the 1970s.

The priest requested M.P. be allowed to become an altar boy and join the Boy Scouts.

At 13 years old, immediately upon becoming an altar boy, Brouillard began to sexually molest and abuse M.P., court documents state.

After serving his first Sunday Mass, M.P. was in the convent with the other altar boys and Boy Scouts and witnessed Brouillard walking about naked, groping and fondling the boys, according to the complaint.

The priest noticed M.P. had a passion for basketball and offered to teach him how to play on Sundays after Mass, but instead Brouillard allegedly took the boy to the convent and sexually abused him over the course of three months.

He said he also endured sexual abuse by Brouillard during Boy Scout swimming and camping outings.

M.P.: Grandparents didn't believe me

M.P. could no longer handle the abuse and confronted Brouillard, and told him he was going to tell his grandparents what the priest was doing and the two argued. The boy walked home and when he arrived to his grandparent's home, he learned the priest told them M.P. was not obeying him and did not deserve to be an altar boy, the complaint states.

M.P. tried to tell his grandparents what Brouillard was doing but they didn't believe the boy and whipped him, the lawsuit states.

Brouillard worked in parishes on Guam from the 1940s to the '70s. Last year he confessed to sexually abusing boys while he worked as a priest on Guam and signed a confession admitting that his actions were discussed and confessed to area priests as well as Bishop Apollinaris Baumgartner, who approached him about the situation. Brouillard said he was told to try to do better and say prayers as a penance.

M.P.'s attorney David Lujan noted that "despite the prolonged and egregious sexual abuse, spanning a period of several decades," neither the Boy Scouts, Aloha Council, Agana Archdicoese nor the Roman Catholic Church ever formally disciplined Brouillard.