Victim Alleges Abuse by Former Priest Brouillard
By Mindy Aguon
Guam Daily Post
October 27, 2017

https://www.postguam.com/news/local/victim-alleges-abuse-by-former-priest-brouillard/article_b6c78ef8-badd-11e7-9e2e-afc9594dc087.html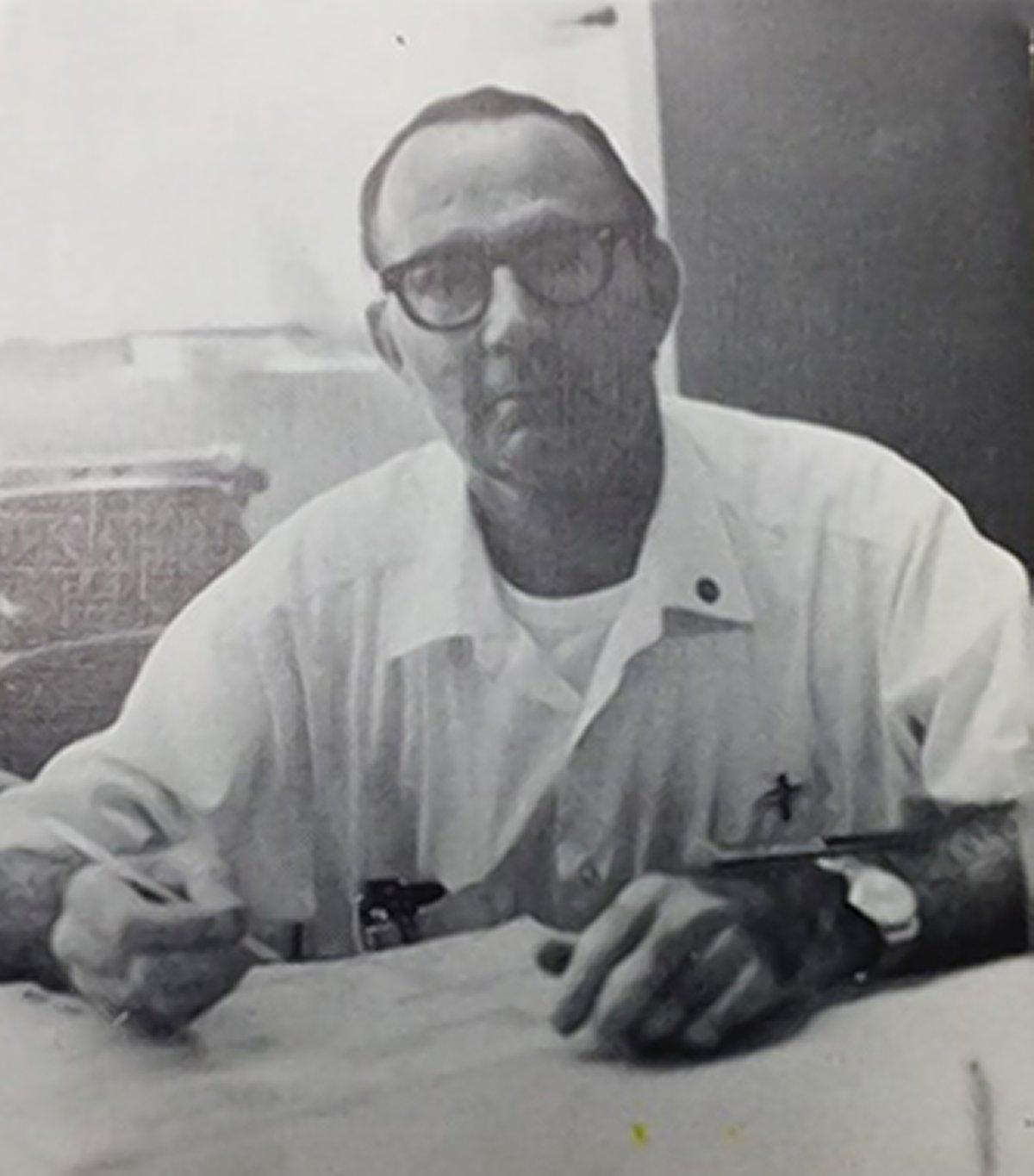 Louis Brouillard, now 96, has been named in dozens of clergy sex abuse cases filed in the local and federal courts on Guam. Photo courtesy of Jeff Anderson & Associates



A former altar boy and Boy Scout alleges he was sexually abused by a priest and Boy Scout leader in the late 1950s to '60s.

S.F.T., 66, who used initials to protect his identity, filed a lawsuit yesterday against the Archdiocese of Agana, the Boy Scouts of America and retired priest Louis Brouillard.

The civil complaint, filed in the District Court of Guam, alleges that Brouillard sought permission from S.F.T.'s parents to allow him to sleep overnight at the rectory so he would not be late to prepare for Mass the following morning.

The lawsuit alleges he was 8 years old when Brouillard allegedly forced him to sleep naked and sleep next to the priest, who sexually abused him.

The abuse continued during Boy Scout outings as S.F.T. recalled the first swimming outing to Tagachang Beach in Yona with more than a dozen other boys who all rode in Brouillard's Volkswagen.

The priest and scoutmaster allegedly told the boys to remove their clothes and swim naked or they would have to walk back home, court documents state.

Brouillard allegedly frequently went to S.F.T.'s home looking for him, but the boy would run and hide in the grass whenever he heard the priest's car coming to his house.

The victim said that Brouillard was also involved with the baseball league and was in charge of the uniform orders. The lawsuit alleges the priest required the boys to strip naked in front of a mirror as he took measurements and then took nude photos of S.F.T. and then sexually abused him.

Complaint names second abuser

S.F.T. alleges he also was sexually abused by another scout leader, Edward Pereira, who was assigned to the Mangilao Boy Scout troop. It's alleged that Pereira, who is now deceased, would enter the boys' tents and fondle them and sexually abuse them during church activities at the social hall.

The lawsuit states: "Pereira seized upon every opportunity to molest young boys."

S.F.T.'s attorney, David Lujan, said the archdiocese and the Boy Scouts knew or should have known that Brouillard was a sexual predator of young boys because he had committed acts at least two decades before abusing S.F.T.

The lawsuit seeks a minimum of $10 million in damages.