Lawsuit: Priest told boy to strip naked for baseball uniforms
By Haidee V Eugenio
Pacific Daily News
October 27, 2017

http://www.guampdn.com/story/news/2017/10/27/lawsuit-priest-told-boy-strip-naked-baseball-uniforms/805829001/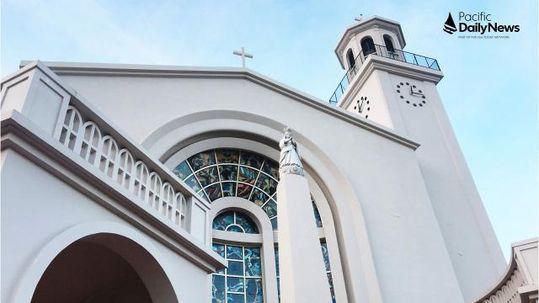 After former altar boys tearfully went public with allegations, a law was passed to open doors for lawsuits against the church, clergy and others.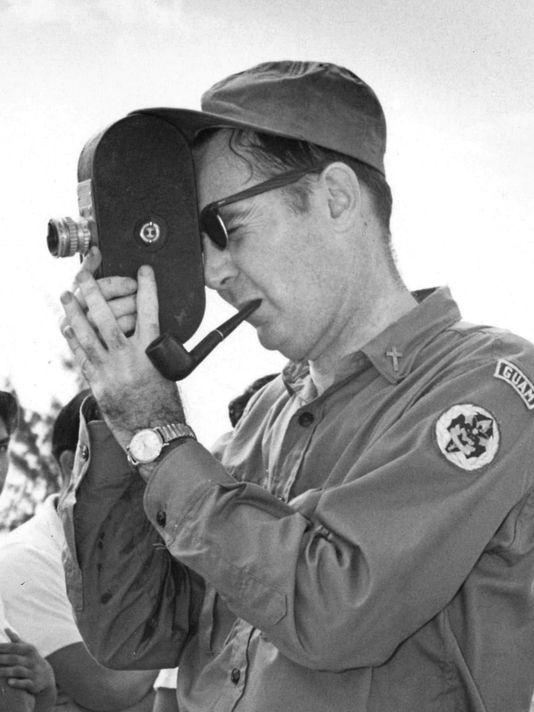 In this Pacific Daily News file photo dated Aug. 15, 1965, Louis Brouillard is shown filming footage in an outdoor setting. In the full frame of the picture, which is cropped, boys, some in Boy Scouts uniforms, stand around Brouillard.


[with video]



Father Louis Brouillard required an altar boy to strip naked in front of a mirror so that the priest could measure his size for a baseball uniform, according to a lawsuit filed Friday in federal court. Brouillard then took photos of the nude boy before sexually touching him, it states.

The 56-year-old plaintiff, identified in court documents only as S.F.T. to protect his privacy, alleges that Brouillard and Boy Scouts of America scout leader Edward Pereira, now deceased, sexually abused him around 1959 to 1964.

S.F.T. was about 8 to 13 years old then.

As a young boy, S.F.T. also played baseball for the Little League and Pale League, whose practices were at the Mangilao baseball field, across from the parish.

Brouillard was involved with the baseball leagues, and was in charge of the uniform orders, the lawsuit states. Brouillard sized and measured S.F.T. for his baseball uniform, which is when the priest sexually molested and abused the boy, the complaint states.

The lawsuit states S.F.T. hid in the jungle several times to prevent Brouillard from taking him from his family's house.

The boy's mother would usually scold and punish him whenever he did this, the lawsuit states.

S.F.T. is the 140th person to file a clergy sex abuse lawsuit against the Archdiocese of Agana, its priests, other clergy and others associated with the Catholic Church.

He is represented by attorney David Lujan, and is demanding at least $10 million in damages.

In his lawsuit, S.F.T. said Brouillard sexually abused and molested him during sleepovers at the Mangilao parish rectory and during Boy Scouts outings. The complaint also says S.F.T.'s first time swimming with Brouillard was at Taga'chang Beach in Yona, with about a dozen other boys who rode in the priest's Volkswagen.

The lawsuit says Pereira, a scout leader for the Mangilao Boy Scout Troop 4, which always gathered at the Mangilao parish, also sexually molested and abused S.F.T. and other boys during church and scouting activities. The complaint states Pereira would enter into scouts' tents during camping and fondle them.