Report: Ex-priest with Island ties receives abuse settlement
By Maura Grunlund
Staten Island Advance
October 30, 2017

http://www.silive.com/news/2017/10/former_priest_with_island_rece.html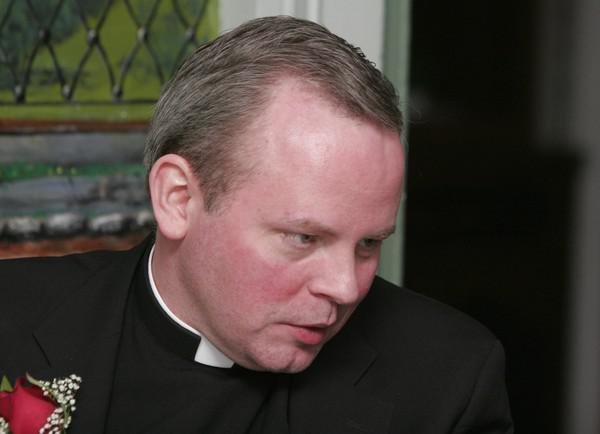 Stephen Ryan-Vuotto, Formerly known at the Rev. Stephen Ryan, is seen in this photo from March 2005 at an event he attended at Old Bermuda Inn when he served at St. Rita's R.C. Church.
Photo by Joel Wintermantle
STATEN ISLAND, N.Y. -- A former Roman Catholic priest who served on Staten Island has received a $500,000 settlement from the Archdiocese of New York to resolve a sexual abuse claim, according to the New York Times.
Stephen Ryan-Vuotto was known as the Rev. Stephen Ryan when he served as pastor of St. Rita's R.C. Church in Meiers Corners.
Ryan-Vuotto claimed that he was violated more than 50 times beginning at age 14 with sex acts that ranged from fondling to sodomy between 1975 and 1985 by the Rev. Robert V. Lott, according to the report.
The deadline is Wednesday for victims to apply for compensation through the Archdiocese of New York Independent Reconciliation and Compensation Program.
Ryan-Vuotto plans to hold a news conference on Monday to encourage other victims to file complaints, according to the New York Times.