"Best Altar Boy" Was Non-catholic Youth Priest Abused
By Haidee V Eugenio
USA Today Network
October 30, 2017

https://www.usatoday.com/story/news/nation-now/2017/10/30/lawsuit-141-non-catholic-youth-priest-abused/815950001/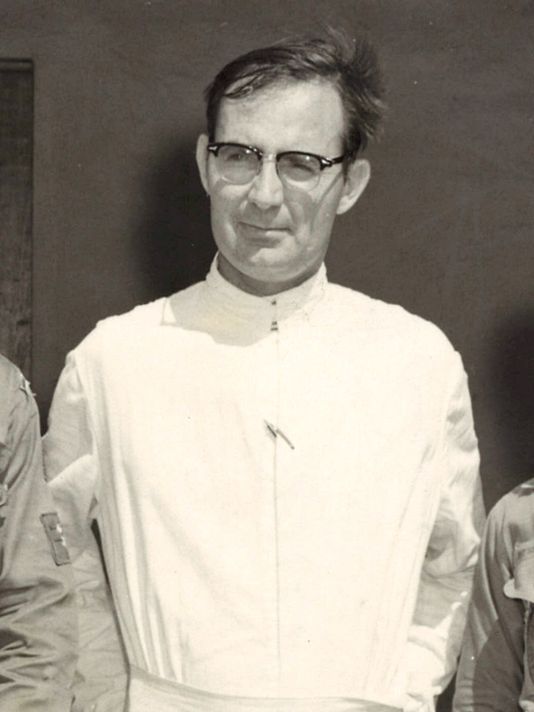 Father Louis Brouillard is shown in an undated photo from the Pacific Daily News archives.



Father Louis Brouillard in 1979 allegedly allowed a non-Catholic youth to serve as an altar boy, sexually abused him, and later gave him a medallion for being the "best altar boy" at the Tumon parish, a lawsuit filed in federal court on Monday states.

The plaintiff, identified in court documents only as M.S.M. to protect his privacy, said in his lawsuit that Brouillard was aware the child was not Catholic, but still allowed him to serve Mass.

The $10 million lawsuit states M.S.M. lived across from the Tumon parish, so he served Mass as an altar boy almost every night and on weekends. He was around 12 years old at the time.

The complaint states Brouillard routinely subjected M.S.M. and other boys to the priest walking around naked.

On many occasions, Brouillard allowed M.S.M. and the other altar boys to drink the leftover wine from Mass, the lawsuit states. Brouillard also groped and fondled M.S.M.'s private parts on two separate occasions, the complaint states.

M.S.M., represented by attorney David Lujan, said Brouillard would pay M.S.M. and other altar boys 50 cents for every Mass they served.

The lawsuit states, during a Christmas Mass in or about December 1979, Brouillard gave a medallion to M.S.M. for being the "best altar boy" at the Tumon Parish. M.S.M. served Christmas Mass, officiated by then Bishop Felixberto Flores, the lawsuit says.

M.S.M. was a member of the Boy Scouts of America before he became an altar boy. The lawsuit states Brouillard invited him to go swimming with the priest and other boys, and offered to give M.S.M. his merit badge.

Now 50 years old, M.S.M. is the 141st person to file a clergy sex abuse lawsuit in local and federal courts, against the Archdiocese of Agana, priests and others associated with the Catholic Church. More than half of those lawsuits name Brouillard as the offending priest.

Brouillard, now 96, is the only accused clergy member who has admitted to sexually abusing children on Guam. He is scheduled to provide additional sworn evidence during a deposition in Pine City, Minnesota, from Oct. 31 to Nov. 3. The evidence will be used in connection with an effort by the Archdiocese of Agana and lawsuit parties to settle the cases.