$1m Bond Set for Priest
By Lee Provost
Daily Journal
November 3, 2017

http://www.daily-journal.com/news/local/m-bond-set-for-priest/article_0e1915b5-daaa-57fc-8d60-311c7db15d11.html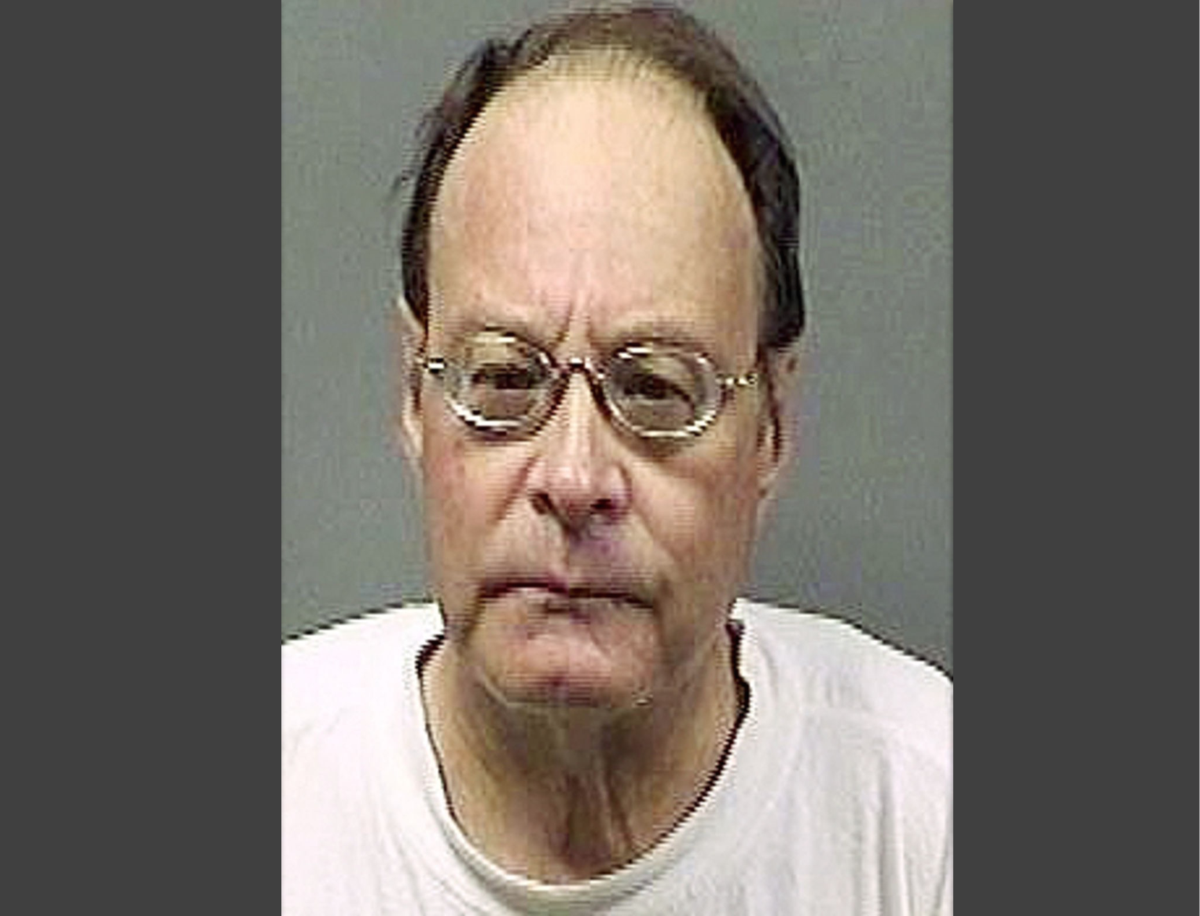 Richard Jacklin



Bond for Father Richard E. Jacklin, the Catholic priest accused for sexually assaulting a Shapiro Developmental Center resident Tuesday, was set at $1 million Thursday in Kankakee County Circuit Court.

In addition, it was stated during the bond hearing that the 39-year-old victim, identified in court only by his initials, has an IQ of 47 and has been a resident at Shapiro since 2010.

The victim also suffers from partial paralysis.

Jacklin, an ordained priest since June 1984, has provided written and verbal confessions, Kankakee County State's Attorney Jim Rowe said during the hearing.

It also was stated the victim told investigators this was not the first time Jacklin had sexual encounters with him. Authorities, however, do not have evidence to that statement as yet.

Public defender Drew Parsons, who was representing Jacklin on Thursday, sought to have the bond lowered to $100,000, meaning it would have taken $10,000 to have Jacklin released from the Kankakee County jail.

Parsons contended Jacklin was not a flight risk nor did he have means to post $100,000 bail.

Jacklin did not say how much money he had, but indicated he has little. He said he would need a public defender. Because he was not a full-time priest, he also has worked several years at Shapiro.

"These are serious, but unproven allegations," Parsons said. "That being said, I don't think $1 million is appropriate."

Kankakee County Circuit Court Judge Clark Erickson rejected the request.

Father William Dewan, of the Joliet Diocese, offered to let Jacklin stay at his Joliet residence at St. Anthony's Catholic Church. Dewan oversees diocesan priests. He said he would make sure Jacklin attended all court dates.

The judge declined the offer.

The three felony charges presented at the bond hearing carry with them a prison term of 12 to 50 years. The charges: Aggravated sexual assault, 6-30 years; criminal sexual assault, 4-15 years; and sexual misconduct, 2-5 years.

Jacklin, 65, a priest at Sacred Heart Catholic Church in Goodrich and formerly a longtime assistant at St. Rose of Lima Catholic Church in Kankakee, is due back in the courtroom of Judge Kathy Bradshaw Elliot for arraignment at 9:30 a.m. Dec. 4.

Rowe presented the three charges against the Joliet Diocese priest.

"These allegations are disgusting, simply disgusting," Rowe said after the hearing. He also asked that anyone with information about this case or any other incident similar to this with Jacklin to contact the Illinois State Police.

In presenting the charges, Rowe said a Shapiro worker discovered Jacklin on his knees and performing a sex act on the resident.

ISP is handling the case because Shapiro is a state-operated facility.

In December 1986, Jacklin was seriously injured when he was hit by a vehicle as he crossed a road in Naperville. At the time, he was an associate pastor at St. Margaret Mary Catholic Church. He was in a coma for two weeks. He returned to the church in the summer 1987.