Cracking the Stonewall on a Nun's Murder: a Reporter's Story
By Tom Nugent
Crime Report
November 8, 2017

https://thecrimereport.org/2017/11/08/cracking-the-stonewall-on-a-nuns-murder-a-reporters-story/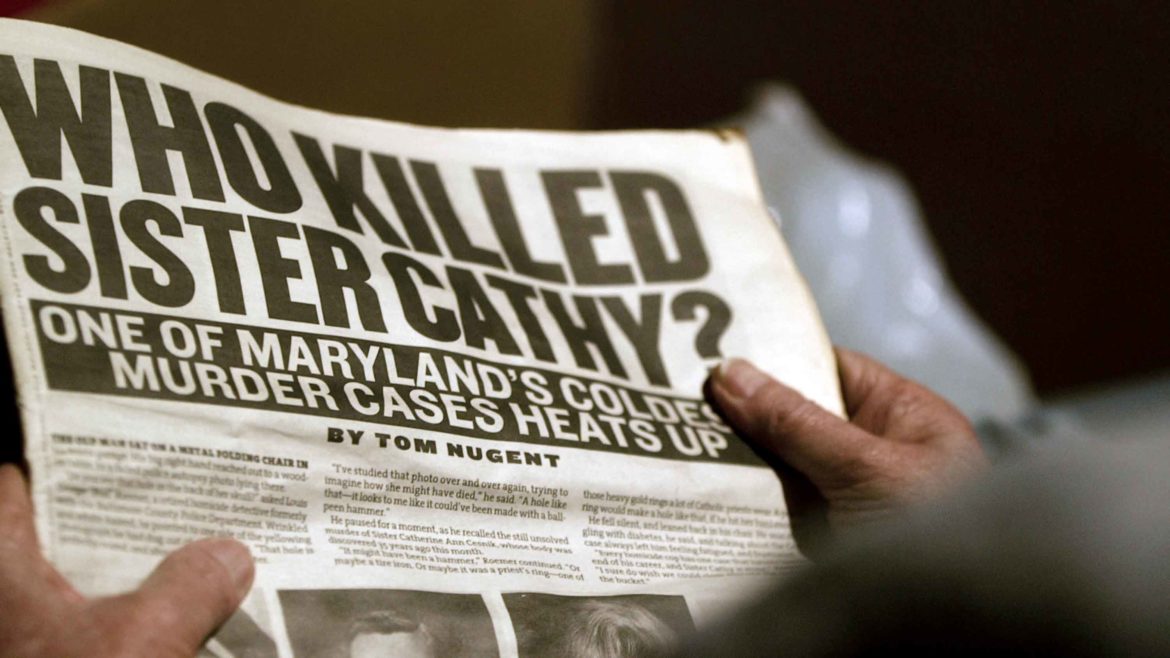 Photo courtesy of Netflix.



It was the kind of moment that an investigative reporter never forgets.

Harsh accusations were told to WJZ by many of [Father] Maskell's victims. We have spoken with two of these women, and now a third is coming forward with a real bombshell. She told WJZ she was abused not only by Father Maskell, but also by police officers. . . .

It happened last February 27, when Baltimore's CBS outlet, WJZ-TV, reported that local police were investigating credible reports of cops raping teenagers at a Catholic high school for girls in the city, back in the late 1960s and early 1970s.



Sister Catherine Ann Cesnik. Photo courtesy Baltimore County Police



But the shocking TV news report also marked a huge turning point in this investigative reporter's 22-year effort to uncover the truth about the murder of a teaching nun, Sister Catherine Ann Cesnik, who had reportedly tried to blow the whistle on widespread sexual abuse of students at her high school in southwest Baltimore.

The February 27 news story was an unexpected development, for sure.

For the first time ever, a major television station in Baltimore was talking openly—live and on the air—about the possibility that the nun's murder had been covered up by police officials for more than four decades because an open investigation might reveal that "several" local policemen had been engaged in the sexual abuse, along with several law-breaking Roman Catholic priests.

Until then, the story of the 22-year struggle to uncover and report the abuse—along with an alleged Church and police cover-up—had been a depressing chronicle of stonewalling, frustration and official indifference.

But then came the remarkable evening last winter when the dam finally broke and the allegations of police misconduct suddenly flooded onto airwaves and front pages all across the Baltimore-Washington region.

The reporting struggle had not been an easy one. Again and again, as a series of mostly local reporters dug at frightening allegations of rape by priests and cops, they were stymied by Baltimore-area "cold case" investigators and special agents at the FBI—all of whom repeatedly refused to discuss details about the unsolved killing of the nun or the abuse that had reportedly triggered it.


Father A. Joseph Maskell (left) was defrocked by the Archdiocese of Baltimore (AOB) after numerous allegations of sexual abuse, and after the AOB confirmed that "guns were found" at his last church rectory in Maryland. His friend Father Neil Magnus (now deceased) was also accused of rape by students at a Catholic girls' high school in Baltimore, where he served as Director of Religious Studies. Photo courtesy of Netflix.



This reporter, for example, was told several times over the years by cold-case investigators at the Baltimore County Police Department and the FBI that the nun had undoubtedly been killed by a "random assailant" who abducted her during a Nov. 7, 1969, shopping trip, then raped and murdered her.

When I then uncovered significant evidence linking the murder of the nun to the school abuse, both the police and the FBI refused to examine it. Instead, they made clear that they had no interest in studying any scenarios other than the "random assailant" scenario they had long ago decided was the correct explanation that lay behind the nun's murder.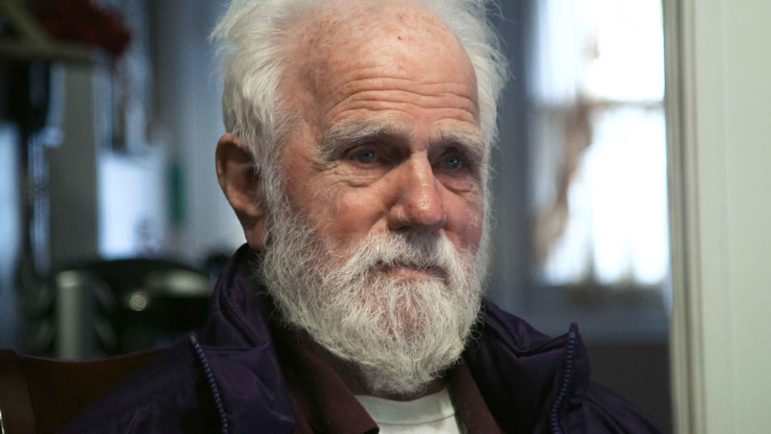 Baltimore Police Captain James L. Scannell (now deceased) was a close friend of Father Maskell and often drove the priest on "ride-alongs" in his squad car. Some female high school students said they were sexually assaulted by priests and cops during such ride-alongs. Photo courtesy of Netflix.



It took more than a decade of reporting and writing stories about the nun's murder before the shocking new information about sexual abuse by priests and police, and possible links connecting it to the killing, finally began to gain momentum.

Indeed, Baltimore-area law enforcement officials now say they believe that six different unsolved killings may in fact be connected to the abuse.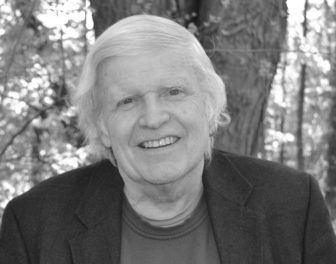 Tom Nugent



The struggle to tell the story of the nun's murder and the ensuing alleged cover-up began in 1994, in Baltimore, when I and several others interviewed the first abuse victim. During the ensuing years, I continued to interview both abuse victims (more than a dozen have by now received "apologies" and more than $500,000 in "settlement" compensation from Church officials) and those law enforcement officials who were willing to talk with me.

I spent hundreds of hours burning shoe leather in Baltimore, while interviewing dozens of former students at the Catholic high school—along with several police detectives and FBI agents who had worked on earlier investigations of the nun's killing. I slowly developed several high-ranking sources in Baltimore law enforcement.

As I gained their trust over more than a decade of scrupulously careful reporting, they began to provide more and more revealing details about the abuse, the murder, and an alleged police cover-up of both.

I also went to Pittsburgh and interviewed family members and friends of the murdered nun, in order to tell that side of the story in specific, compelling detail.

Major newspapers insisted the facts I'd uncovered weren't sufficient to back up allegations of police involvement in sexual abuse

Again and again, I tried to interest newspapers (including my former employer, the Baltimore Sun, and the nearby Washington Post) in letting me cover the story for them. For several years, they refused to run the copy I sent them, while insisting that the facts I'd uncovered weren't sufficient to back up allegations of police involvement in sexual abuse—along with alleged police and church cover-ups of murder.

But then I got a break.

In early 2005, I finally managed to persuade the City Paper, an independent newspaper in Baltimore to run a massive, 5,000-word story about the nun's killing and the ensuing investigations.

That story drew some important help from some media-savvy abuse-research volunteers, one of whom eventually succeeded in attracting the attention of the Huffington Post.

The lengthy 2015 HuffPo piece helped to set the stage for this year's Emmy-nominated true crime documentary, The Keepers, which brought international attention and millions of viewers to the tragic story of Sister Cathy and the allegations of sexual abuse and alleged cover-up by Baltimore-area police and the FBI.

By the time The Keepers premiered in May of this year, the local news media—including print, television and magazines (such as Baltimore Magazine, which ran a lengthy investigative story on the nun's murder)—were already reporting the story in shocking detail.

If there is a lesson for investigative reporters in all of this, it now seems clear.

Learn how to tell your story in a variety of formats (print, television, magazines and documentary film and video) so that you can reach a variety of audiences and thus maximize the story's impact.

The bottom line: once the powers-that-be in Baltimore realized that the story of the murdered nun, the sexual abuse and the allegations of police cover-up was going to be the subject of a blockbuster, seven-part documentary on Netflix, the bureaucratic stonewalling gave way to increasing disclosures of revealing fact by law enforcement officials in Maryland.

Of course, the story isn't over yet.

With local law enforcement in Maryland now talking openly about "new findings that may link six different unsolved murders to two priests who were involved in the abuse during the late 1960s and much of the 1970s," there may very well be additional surprises ahead.

The effort to uncover the facts will continue.

Hopefully, the worldwide interest provoked by The Keepers will also continue to help journalists overcome the kind of stonewalling that so often takes place when law enforcement officials refuse to share information with the public—for motives that often seem dubious and self-serving.

Tom Nugent is the author of Death at Buffalo Creek (W.W. Norton), a book of investigative journalism about a coal mining-related disaster that killed 125 people and left thousands homeless in Appalachia. He is also the publisher of an online newspaper, Inside Baltimore. Tom welcomes comments from readers.