Renowned Arizona State medieval art professor is ousted after Catholic diocese revealed he had sexually abused minors decades ago while serving as a priest
By Snejana Farberov
Daily Mail
November 13, 2017

http://dailym.ai/2ieHy6R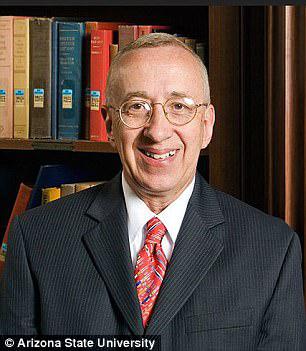 Medieval art professor Jaime Lara was asked to resign from his post at Arizona State University after the Roman Catholic Diocese of Brooklyn revealed last week that he had been defrocked more than 25 years ago for sexually abusing children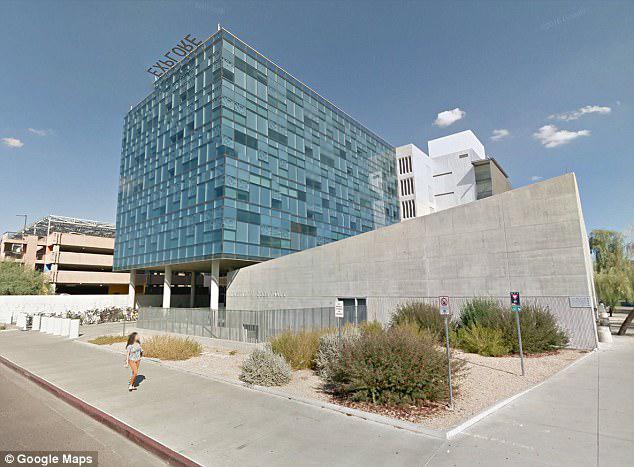 Kept in the dark: Administrators at Arizona State University apparently did not know about Lara's past when he joined the faculty in 2013 as a professor of medieval art studies
While serving as a priest between 1973 and 1992, Lara (pictured left) was head of the altar boys at St Francis Xavier in Brooklyn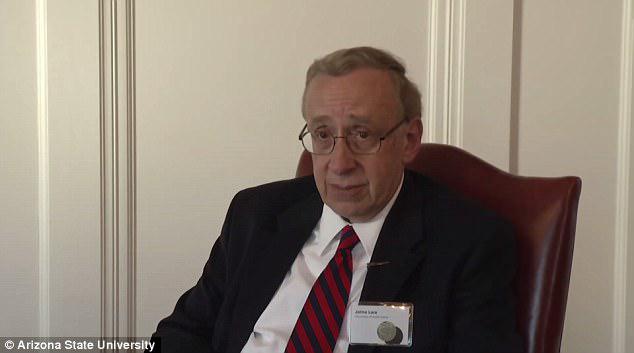 Educator: After being barred from the church, Lara started teaching in Colombia, and in 1995, he began working as an adjunct professor at Yale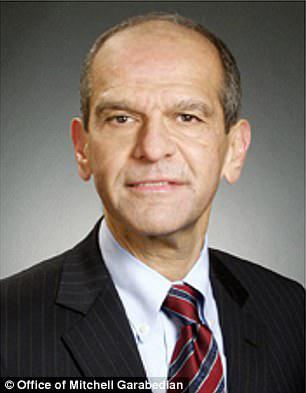 Advocate: Attorney Mitchell Garabedian (pictured) represents several victims in the case agaisnt Jaime Lara
A well-respected research professor at Arizona State University has resigned after the Roman Catholic Diocese of Brooklyn revealed last week that he had been defrocked more than 25 years ago for sexually abusing children.
University officials requested that Jaime Lara step down from his post after they learned of his history as a priest. His resignation was tendered Thursday, The Arizona Republic first reported.
Lara was ordained in 1973 and was in active ministry until 1992 when he was removed from the priesthood by the Vatican. The information was posted Wednesday on the diocese website along with the names of seven other former clerics who had been removed from priesthood.
It was between 1979 and 1981 that Lara is accused of sexually abusing three children ranging in age from 9 to 11 years old at St. Francis Xavier Church in Brooklyn, according to the victims' attorney, Mitchell Garabedian.
'My clients are trying to gain a degree of closure and move on with their lives,' he said, adding that the university failed to fully vet Lara's history. 'Unfortunately, his stature in the community, however false, was not a surprise to me.'
Garabedian, who was portrayed in the Academy Award-winning film Spotlight about Boston Globe's investigation into clergy sexual abuse and cover-up, said the alleged victims in the case against Lara are involved in settlement discussions.
Among Garabedian's clients in this case is 48-year-old Richard Gonzalez, who told The New York Times last week that he was 11 years old and attending a summer program in Park Slope, Brooklyn, when a man he knew as Father Lara began molesting him.
'He wanted me to kiss him, he would get on top of me, he would say you can do better than that,' Gonzalez told the paper. 'He would make me touch him in his private parts.'
As the abuse continued into his teenage years, Gonzalez said he dropped out of high school, and he later attempted to commit suicide.
Another alleged victim said Father Lara molested him from the time he was 11 years old until he entered college. Now aged 52, the man recalled that the priest, who served as chaplain of the Boy Scouts and head of the altar boys at St Francis Xavier in Brooklyn, favored Hispanic boys.
After being barred from the church, Lara started teaching in Colombia. In 1995, he began working as an adjunct professor at Yale, where he gained recognition and was published extensively before his departure in 2009
During his tenure at the Ivy League college, Lara published five books and won awards and fellowships in his field of research.
Administrators at Arizona State University apparently did not know about his cleric past when he joined the faculty in 2013 as a professor of medieval and Renaissance studies.
An extensive listing of his experience and qualifications posted on a university webpage does not mention his time in active ministry. That page was no longer available Monday morning.
The Republic reported that it was unclear whether the university would conduct any follow-up investigations into Lara or the process through which he was hired.
There are no reports of abuse during his time at ASU, the university said.
Lara taught four courses focusing on art and religion up until the spring semester of 2016, the State Press reported.