Lawsuit: Brouillard, another priest sexually abused same altar boy
By Haidee V Eugenio
Pacific Daily News
November 21, 2017

http://www.guampdn.com/story/news/2017/11/21/lawsuit-brouillard-another-priest-sexually-abused-same-altar-boy/883925001/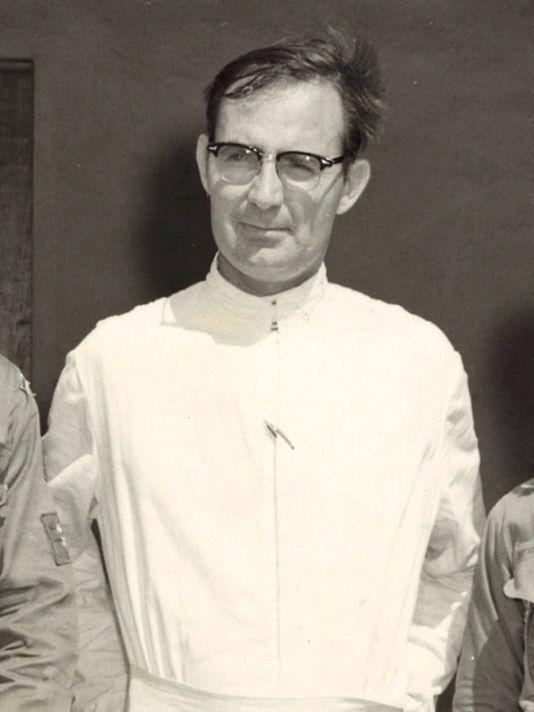 Father Louis Brouillard is shown in an undated photo from the Pacific Daily News archives.


[with video]



Father Louis Brouillard and another clergy member known only as "Priest Jim" allegedly conspired to sexually abuse the same altar boy at the Sinajana parish around 1975 to 1977, based on a $10 million lawsuit filed on Monday in Superior Court.

Brouillard also allegedly tried to rape the boy, but the boy told the priest he'd do anything to avoid being raped because of the pain, says the lawsuit filed by a plaintiff identified in Superior Court documents only as A.P.I. to protect his privacy.

While Brouillard is accused in nearly 90 clergy sex abuse lawsuits that also named the Archdiocese of Agana and the Boy Scouts of America as defendants, this is the first time that a clergy member identified only as "Priest Jim" is named in a case.

"On information and belief, Priest Jim was briefed by Brouillard that A.P.I. could be sexually abused and Priest Jim began to sexually abuse A.P.I. in a manner similar to Brouillard," the lawsuit says.

A.P.I., now 55, said in his lawsuit that Brouillard sexually abused him in the priest's room, besides subjecting him and altar boys to the presence of Brouillard walking around naked.

A.P.I., represented by attorney Michael Berman, said he was about 13 or 14 years old when the abuses happened. He was not only an altar boy but also a member of the Boy Scout of America.

The latest lawsuit says Brouillard would, on numerous occasions, force A.P.I. to perform sexual acts on the priest during Boy Scout swimming. The complaint says the priest would also tell boys to swim naked, and then he'd grope them.

The priest would reward the boys by taking them out to McDonald's or other restaurants, the lawsuit says.

A.P.I. is the 145th person to file a clergy sex abuse lawsuit in local and federal court. Brouillard, now 96, was recently deposed in Minnesota in connection with the nearly 90 lawsuits accusing him of child sexual abuse, molestation or rape.