Witness: Catholic leaders feared Feit scandal could affect JFK's bid for president
By Aaron Nelsen
San Antonio Express-News
December 05, 2017

http://www.expressnews.com/news/local/article/Witness-Catholic-leaders-feared-Feit-scandal-12407583.php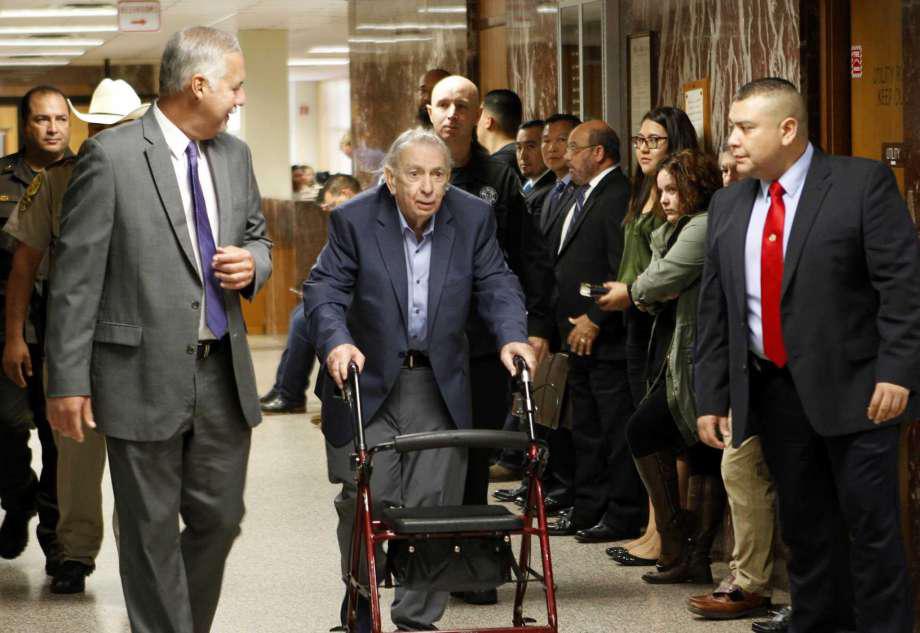 Former priest, John Feit walks down the hallway to the 92nd state District Court for the fourth day of his trial, Tuesday, Dec. 5, 2017, at the Hidalgo County Courthouse in Edinburg, Texas. Feit is accused of suffocating Irene Garza in April 1960 after she went to confession at Sacred Heart Catholic Church in McAllen.
Photo by Nathan Lambrecht
[Note: See also http://www.bishop-accountability.org/news3/2004_11_21_Egerton_StexasDA_John_Feit_8.htm]
EDINBURG — The Hidalgo County sheriff told Catholic Church officials in 1960 they should hire a private investigator to undermine the murder investigation of Father John Feit and thereby avoid a scandal that threatened to rock the presidential campaign of John F. Kennedy, a witness testified Tuesday.
Feit, now 85 and no longer a priest, is on trial for the murder of Irene Garza, a 25-year-old elementary school teacher and former beauty queen killed during Holy Week that year. He was 27 at the time and serving as a fill-in priest in the Rio Grande Valley.
An official letter dated Oct. 1, 1960, written by Father Joseph Pawlicki, pastor of a church in Georgetown near Austin, to Father Lawrence J. Seidel, provincial of the Oblates of Mary Immaculate Southern Province, urged church officials to avoid a public scandal.
"I believe I found some element in every paragraph that I found very unusual, that pointed to an attempt to cover this up, to minimize the circumstances … to make it go away," testified Father Thomas Doyle, 73, a canon lawyer who has worked with survivors of priest sex abuse.
Doyle read the letter to the jury Tuesday.
Sheriff E.E. Vickers, a Catholic, suggested a private investigator might compel the district attorney to find a case against Feit weak, Pawlicki wrote.
Pawlicki also told Seidel that allowing the case to go before a jury would expose the church to its enemies, and threatened to become a political scandal possibly affecting Kennedy, who was running for president.
Kennedy would be the first Catholic elected to the nation's highest office and was the target of anti-Catholic sentiment.