Photo Gallery: Day 3 of John Feit trial
CBS 4 News
December 5, 2017

http://valleycentral.com/news/local/photo-gallery-day-3-of-john-feit-trial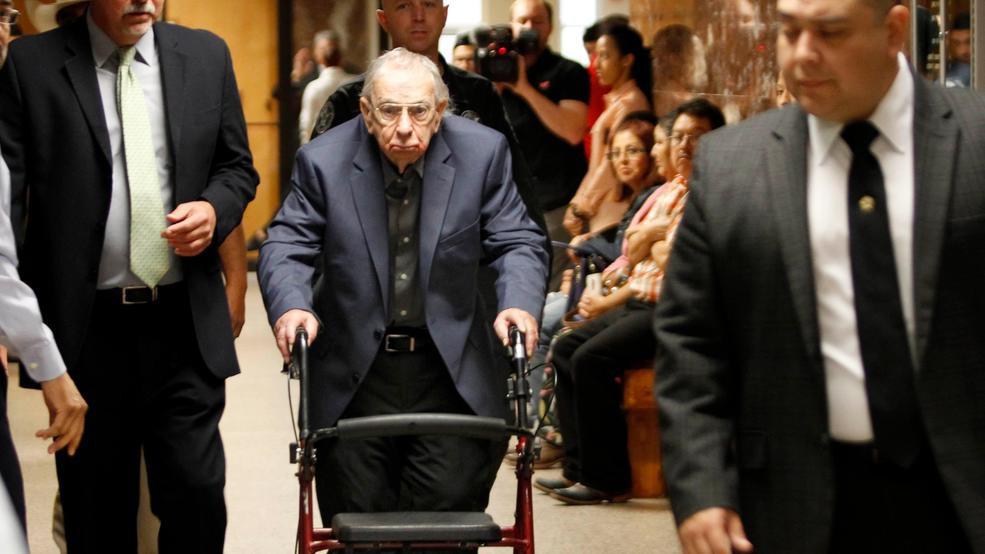 John Bernard Feit walks down the hallway to the 92nd state District Court for the third day of his trial for the murder of Irene Garza Monday, December, 4, 2017, at the Hidalgo County Courthouse in Edinburg.
Photo by Nathan Lambrecht
[Note: See also http://www.bishop-accountability.org/news3/2004_11_21_Egerton_StexasDA_John_Feit_8.htm]
Key witnesses took the stand on the third day of the John Feit murder trial.
John Feit is a former priest accused of killing a McAllen school teacher in 1960.
Eighty-eight-year-old Dale Tacheny gave an emotional testimony Monday as he went into detail about Feit's alleged confession of Irene Garza. Tacheny said Feit confessed to the murder while they were both at a monastery in San Antonio.
Tacheny says he didn't tell anyone of Feit's alleged confession because, as a monk, it was not his place to judge—only to figure out what to do. Tacheny went on to say after some time, the monastery concluded Feit was not fit to live there, and sent him away.
In 2002, Tacheny told a San Antonio Police officer—identified as George Saidler— about Feit's alleged confession. Saidler says he connected the information to the murder of Garza.
Nathan Mutz, the Texas Ranger who was asked to scan the church, rectory and pastoral house in 2016, took the stand Monday and provided jurors with a virtual tour of the locations.
McAllen police Chief Victor Rodriguez also took the stand and read a document from Feit's point of view the night Irene Garza went missing. According to the documents, Feit was not aware the woman who had been reported missing was Irene Garza until Garza's parents went to the church.
Rodriguez went on to say Feit's statements are inconsistent in the document--an indication, Rodriguez says, Feit may be changing the story to what he thinks may be a better fit. During Rodriguez's tesitmony, the defense noted that there was no evidence to suggest that Feit dumped Garza's body in the canal.