Grandmother Scolded Priest on Abuse
By Mindy Aguon
Guam Daily Post
December 22, 2017

https://www.postguam.com/news/local/lawsuit-grandmother-scolded-priest-on-abuse/article_217ed516-e631-11e7-8768-b73776ee1ea5.html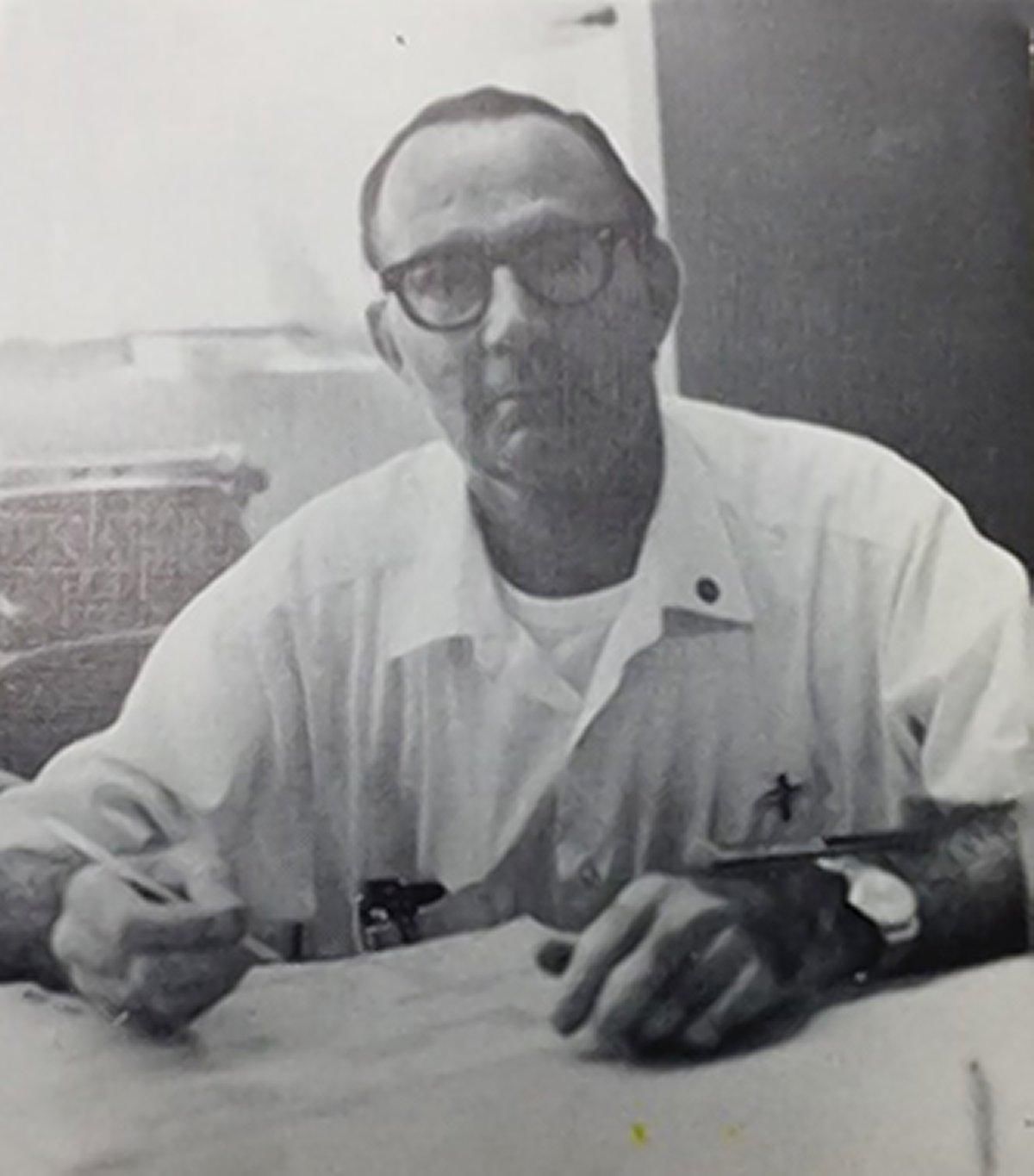 Louis Brouillard, now 96, has been named in dozens of clergy sex abuse cases filed in the local and federal courts on Guam. Photo courtesy of Jeff Anderson & Associates



A former priest allegedly paid a young boy to lie face down on a mat during an outing at the Lonfit River and then raped him in the early 1970s, according to a new lawsuit filed in the Superior Court of Guam on Wednesday.

J.M., who used initials to protect his identity, filed a lawsuit against the Archdiocese of Agana, the Boy Scouts of America and retired priest Louis Brouillard.

The former Barrigada altar boy and Boy Scout alleges he was subjected to Brouillard exposing himself before Mass and providing the altar boys with pornographic magazines to make them more pliable to his sexually deviant wishes, court documents state.

J.M. also said he would swim naked during Boy Scout outings and let Brouillard grope and touch him because he would be rewarded after swimming with restaurant food that he and his family could not afford.

During one outing when J.M. was 14, Brouillard allegedly took him aside and paid him money to lie down on a mat and then raped the boy. J.M. jumped up and screamed in pain and was later forced to defecate in his pants due to the "evil imposed upon him," the lawsuit states.

Upon returning home, J.M told his grandmother what Brouillard had done to him.

The next day, J.M.'s grandmother went to her nearby Catholic church with her grandson and behind closed doors yelled at the priest in protest as to what Brouillard had done to J.M.

The lawsuit seeks $10 million in damages.

Separate lawsuit also names Brouillard

Attorney Michael Berman also filed a second lawsuit this week on behalf of his client, M.F.T., who alleges he was sexually abused both on church grounds and at Boy Scout outings when he was 10 in 1977.

Brouillard allegedly instructed the boys, including M.F.T., to swim naked and claimed he was teaching him how to swim while fondling the boy.

The lawsuit alleges after swimming outings at the Lonfit River, Brouillard would make the boys go back to the church, where he had them remove all of their clothes except their underwear and walk around for his "viewing pleasure," court documents state.