London Catholic school abuse survivor speaks of 'constant violence'
By Harriet Sherwood
Guardian
January 01, 2018

https://www.theguardian.com/uk-news/2018/jan/01/london-catholic-school-abuse-survivor-speaks-of-constant-violence-st-benedicts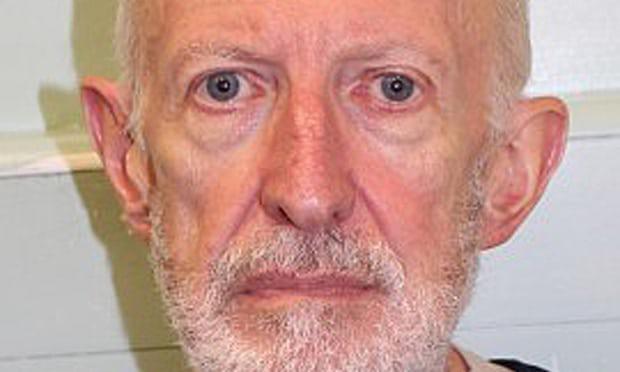 Andrew Soper, known as Father Laurence, the former master of St Benedict's, who later became abbot of Ealing Abbey in west London.
Man says 'you couldn't escape' violence at St Benedict's school where former headmaster has been jailed for sexually abusing boys
A man who was abused as a child at a Catholic school in London has spoken of a "culture of violence" at the institution, where a former headmaster was jailed just before Christmas for rape and other sexual offences.
"The threat and infliction of violence was constant. You couldn't escape it – it was completely normalised," said the survivor, who gave evidence in court against Andrew Soper, known as Father Laurence.
The former headmaster of St Benedict's middle school, who later became abbot of Ealing Abbey in west London, is thought to be the most senior Catholic priest to be convicted of sex crimes in the UK. He is the fourth person to be convicted of sexual abuse committed at St Benedict's.
"There wouldn't be a day when there wasn't a queue of boys outside [Soper's] study to be caned," said "Peter", who asked not to be identified. During the two years Peter was a pupil at the school, Soper "molested me as often as possible".
Peter thought no one would believe his word against that of a priest. The abuse "was accepted, it was the norm, it was routine. Everybody had been into Father Laurence's study. I realised it had happened to lots of boys before me and would happen to lots of boys after me."
Peter, whose family were staunch Catholics, won a place at the fee-paying St Benedict's at the age of 11 in 1979. "It was a culture shock, coming from a normal, relaxed primary school."
One of his earliest experiences was getting into trouble in class. The teacher, a lay member of staff, made the 11-year-old kneel in front of the class and conducted the rest of the lesson standing on Peter's hands.
He was often sent to Soper's study for caning. After each beating, Soper sexually molested Peter. "I couldn't believe a priest could do that. I didn't really understand what was happening, but I knew it was wrong. But Soper thought he was above reproach."
The abuse led to a "downward spiral" in Peter's behaviour and he was asked to leave the school after two years.
"It was a relief to go to a state school where no one beat me," he said. "But I felt I'd let down my parents. I'd been given this fantastic opportunity and my family had made huge sacrifices to send me there."
Peter said it was impossible to assess the impact of his time at St Benedict's on his life, but added: "You only get one go at being 11 or 12."
He reported the abuse to police in 2010, six years after allegations against Soper first surfaced. By then, Soper had retired from Ealing Abbey and was working at the Benedictine headquarters in Rome.
In March 2011, shortly before he was due to be questioned for the fourth time by police, Soper withdrew £182,000 from Vatican bank accounts and jumped bail, becoming a fugitive in Kosovo. He was extradited in 2016 and arrested at Luton airport.
Peter was one of 10 former pupils to give evidence in court against Soper. During the trial, jurors heard that Soper's victims were subjected to sadistic beatings. One survivor told the court: "I have tried countless times to take my own life as I just cannot cope any more."
When Soper, 74, was convicted on a 10-2 majority, Peter said he "didn't jump for joy". "I almost felt sorry for him," he said. "What a way to have lived your life. I just thought he was a pathetic, sad old man."
Although he said the police had been "fantastic" in their dealings with him, Peter was critical of the length of time Soper's conviction took and "the resistance to bringing that school to task".
He said: "Mine was the last generation where [abuse of children] was acceptable. Because of the culture at the time, it was excused. Now the whole system is changing. There'll always be those who slip through the net, but it needs to be a bloody good net."
After Soper's conviction, the school apologised unreservedly for the "serious wrongs of the past".
An independent inquiry, led by Lord Carlile, into Ealing Abbey and St Benedict's was launched in 2010 after a former head of the school, Father David Pearce, was jailed for abusing five boys over a period of 36 years.
It found the monastic community had failed to deal with behaviour that put children at risk. The inquiry recommended monks be stripped of control at the school, whose former pupils include the former Conservative cabinet minister Chris Patten and the entertainer Julian Clary.