After the royal commission, a new generation of Catholic priests looks to the future
By Isabella Higgins
Australian Broadcast Corporation
January 01, 2018

http://www.abc.net.au/news/2018-01-01/a-new-generation-of-priests-want-to-modernise-the-church/9296360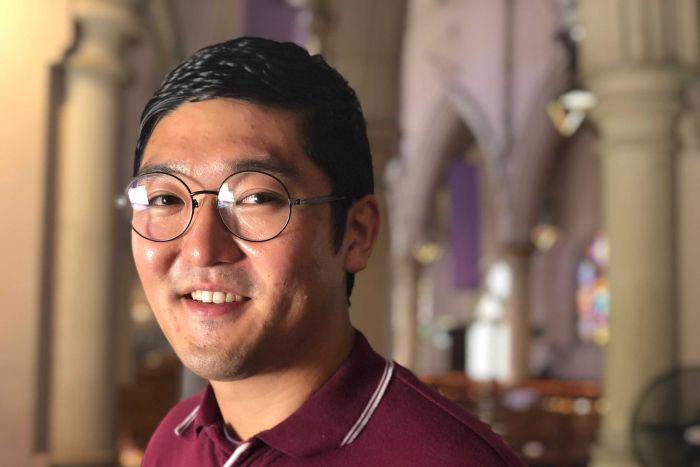 South Korean Catholic priest in training Minje Kim, who is in Australia on placement.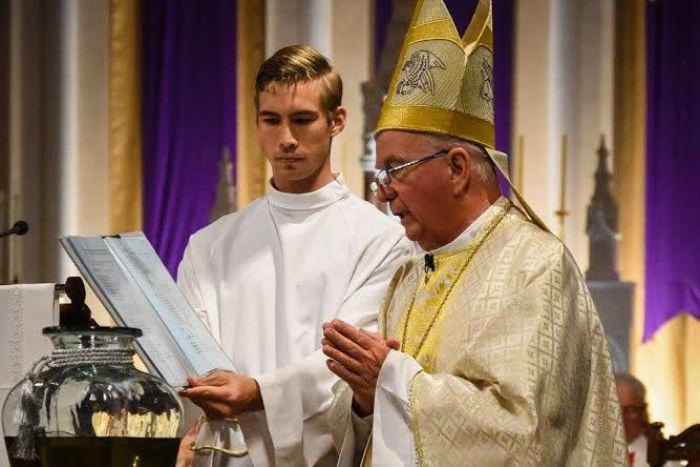 Tom Duncan (L) is coming to the end of his training to become an ordained Catholic priest.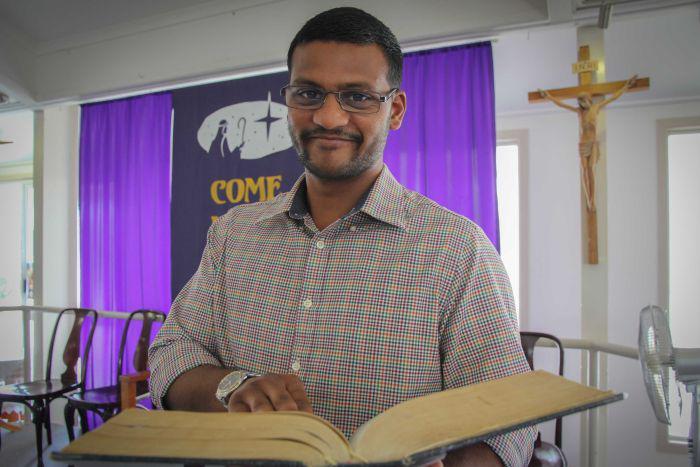 Ashwin Acharya says the Church needs to listen as well as teach.
A new generation of Catholic priests is promising to make the church more open, engaging and modern.
Last month the Royal Commission into Institutional Responses to Child Sexual Abuse delivered damning findings about the Catholic Church.
The commission's final report recommended the Church break with centuries of tradition, tossing out the sanctity of the confessional and making celibacy for priests voluntary.
There has been reluctance from senior leadership, but a new wave of priests-in-training believe the priesthood must evolve.
Minje Kim, 27
Korean national Minje Kim is on placement during the Christmas season at St Stephen's Cathedral in Brisbane.
His decision to start a life in the priesthood was made after an accident damaged his left eye.
"Doctors said to me 'To be honest it is not easy for you to see anything again'," he recalled.
"So I went to the church and prayed to God, [saying] 'If you recover my eyes I will join the seminary'. And miraculously three days later, little by little, my eyes recovered."
It is his hope that the Church will acknowledge the suffering of abuse victims to start the healing process.
"It is not easy for us to depict their injury and their deep spiritual wounds, but yes we must focus on that as well."
Tom Duncan, 24
Tom Duncan is coming to the end of his training to become an ordained Catholic priest.
The 24-year-old admits he was the last person anyone might have expected to join the priesthood while at boarding school at Marist College in Brisbane.
"I thought I wanted to marry, to become a carpenter, to join my dad's business, to move back to the country — a normal life, I suppose."
He now excitedly awaits his ordination, but knows the vocation of priesthood must evolve with the world around it.
"A lot of people in the parish are quick to point out it's a very challenging life," Mr Duncan said.
"You're going to face some challenges, and I suppose with all the scandals we're facing with this royal commission, it can be [challenging]. But to me it feels exciting.
"We live in a world of technology and we have to be able to speak the language and use the means that are at hand to transmit this gospel."
Ashwin Acharya, 26
Ashwin Acharya is in his third year of training at the Holy Spirit Seminary in Brisbane.
He hopes in the future the Church will break down barriers and listen to those outside the flock.
"I always remark that my closest friends are atheists, and I talk to them about it and we unpack it," Mr Acharya said.
"Surprisingly it's these atheists that buffer my faith in a way that people within the Church maybe can't do.
"The thought basically comes back to the need for dialogue and the fact that the Church is becoming a listening church.
"It's not just teaching, it's listening to the voice of the world."
The 26-year-old also sees the value in being active on social media and interacting with new people about his religion.
All three young men are unsure about the calls to change the sanctity of confessional, but back the holy vow of celibacy in priesthood.
"I suppose when I experience that joy and fullness that God has to offer, it doesn't make me question my choice to live in celibacy," Mr Duncan said.