Racist Cult Leaders Accused of Ritualistic Sex Abuse of Children in New Lawsuit
By Brendan Joel Kelley
Southern Poverty Law Center
January 3, 2018

https://www.splcenter.org/hatewatch/2018/01/03/racist-cult-leaders-accused-ritualistic-sex-abuse-children-new-lawsuit

Last week, the Fundamentalist Church of Jesus Christ of Latter Day Saints' (FLDS) "prophet," Warren Jeffs, along with three other church leaders, were accused in a Utah lawsuit of ritualistic rape of the unnamed plaintiff beginning when she was eight years old

The FLDS is a polygamist, white supremacist, homophobic cult that Jeffs ruled with an iron fist, a splinter group that broke from the mainstream Mormon church when it abandoned the doctrine of polygamy in the late 19th century. In 2005, the Southern Poverty Law Center designated the FLDS as a hate group due to Jeffs' racist, anti-LGBT, misogynistic teachings.

As "prophet," Jeffs assigned marriages of underage girls to male FLDS members. FLDS members who did not comply with Jeffs' decrees were separated from their families and lost their homes. Jeffs is serving a life sentence in a Texas prison for raping two of his own child brides, ages 12 and 15, who were among his 78 wives.

The allegations in the new lawsuit go far beyond the child bride practice, though. The plaintiff, now 21 years old, accuses Warren Jeffs, along with his brothers Lyle Jeffs and Seth Jeffs, and Wendell LeRoy Nielsen — all leaders in the FLDS at one time, to varying degrees — along with 20 unnamed John Does, of gathering underage girls and ritualistically raping them while other FLDS members watched and documented the abuse.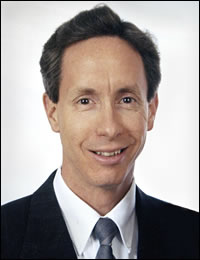 Warren Steed Jeffs is serving a life sentence in Texas for raping children.



When she was eight and the abuse began, the plaintiff says she would be taken from her home with a bag over her head and driven to an unknown location by the cult leaders' henchmen. There she was assigned a number which the defendants referred to her by, and forced to engage in vaginal, oral and other sex acts with the defendants, the lawsuit alleges, while others watched and documented the encounters.

The abuse is alleged to have taken place in the FLDS enclave of Short Creek, a community comprised of Hildale, Utah and Colorado City, Arizona, straddling the border of the two states. Warren Jeffs' child sexual assault convictions in Texas stem from his fathering a child with the 15-year-old victim and an audio recording of him raping the 12-year-old on an altar-like bed in an FLDS temple at the cult's compound in Eldorado, Texas, that church members called the Yearning for Zion Ranch.

The lawsuit states, "The existence of this religious doctrine and rituals is verified in the evidence that was found in the FLDS Church's Temple in Eldorado, Texas."

"We were fortunate to be able to get a lot of the evidence that had come out in that case," says attorney Michael Worel, who is representing the plaintiff in the lawsuit along with his partners Alan Mortensen and Lance Milne, "what we've uncovered for this client of ours is pretty well patterned after what was going on in Texas."

Warren Jeffs is alleged to have warned the plaintiff that if she told anyone about the sexual abuse, "God would destroy her and her family immediately," and "if she was suffering pain from these encounters, it was because God was unhappy with her and that if [she] cried during these encounters, God would punish her."

The ritual rape continued until she was 12 years old, but the abuse didn't end there, she says. At the age of 14, she was required to be a witness and "scribe" to the rituals with other young girls and the defendants, and document the sex acts along with the number of the victim, according to the lawsuit.

When she was 16, the plaintiff attended "Ladies Class," where FLDS women would learn how to be a good wife. While at "Ladies Class," Lyle Jeffs, Warren's brother and a member of the FLDS "priesthood," would remove her from the class and take her to his soundproof office to rape her, in the guise of furthering her "Ladies Class" education, the lawsuit alleges.

Worel, the plaintiff's attorney, says his client is concerned these sorts of practices continue in the FLDS church. "Her belief is that there are still things happening," he says. "Whether or not it's as extensive as what was going on with her when she was young — she's not pushing that. But in her heart, her belief is there's still stuff similar if not exact going on."

The lawsuit also targets the FLDS church and the United Effort Plan Trust. The latter is the trust that controls the former land holdings of the FLDS church. Since the 1940s, FLDS members donated land and buildings to the United Effort Plan (UEP), an entity the church controlled. When Warren Jeffs ascended to the leadership as "prophet" of the FLDS, he used his ownership of the properties to control his flock — members of the cult who did not comply with his orders were forced from their homes.

In 2005, Utah's attorney general seized the United Effort Plan in order to end Jeffs' property control manipulation of his followers, and the UEP Trust was created. Since then a Utah judge has overseen the trust with a board of trustees managing the properties.

Because both the FLDS church and the UEP Trust employed the named defendants, those entities are responsible for facilitating the ritualistic rape and sexual abuse perpetrated by the those men, the suit claims. What assets the individuals named in the lawsuit possess is unclear and likely negligible — Warren Jeffs is in prison for life and Lyle Jeffs is serving a five-year prison sentence for food stamp fraud — but the UEP Trust still has significant property holdings in Short Creek, and the plaintiff's attorneys believe the FLDS church has other assets that can be pursued. "They're slick in how they do that," Worel says.

This isn't the first time Worel and his partners have taken on Warren Jeffs and the FLDS church. In September of last year, a Utah judge awarded another client of theirs, Elissa Wall, $16 million in damages from Jeffs for forcing her to marry her 19-year-old cousin when she was only 14 years old. The UEP Trust was named in that lawsuit as well, but it settled for $2.75 million in property and cash in 2016.

With the new lawsuit, Worel says, "we've been able to identify individuals that we were able to sue outside of the Warren Jeffs situation. This case does something different than the Elissa Wall case, in terms of maybe allowing us to peel back more and see more."

Sam Brower, a private investigator, author and film producer who's investigated FLDS activities for nearly 15 years, is critical of the new suit. Though he doesn't disbelieve the plaintiff's allegations, he says if the lawsuit is successful in targeting the UEP Trust, former and current FLDS members living in those properties, many of them women and children, would be displaced from their homes.

"Most of those assets have already been sucked up out of the UEP and just about the only thing left are people's homes," Brower says. "So anybody that does not have a deed and is living in Trust property would be vulnerable to that lawsuit."

Worel says of the UEP Trust, "The board that's there now, I think are right-thinking individuals trying to do good. But the thing is, you can't escape responsibility for things that happened before these guys were on the board. It's a difficult thing for them to deal with… but they're saddled with the history. [The Trust] was the enforcement arm for [the defendants] to be able to get done anything they wanted done."

If the allegations Worel's client makes in the lawsuit are true, there are many other victims of the ritualistic child sexual abuse employed by Warren Jeffs and his cronies.

"This case is an opportunity, from my client's point of view, to have others step forth," he says. "Just looking at what's happened in our country, the awareness of women being abused in many different ways, I think that has helped our client to come forward with the strength and conviction even though she's standing alone. It's a national issue, and [with] her standing forth, I won't be surprised if others come forward."