Priest Sexually Abused Boy during Confession Night in 1958
By Haidee V. Eugenio
Pacific Daily News
January 5, 2018

http://www.guampdn.com/story/news/2018/01/05/lawsuit-priest-sexually-abused-boy-during-confession-night-1958/1006438001/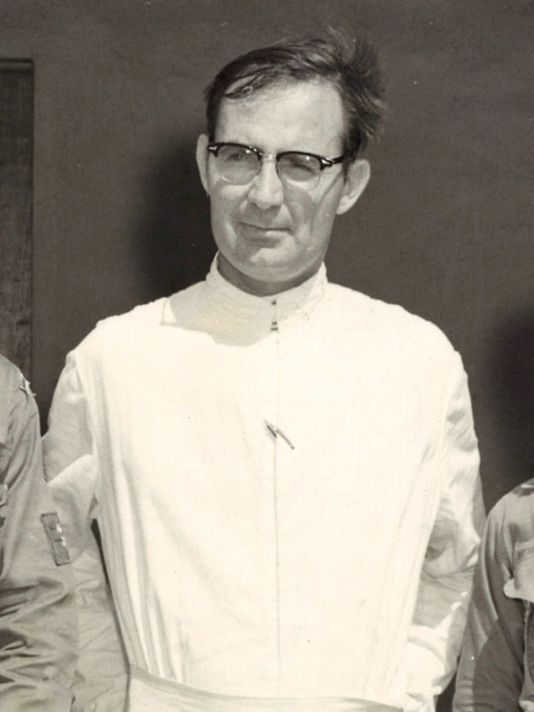 Father Louis Brouillard is shown in an undated photo from the Pacific Daily News archives.



Father Louis Brouillard allegedly sexually abused an altar boy during confession night in or around 1958, according to a lawsuit filed Friday in federal court.

The plaintiff, identified in court documents only as G.M. to protect his privacy, said Brouillard's sexual molestation and abuse included fondling, masturbation and oral copulation during the time G.M. was a minor altar boy at the Mangilao parish and as a Boy Scout in the Mangilao troop.

G.M. is represented by attorney David Lujan's law firm. The lawsuit said G.M. is now 66 years old and was 15 at the time of the alleged abuse. However, a 15-year-old in 1958 would not be 66 now. Attempts to reach the law firm for clarification weren't successful.

The $10 million lawsuit also alleges G.M. was sexually abused by Boy Scout leader Edward Pereira around the same time.

G.M. said in his lawsuit that Brouillard also sexually abused him and other boys during weekly Boy Scouts outings by instructing them to remove their clothes and swim naked. The lawsuit says while swimming, Brouillard would grope and touch the boys' private parts.

G.M. is the 151st person to file a clergy sex abuse lawsuit against the Archdiocese of Agana, priests, other clergy and others associated with the Catholic Church. In nearly 100 lawsuits naming Brouillard as a defendant, the Boy Scouts of America also is sued because the alleged abuses happened during church and scouting activities.

The parties of the lawsuits filed in local court and federal court are trying to settle the cases, but the mediation protocols have yet to be finalized.