Former Texas Youth Minister Andy Savage Admits to Sexual Assault of Teen Girl
By Heather Leighton
Houston Chronicle
January 7, 2018

http://www.chron.com/news/houston-texas/texas/article/Former-Texas-youth-minister-Andy-Savage-admits-to-12480118.php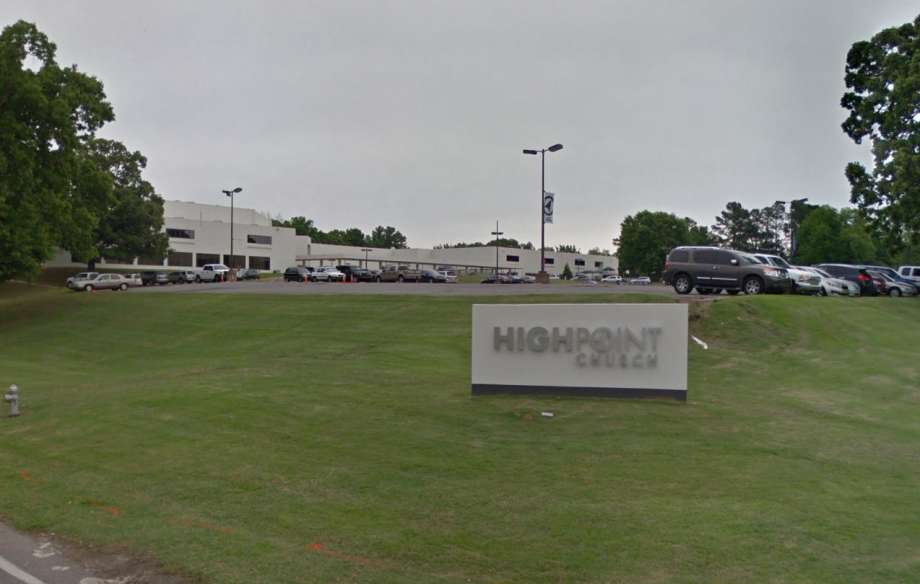 The teaching pastor at Memphis' Highpoint Church admits to sexually assaulting a teen in his youth group while he was working as a youth minister at The Woodlands Parkway Baptist Church in 1998.



A former youth minister at a church in The Woodlands is admitting to sexually assaulting a teen in his youth group in 1998.

Andy Savage, currently a teaching pastor at Highpoint Church in Memphis, has admitted to sexually assaulting Jules Woodson. The abuse occured when she was a 17-year-old youth member at Savage's former employer, The Woodlands Parkway Baptist Church, which is now known as Stonebridge Church.

"As he was driving me towards my home, he passed the turn he should have made to go to my house. I asked him where he was going. I don't remember his exact response, but it was something along the lines of 'you'll see' or 'it's a surprise,'" Woodson writes in her letter. She admits she thought the surprise was going to be going to get ice cream.

They turned down a dark, dirt road where Savage allegedly parked the truck and turned off the vehicle's headlights.

"Suddenly, Andy unzipped his jeans and pulled out his penis," Woodson writes. "He asked me to suck it. I was scared and embarrassed, but I did it. I remember feeling that this must mean that Andy loved me. He then asked me to unbutton my shirt. I did. He started touching me over my bra and then lifted my bra up and began touching my breasts."

Woodson writes that the incident lasted all of about five minutes before Savage allegedly got out of the truck to run over to the passenger side to plead for Woodson's forgiveness.

"Now I was terrified and ashamed," Woodson writes. "I remember him pleading, while he was on his knees with his hands up on his head, 'Oh my god, oh my god. What have I done? Oh my god, I'm so sorry. You can't tell anyone, Jules, please. You have to take this to the grave with you.'"

Woodson writes that she didn't stay silent and tried to report the incident to the lead pastors of the church, Larry Cotton and Steve Bradley, but was not aware of any immediate discipline, according to Woodson. So she turned to her all-female discipleship group and told them about the incident.

"Rumors were starting to spread that something had happened between myself and Andy," Woodson writes. "People thought/assumed that we had exchanged an 'innocent' kiss. The church, however, never came out with an official statement addressing what had happened and/or what was being done about it. Instead, they held a going away reception for Andy at the church in which he was allowed to simply say that he had made a poor decision and that it was time for him to move on from our church."

Following the release of Woodson's story, Savage released a statement on Highpoint Church's website saying:

As a college student on staff at a church in Texas more than 20 years ago, I regretfully had a sexual incident with a female high school senior in the church. I apologized and sought forgiveness from her, her parents, her discipleship group, the church staff, and the church leadership, who informed the congregation. In agreement with wise counsel, I took every step to respond in a biblical way.

I resigned from ministry and moved back home to Memphis. I accepted full responsibility for my actions. I was and remain very remorseful for the incident and deeply regret the pain I caused her and her family, as well as the pain I caused the church and God's Kingdom.

There has never been another situation remotely similar in my life before or after that occurrence. The incident happened before Amanda and I were engaged and I shared every aspect of this situation with her before I asked her to marry me. I further disclosed this incident to Chris Conlee before coming on staff at Highpoint and have shared with key leaders throughout my tenure.

This incident was dealt with in Texas 20 years ago, but in the last few days has been presented to a wider audience. I was wrong and I accepted responsibility for my actions. I was sorry then and remain so today. Again, I sincerely ask for forgiveness from her and pray for God's continued healing for everyone involved.

Following Savage's statement, the lead pastor of the megachurch, Chris Conlee, also wrote a brief statement.

"This information is not new to me or to our leadership," lead pastor Chris Conlee wrote in an online statement. "On behalf of the elders, pastors, staff, and Trustees of Highpoint, I want to affirm that we are 100% committed to Andy, Amanda, and their family and his continued ministry at Highpoint Church. We ask for your prayers and support for all involved."

The senior pastor of Stonebridge Church, Steve Bradley, mentioned in Jules' story above, is still the senior pastor at Stonebridge and released this statement, according to KPRC: "This happened twenty years ago and to suggest that I or anyone else on the staff at Stonebridge Church participated in a conspiracy to cover-up this sexual misconduct is simply not accurate."

This incident is among the dozens of other reports of sexual assault that have been released as a part of the #MeToo movement that raises awareness of sexual assault incidents in the workplace and in society today. To see the other high-profile cases of the movement, go through the photos in the gallery above.