Church in Scotland criticized for failure to meet with clergy abuse victim groups
By Lorraine Caballero
Christian Daily
January 10, 2018

http://www.christiandaily.com/article/church-in-scotland-criticized-for-failure-to-meet-with-clergy-abuse-victim-groups/61783.htm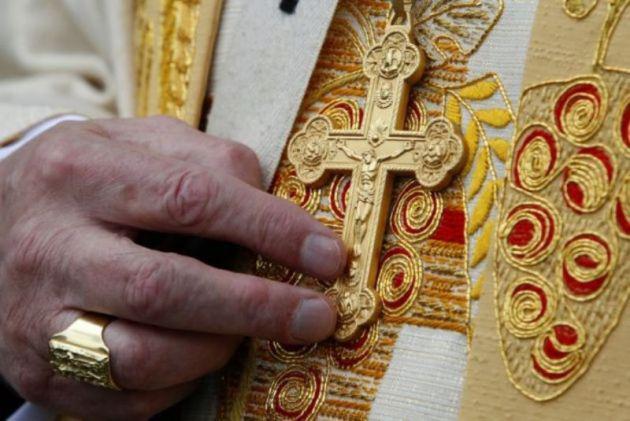 Leader of the Roman Catholic Church in Scotland Cardinal Keith O'Brien touches his cross during an interview after his Easter Sunday homily at St. Mary's Cathedral in Edinburgh, Scotland. April 4, 2010.
Photo by David Moir


[with video]



The Catholic Church in Scotland has drawn criticism for its failure to meet with victims and survivors of clergy sexual abuse more than two years after the head of the Scottish bishops' conference offered a public apology over the issue.

The General Assembly of the Presbyterian Church of Scotland's former moderator, Rev. Andrew McLellan, said he was "disappointed" by how long it was taking the bishops to meet with sex abuse victims and survivors. He said although the Archbishop of Glasgow, Philip Tartaglia, issued a very good apology, the intervention that came after that was not enough, Crux relayed.

"After Archbishop Tartaglia's public apology, which he did so well, there was a long hard silence, and I was very disappointed in terms of the progress the bishops were making," Rev. McLellan told Scottish newspaper Sunday Herald.

McLellan previously chaired a commission which examined the issue of child protection in the local Catholic Church. In the group's report, which was published in 2015, he outlined eight policy recommendations that included prioritizing support for the abuse survivors and the revision of the "Awareness and Safety" manual on preventing abuse, which was introduced in 2007.

McLellan also highlighted the importance of serving justice to both the victim of abuse and the perpetrators. He added that there must be regular training on safeguarding against clerical abuse.

The Scottish bishops had intended to carry out the said recommendations by the latter part of 2017. A representative from the Catholic Church said at the time that they were "close" to fully putting into practice the proposals given and that they were continuing to meet with the abuse survivors.

In September last year, a BBC News investigation revealed that what was believed to be the mass grave of at least 400 children was discovered in Lanarkshire in southern Scotland. The children used to be residents of a Catholic-run care home. The discovery had sparked a Child Abuse Inquiry into the former residents of the home.

In the wake of the discovery, many abuse allegations at the care home have surfaced. These included accounts of children being subjected to beatings, public humiliations, and psychological abuse by the nuns that ran the facility. The nuns issued a statement saying they were cooperating with the ongoing inquiry.