In Kck Priest Trial, the Child Alleging Abuse Had These Bikers on Her Side
By Rick Montgomery
Kansas City Star
January 10, 2018

http://www.kansascity.com/news/local/article193921434.html

The girl stepped into the courtroom with her new biker friends.

They had provided a motorcade escort to her family — two motorcyclists ahead of a donated car (no identifying plates) and two behind. They cocooned the 13-year-old when she entered the Wyandotte County building.

The bikers, with prosecutors and counsel, surrounded her as she and her parents walked down the hallways and to their seats before a judge.

They stayed close to ensure the girl would have minimal eye contact with the priest she was accusing.

On one side of the courtroom during the December criminal hearing sat Catholic parishioners and clergy. They were shoulder to shoulder, many in formal black attire. Some prayed aloud with rosaries.

On the girl's side, several motorcyclists were wearing vests bearing patches supporting victims of alleged child abuse.

"I had never seen anything like it," said Rebecca Randles, attorney for the family of the child alleging that the Rev. Scott Kallal, 36, repeatedly tickled her in ways that led to charging him with two felony counts of aggravated indecent liberties with a child.

The motorcyclists were members of the Kaw River Chapter of Bikers Against Child Abuse, formed in 2016 to provide emotional support and a safety buffer, all free, to children alleging abuse.

"We're here to empower children to speak up and not be afraid of the world in which they live," said chapter president Rich Black, who goes by the road name "Rap Sheet."


On Dec. 8, members of Bikers Against Child Abuse escorted to the Wyandotte County Courthouse the family of a 13-year-old girl accusing a Catholic priest, the Rev. Scott Kallal, of indecent touching. A judge at Kallal's preliminary hearing ordered him to trial.



A worldwide movement, Bikers Against Child Abuse dates back two decades; a chapter has been active on Kansas City's Missouri side for years. The organization's international meeting will begin Jan. 11 at the Kansas City Conference Center and span three days.

Judy Jones of the Missouri-based advocacy group SNAP, the Survivors Network of those Abused by Priests, said the bikers provide camaraderie and confidence to frightened youngsters vulnerable to hard stares and harder questions.

"When children go to trial they're really put to the grind," Jones said. "It helps them a lot to know they're not alone."

The Kaw River biker chapter, about 15 members strong, works with hospitals, law enforcement and social service centers to connect with families seeking the support.

The group's outreach is not limited to victims of sexual abuse nor to allegations involving the Catholic church. But such cases bring a public notoriety that most young accusers don't face.

The bikers' courthouse presence — more than a half-dozen showed for the Kallal hearing — "might be seen as somewhat over the top," said Sara Lissauer of Sunflower House, a children's advocacy center in Shawnee. She said her agency typically doesn't refer cases to the motorcycle group; households in crisis already know of them.

"They stand between the child and the alleged perpetrator," and most judges seem to be OK with that, Lissauer said. "I suppose it wouldn't be allowed if it wasn't considered appropriate in the courtroom."

That Kallal's supporters filled half of the room should not surprise, said Dennis Coday, editor of the National Catholic Reporter.

"Some people won't accept what these priests are accused of doing," he said. "Part of what makes them spiritual leaders is that they are charismatic and attractive. They do have their supporters."

So, in march the bikers.

"They filled up a row and half," said attorney Randles, who is counseling the alleged victim's family on potential civil matters. "Their being in that room altered the sense of power for that little girl."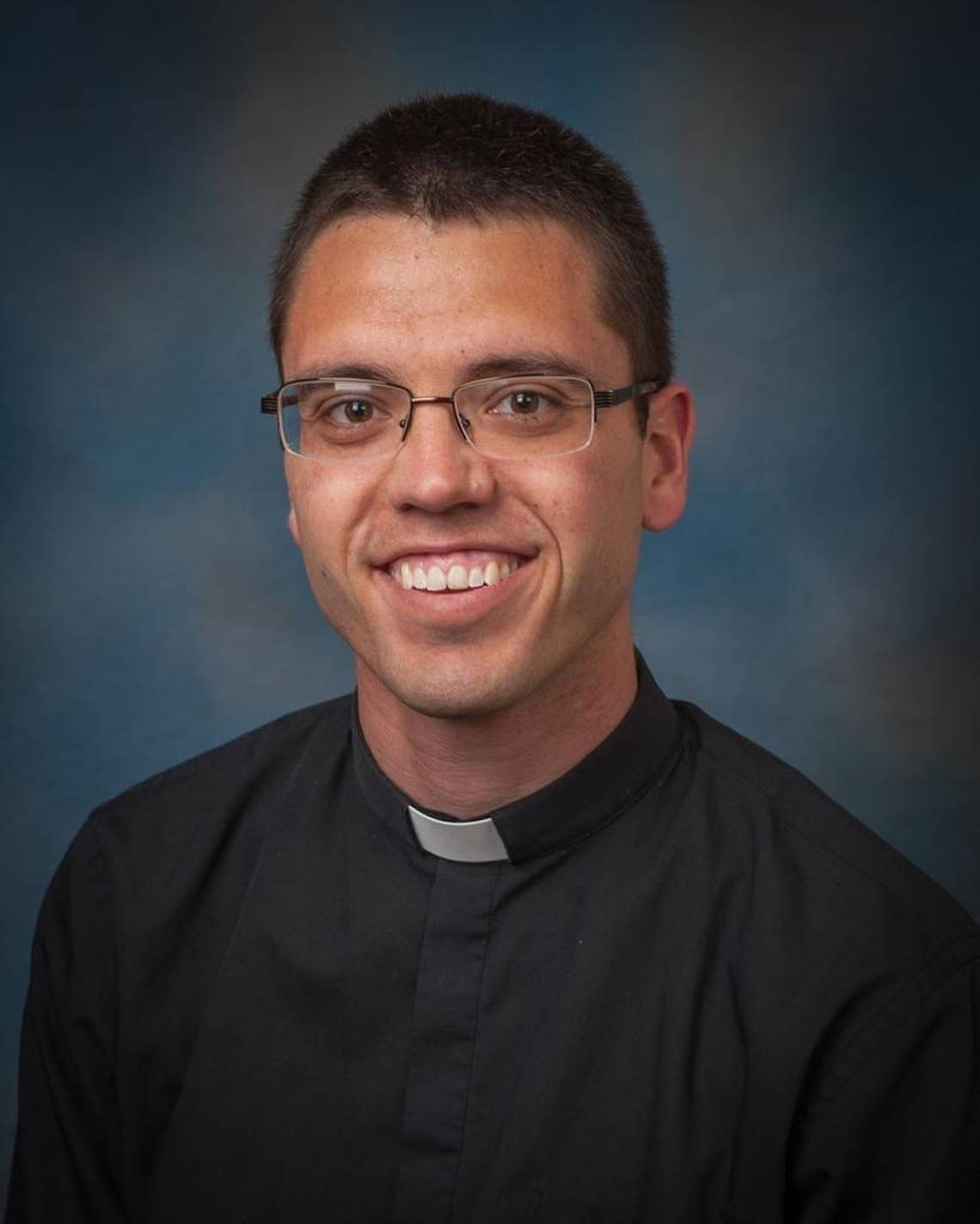 The Rev. Scott Kallal



Last summer the Archdiocese of Kansas City, Kan., announced the allegations from two sources before criminal charges were filed against Kallal. Church officials contacted the Kansas Department of Children and Families and suspended Kallal from his position as associate pastor at Holy Spirit Church in Overland Park.

He has pleaded not guilty but was ordered to trial. A judge has sealed court records to protect the child's identity.

Unlike cases of abuse that for decades were mishandled by Catholic officals on the Missouri side, the Kansas archdiocese has been relatively free from scandal. Archbishop Joseph F. Naumann, "to his credit, has a pretty good record acting on these cases," said Coday.

For this story, the archdiocese, Holy Spirit and St. Patrick Catholic Church in Kansas City, Kan., where one of the tickling incidents took place, declined comment or did not return The Star's calls.

The local Bikers Against Child Abuse group, as well, would not discuss the Kallal case or the details of any others. They won't say how many local cases they handle. Their penchant for anonymity extends to the members, who use road names, or handles, in part to prevent accused abusers from knowing how to reach them.

"They could run us off the road," said "Bantam," a BACA member visiting from Australia who will stay in Kansas City through the coming convention.

To gain the confidence of families they serve, every member goes through a criminal background check.

"Krewzer" is the Kaw River chapter's child liaison, typically among the first in the group to meet with victims.

"We don't look for cases," she said. "They come to us."

Once in the bikers' fold, children know whom to call if they feel threatened, anxious or just lonely. "Some of them need us longer than others," said Krewzer.

They'll attend outdoor cookouts and many, as adults, will become motorcyclists and join the organization.

"We have a saying: Once a BACA child, always a BACA child," said "Lucy," a local biker who serves as secretary for BACA International. "They'll always be part of the family."

Their mission fits with the general mentality of bikers, said Black, who agreed to use his name to lend credibility to the young chapter he leads.

As riders, they're always on the watch for dangerous drivers. They bond, ride in teams.

And when it comes to powerless victims of abuse, Black said, "there's not a person among us who wouldn't put up their life for a kid."

THE STAR'S MATT CAMPBELL CONTRIBUTED TO THIS STORY.